Visitors to the United Arab Emirates tend to gravitate toward Abu Dhabi and Dubai over other destinations in the country. These towns provide travelers with a sufficient number of reasons to visit. But, the United Arab Emirates is home to a second city, Sharjah, that is as rich in history and majesty.
Sharjah offers a plethora of things to do that will keep you entertained. The Sharjah Desert Park is one place that fits this description. The Sharjah Desert Park is an amazing place to visit for people of all kinds of life, including groups of friends, families, and nature lovers. Here, you'll learn all about Sharjah Desert Park. Stay with us and discover all the tourist attractions of this park.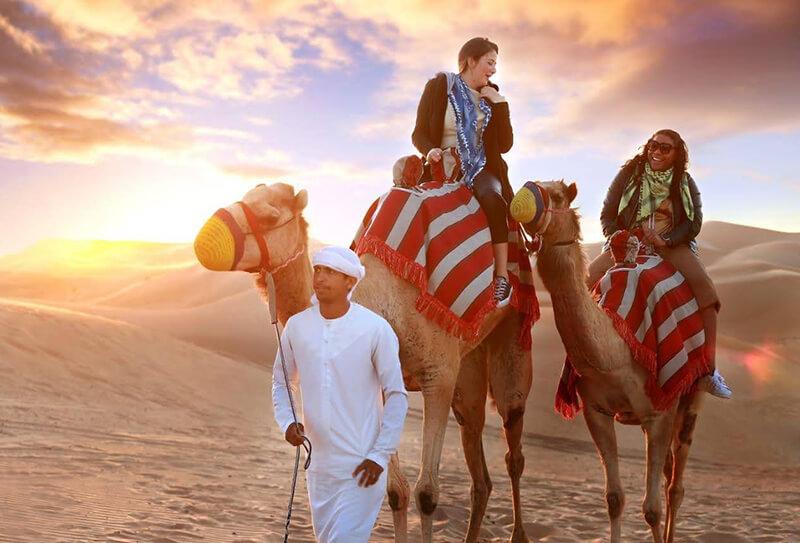 Sharjah Desert Park; Perfect Tourist Destination
Desert Park in Sharjah began as a rescue center for the region's endangered plants and animals in 1995 at the Seih Al-Masmout Reserve. Later, it became a bustling educational hub, complete with beautiful royal botanic gardens, a petting farm, and a breeding center for rare desert species. However, public access to the breeding facility is not possible.
Plus, it may be more than just a fun pastime; it can be an educational experience as well. Among the museums at Sharjah Park are the Museum of Natural History, a farm for children, and a museum dedicated to Arab wildlife. There's a lot of work to be done across a distance of one kilometer here. It's also suitable for people of all ages.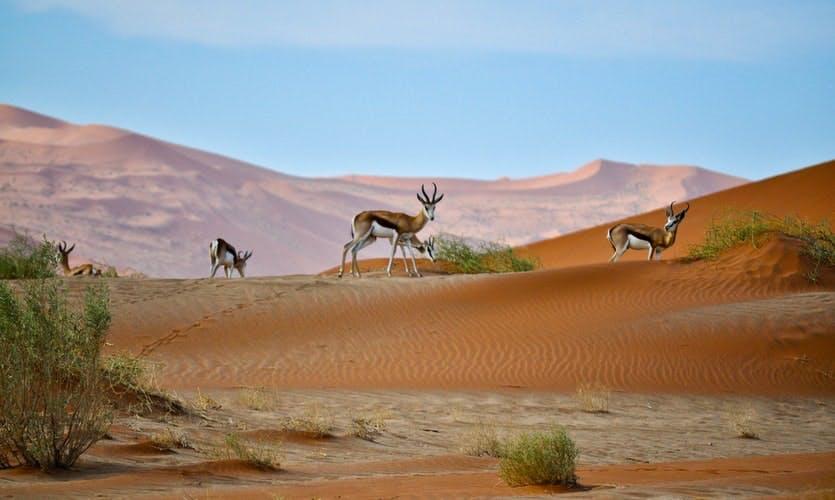 What Can You See in Sharjah Desert Park?
This wonderful park will provide you with so many attractions, such as:
1. Natural History and Botanical Museum
Separate sections of the Sharjah Natural History Museum are dedicated to Sharjah's history. These sections are as follows:
Journey through the Sharjah section: It shows how the indigenous flora and wildlife have survived in the city by showcasing numerous conserved habitats and visual images of varying temperatures.
Desert Life section: In the Desert Life section, you will see pictures of the desert environment and learn how living species have adapted to live in the harsh circumstances of the desert.
A Journey through time: In this Musume is 'A Journey through Time' section. The museum's geological displays chart Earth's history and include a dinosaur's fossilized thigh bone, a gigantic chunk of petrified copper ore, and the earliest known meteorite. In addition, you can find the world's oldest stones and fossils of raindrops.
The Living World section: You'll see images of actual living creatures in the 'The Living World' section. You can find out how these species affect people, the ecosystem, and other species in nature.
The Living Sea section: This section features life-size models of marine animals. It is a great location for anyone interested in learning more about marine ecology.
Since its opening on March 6, 2008, the Sharjah Botanical Museum has been one of the emirate's most famous tourist attractions. Tourists can learn about mushrooms, plankton, grasslands, plants, and trees by engaging with interactive exhibits.
Note: All ages will find something to enjoy and learn at the Sharjah Botanical Museum. Additionally, those who are interested in botany will find this an ideal location to learn more about plant life that has existed over millions of years.
2. Arabia's Wildlife Center in Sharjah Desert Park
Sharjah's Arabian Wildlife Center, a popular tourist destination, was opened in 1999 by Sheikh Dr. Sultan bin Mohammed Al Qasimi, Ruler of Sharjah and a member of the United Arab Emirates's Supreme Council. This is the first educational facility in a UAE natural reserve. The Arabian Wildlife Center's mission is to provide visitors with a better understanding of the region's rich biodiversity. The wildlife center and zoo consist of the following:
Reptiles and Insect House: The Arabian desert is home to several unique animal species, some of which are the Arabian Cobra, the Puffer snake, and the Saw-scaled Vipers.
Aviary: This sector features avifauna that has been collected from a variety of habitats in the Arabian area, including lowlands, deserts, and mountains. It is the habitat of several species of birds, including Houbara bustards, weavers, and partridges. Along the way, you'll find a bat cave where you can see Egyptian Fruit Bats and Omani Blind Cavefish.
Nocturnal animals: You will have the opportunity to see foxes, mongooses, honey badgers, wildcats, and a variety of other species in this place. All these species are most active during the nighttime hours.
Large carnivores and primates: This sector has five different part that are home to various carnivorous creatures such as Arabian leopards, striped hyenas, Arabian wolves, and Hamadryas baboons.
Cafeteria and viewing area: This large viewing space serves as both a café and a viewing area. One of the largest antelope exhibits in the country offers spectacular views to everyone who comes by. In addition, it is possible to see the Arabian Oryx, ostriches, gazelles, and other creatures in these natural environments.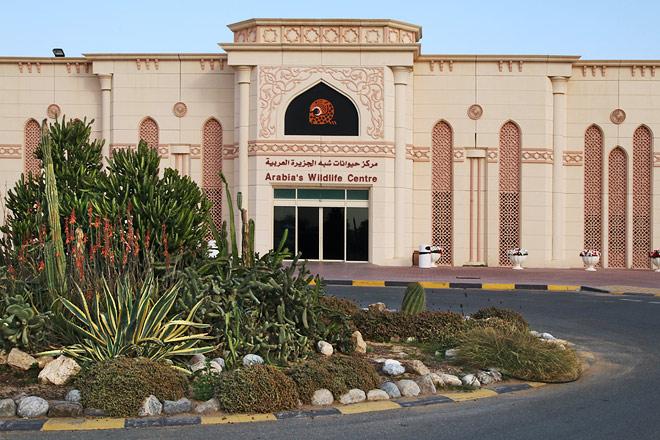 More amenities at Arabia's wildlife center
There are audio recordings and instructional panels available at the Sharjah Desert Park zoo. Tourists of all ages, especially children, may enjoy Arabia's Wildlife Center thanks to the facility's climate-controlled atmosphere.
The farm's outside area has an area where children can feed and touch their favorite animals. Among the options for kids is the chance to feed farm animals such as cows, goats, Arabian horses, and camels.
Awareness-raising events and seminars are available for all ages to learn more about local animals and birds.
Within the enclosed part of the farm is a charming library with books and other reading materials aimed specifically at travelers. These visitors may also enjoy eco-friendly films and documentaries on the site.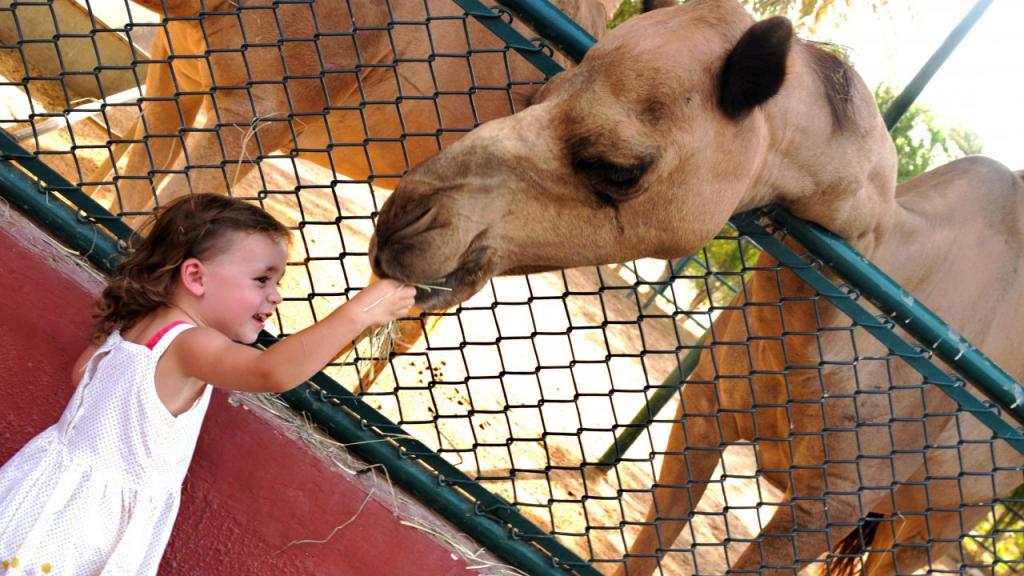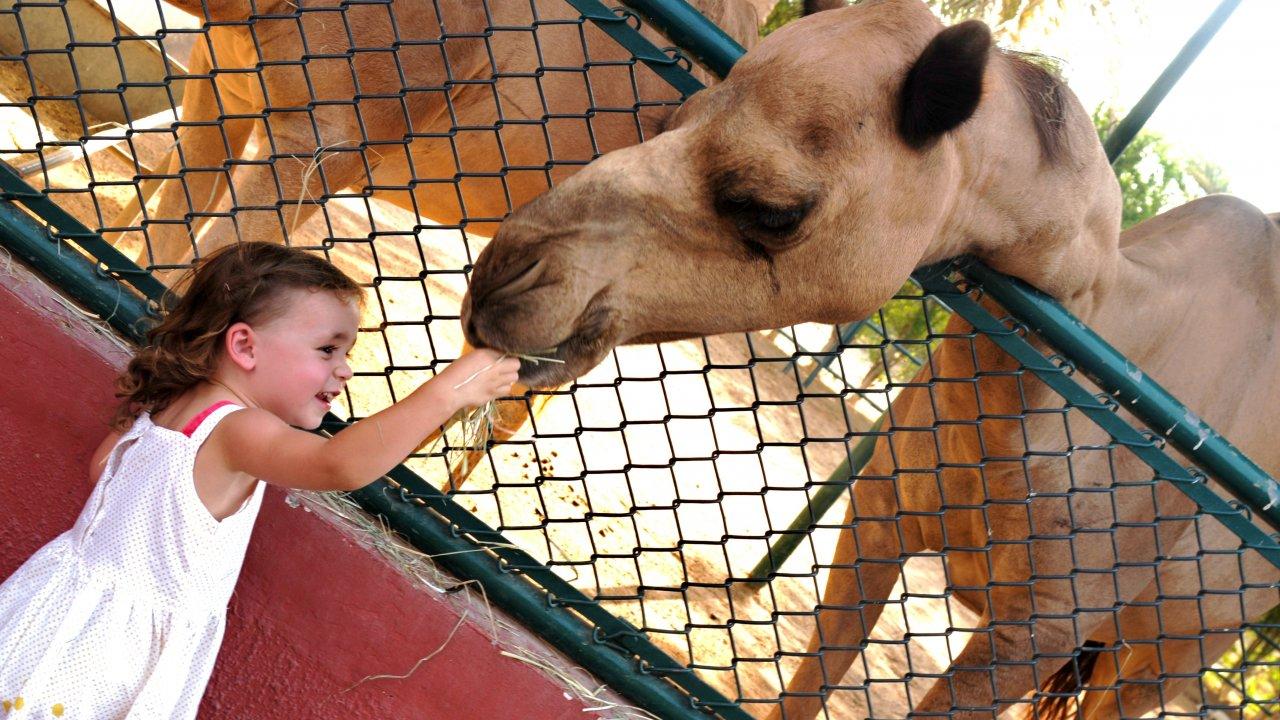 3. A Breeding Center for Endangered Arabia Wildlife (Bceaw)
BCEAW was founded in 1998 to save endangered species. The center has become a study hub for endangered animals, including the Arabian Cobra and the Arabian Leopard in the area. It also participates in international breeding programs for animals like the desert cat and the cheetah.
Researchers worldwide and in the United States have forged close partnerships with CEAW. This collaboration has been very advantageous since resources and experience have been exchanged with a single purpose in mind.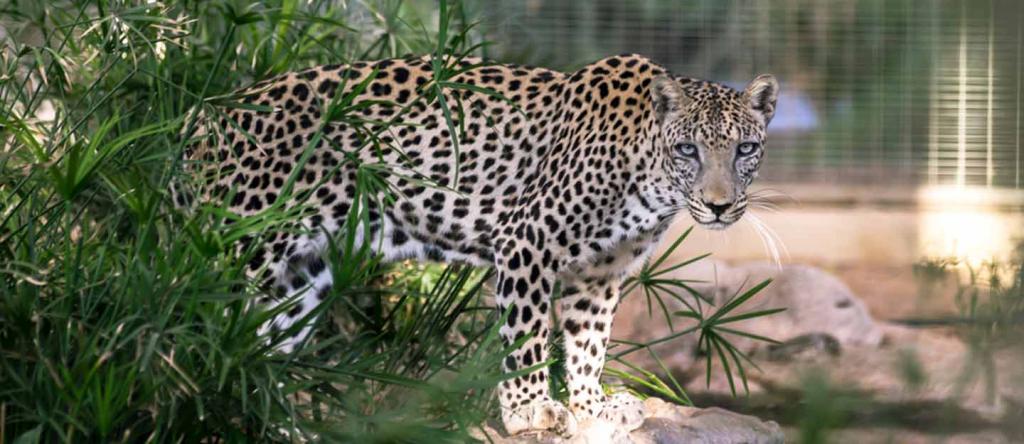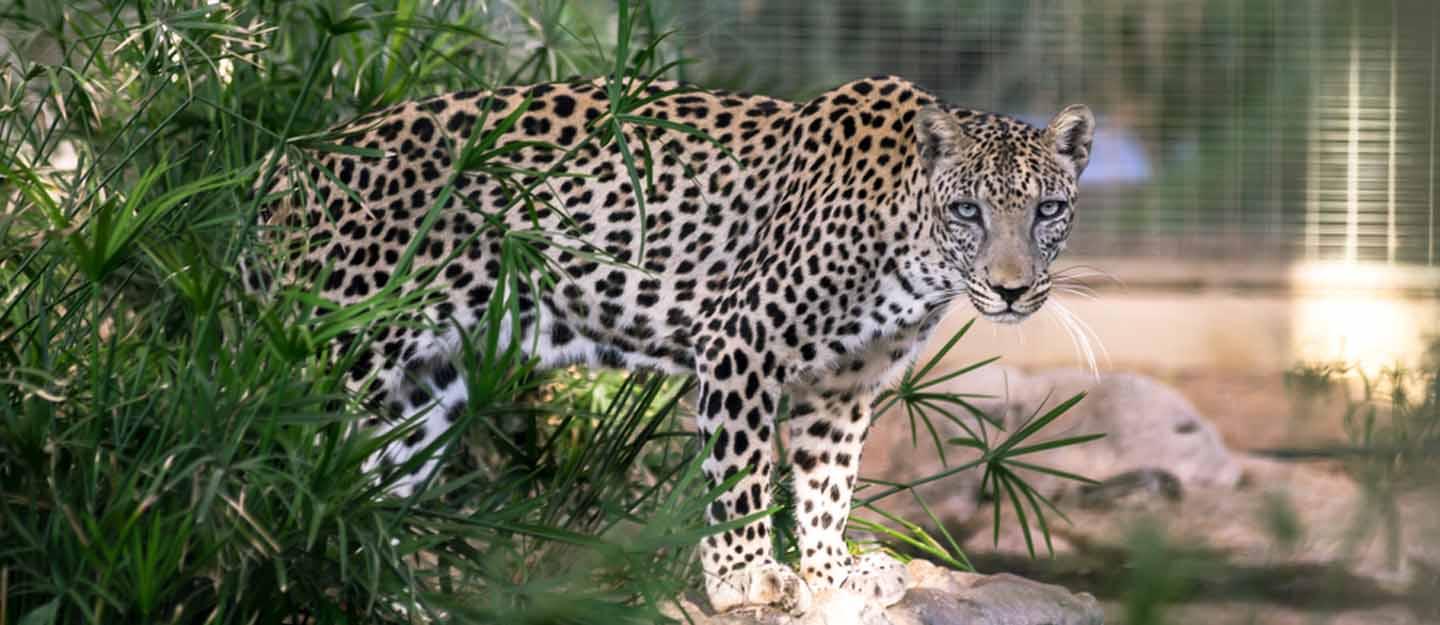 4. Islamic Botanical Garden: The Best Part of Sharjah Desert Park for Muslims
The Islamic Garden in the Sharjah Desert Park was the first of its type to be established in the Middle East when it was opened to the public in 2014. There are about 100 species of plants in the garden, such as figs and citrus fruits, that are referenced in the Holy Quran.
Tourists can learn about the plants by using ID cards and touchscreens. Additionally, visitors may eat in a cafe and peruse the library's collection of books, which caters to all ages and reading levels.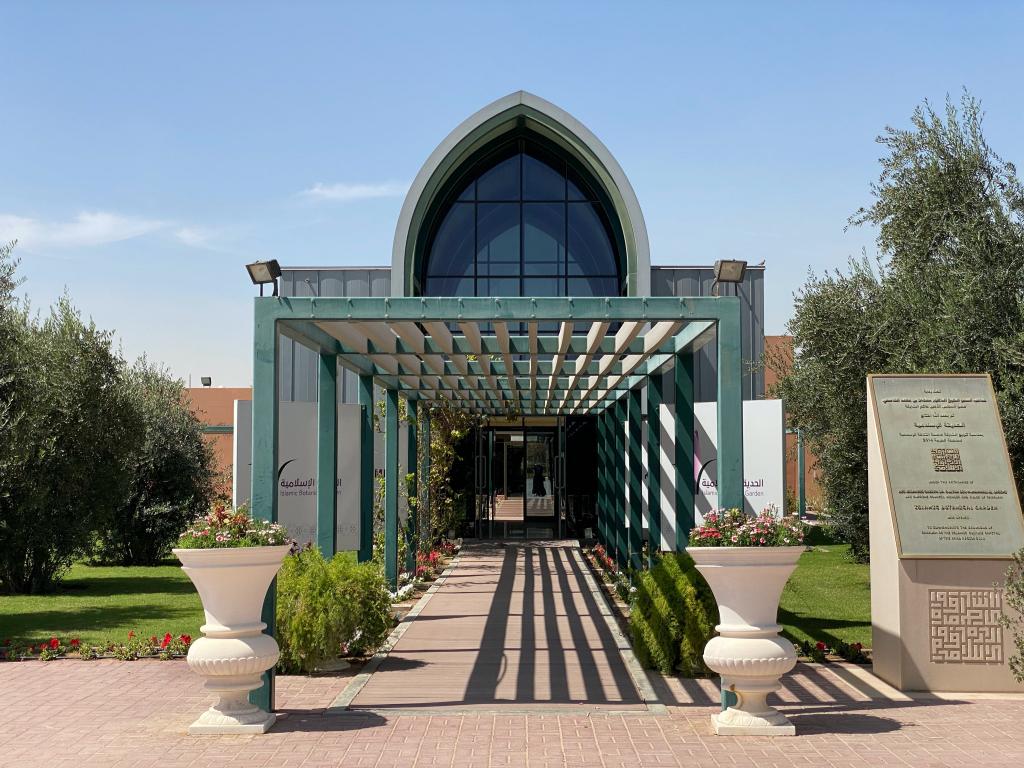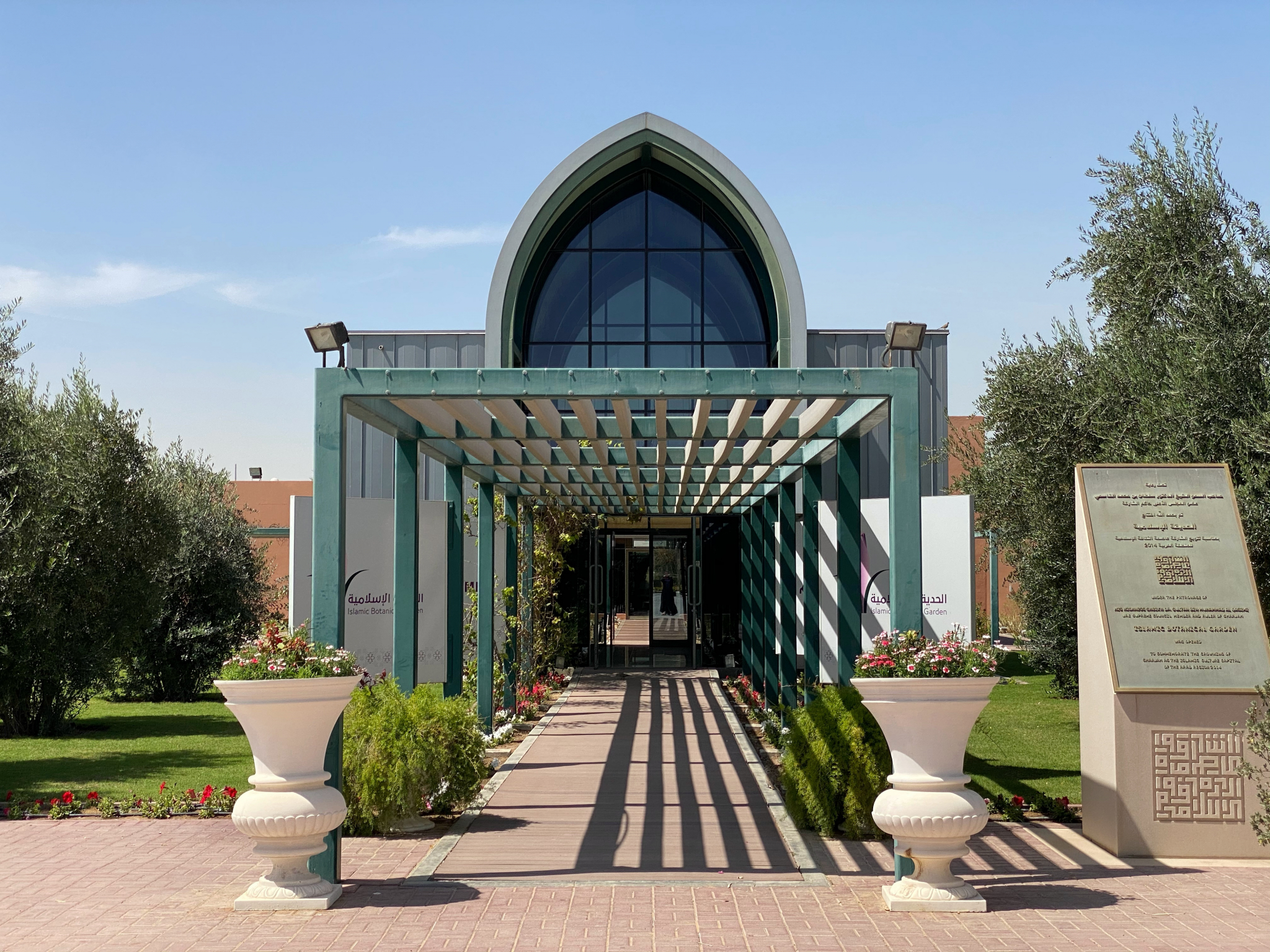 Sharjah Desert Park Ticket Price
Entry to the Sharjah Desert Park is AED 15 per adult. It costs 5 AED for teenagers who are older than 12 years old. Admission is free for children under the age of 12 years old. Most tourists think the costs are reasonable since they provide them access to all the facilities except the breeding center.
Ticketholders also have access to guided tours.
Tickets are available for purchase both online and at the venue.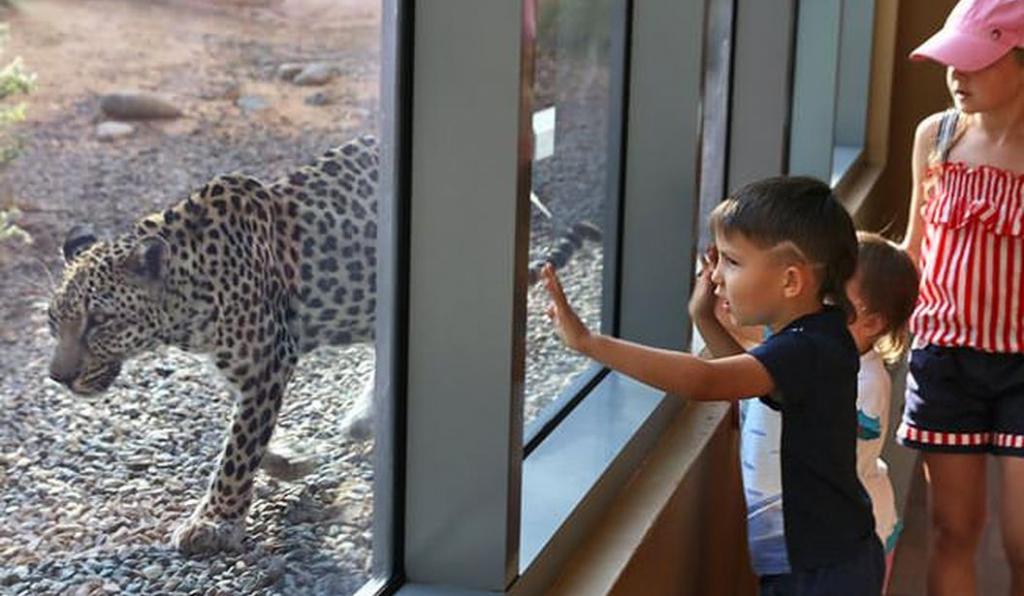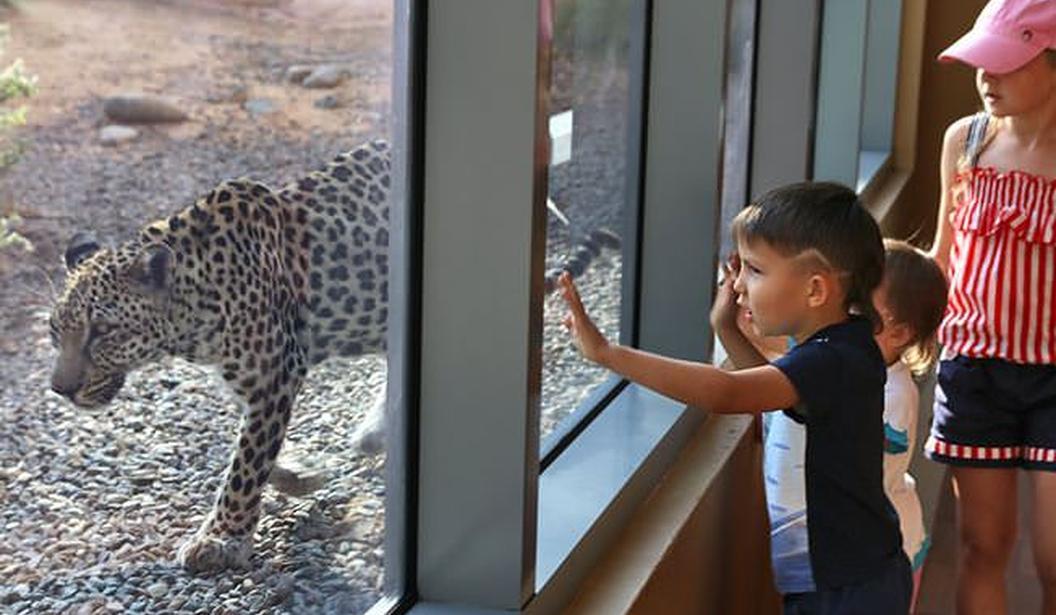 Sharjah Desert Park Amenities
There are observatories with climate control for those who like it.
The park has a café where you may stop for a bite to eat.
The park has a mosque on site where you may worship while you're there.
At the café, you'll be able to see the majority of the animals in their natural environment.
You may also enjoy the creatures via the glass panels of the indoor aviaries, which are climate controlled and have air conditioning.
Guests may leave their cars at the nearby parking.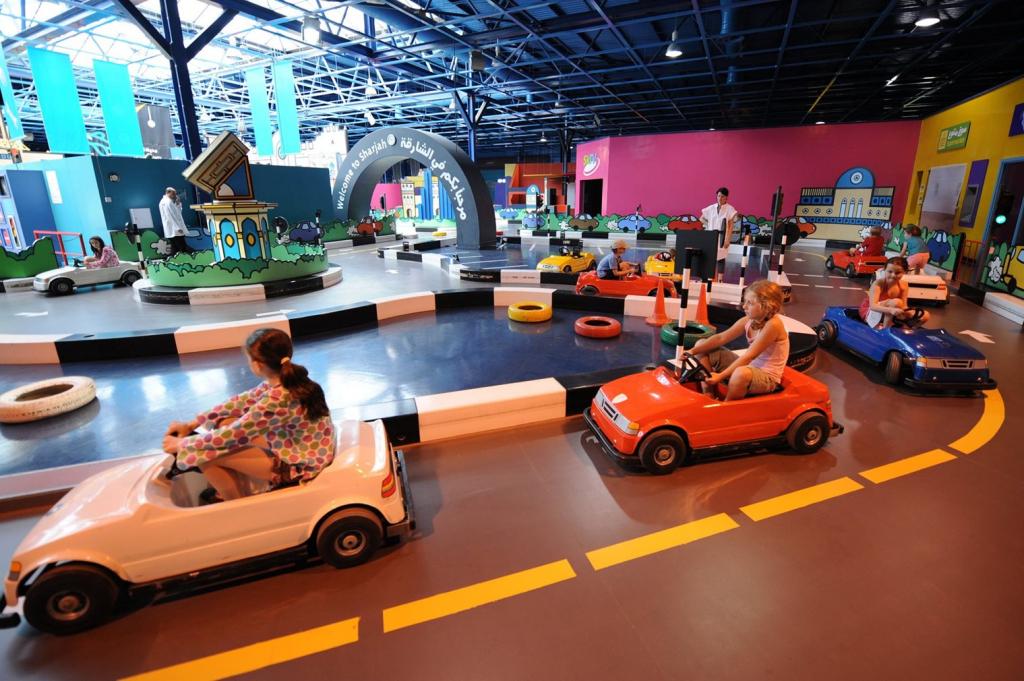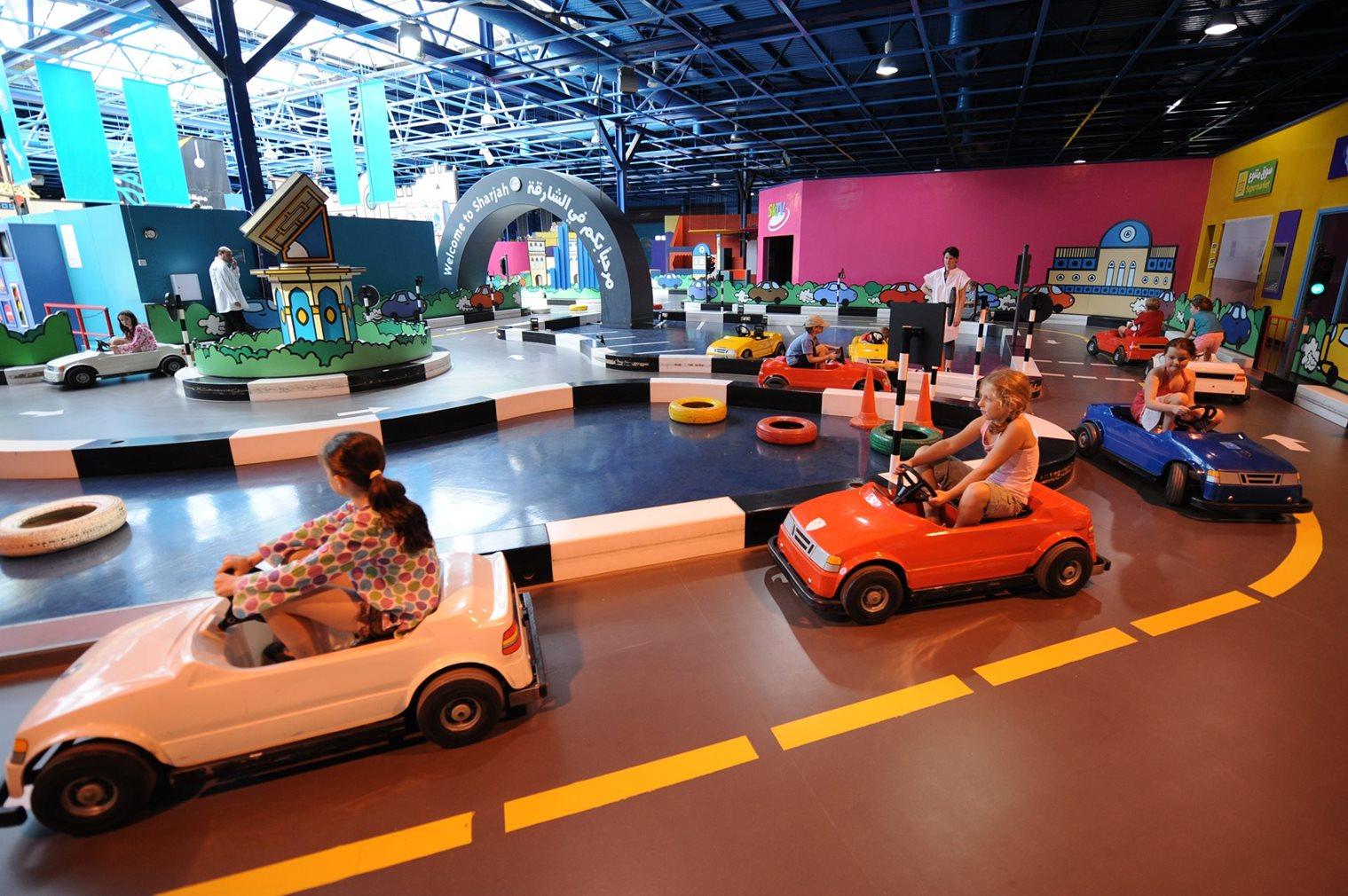 Guide To Visit Sharjah Desert Park
Arriving to the park early in the day will allow you to see all of the well-known attractions before the park becomes overrun with visitors.
Your first stop should be the Museum of Natural History and Botanical Gardens.
While visiting the Botanical Garden, take a stroll through the Arabian flower variety.
Make a trip to the Children's Farm to see ponies, horses, and camels.
Sharjah Desert Park does not accept dogs, so please do not bring them along with you.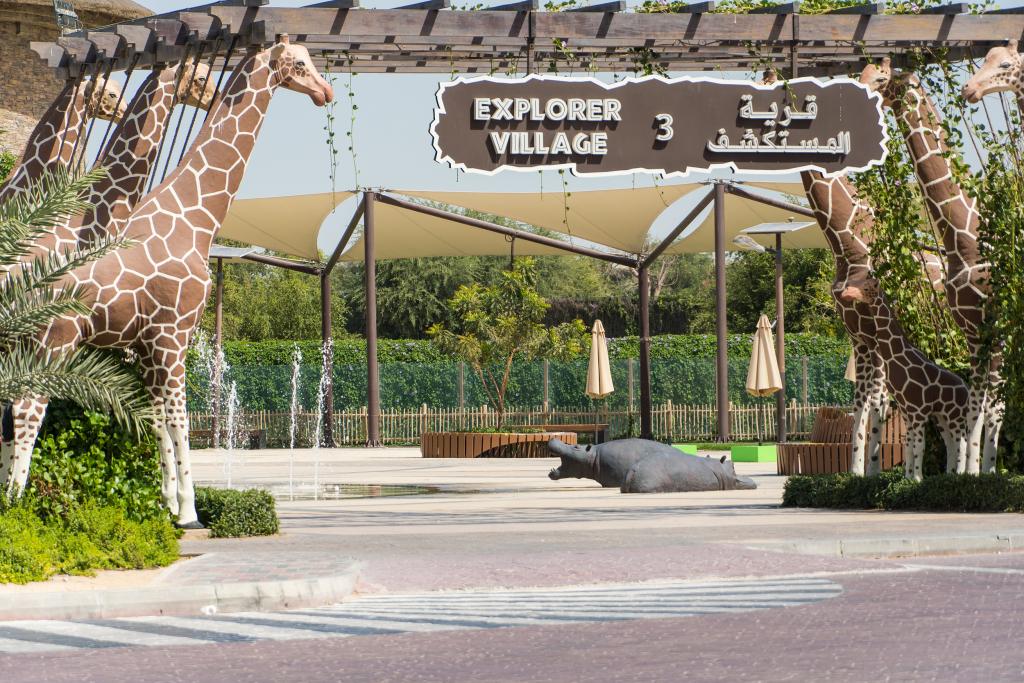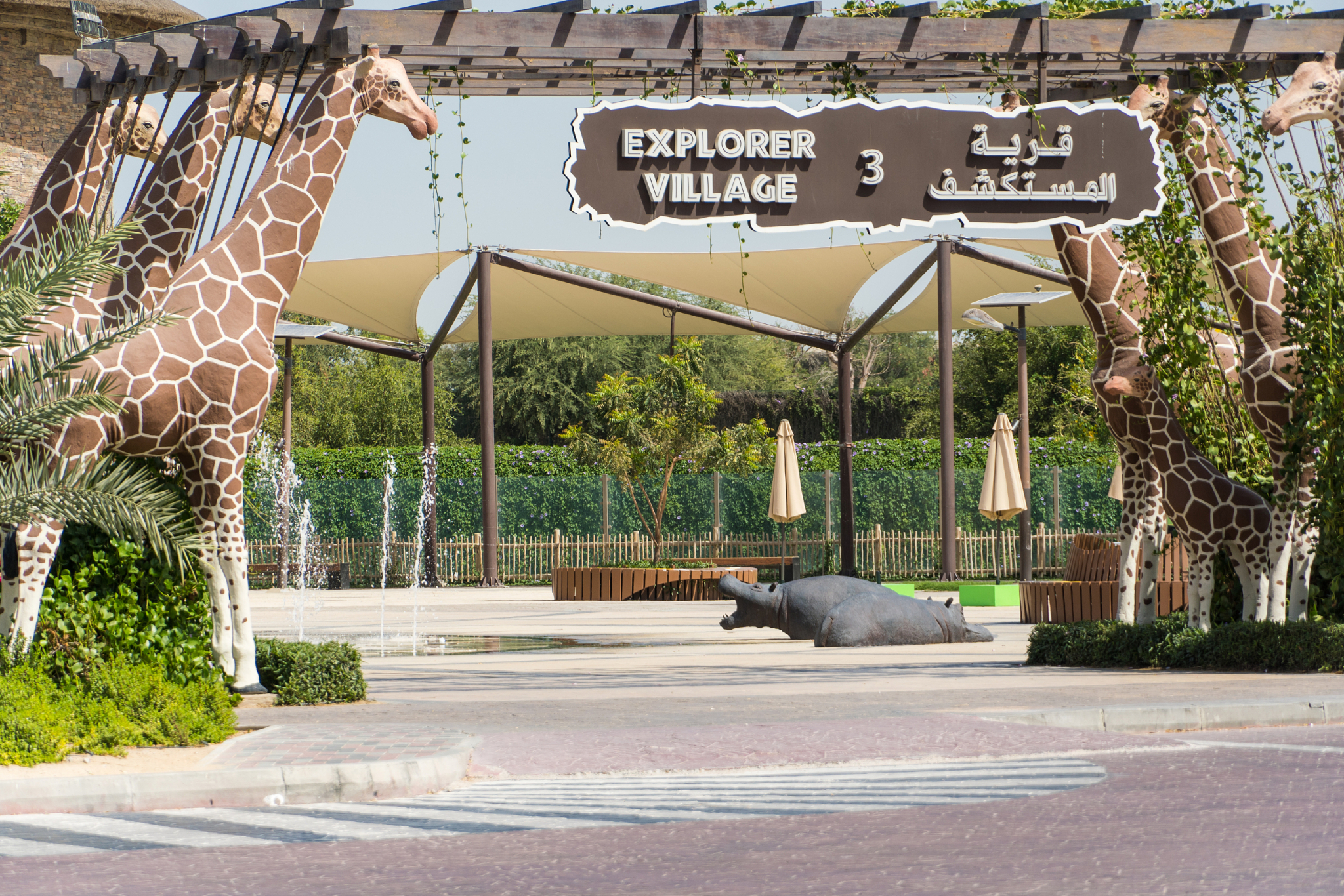 Top Attractions Around Sharjah Desert Park
There is a slew of fun activities centered around Sharjah Desert Park. Also, Sharjah has so many other tourist attractions, such as Al Noor Island. You can take a complete guide to Al Noor Island, Sharjah to experience a wonderful journey to this island.
In this section, we are going to see some other attractions around Sharjah Desert Park. These attractions include: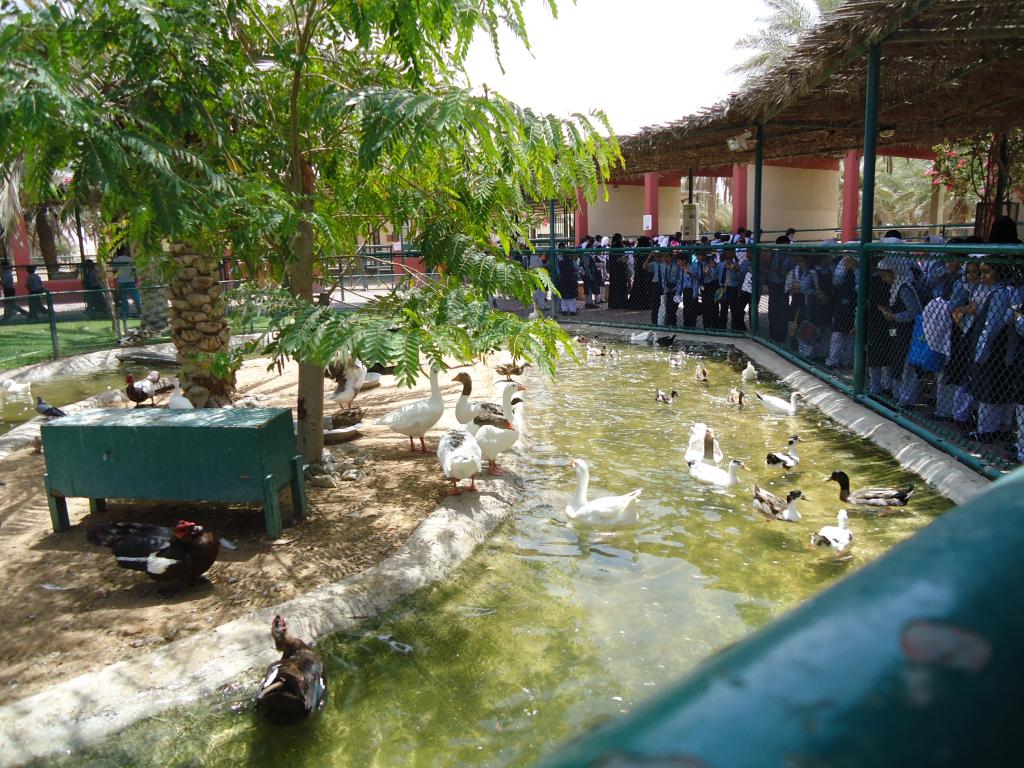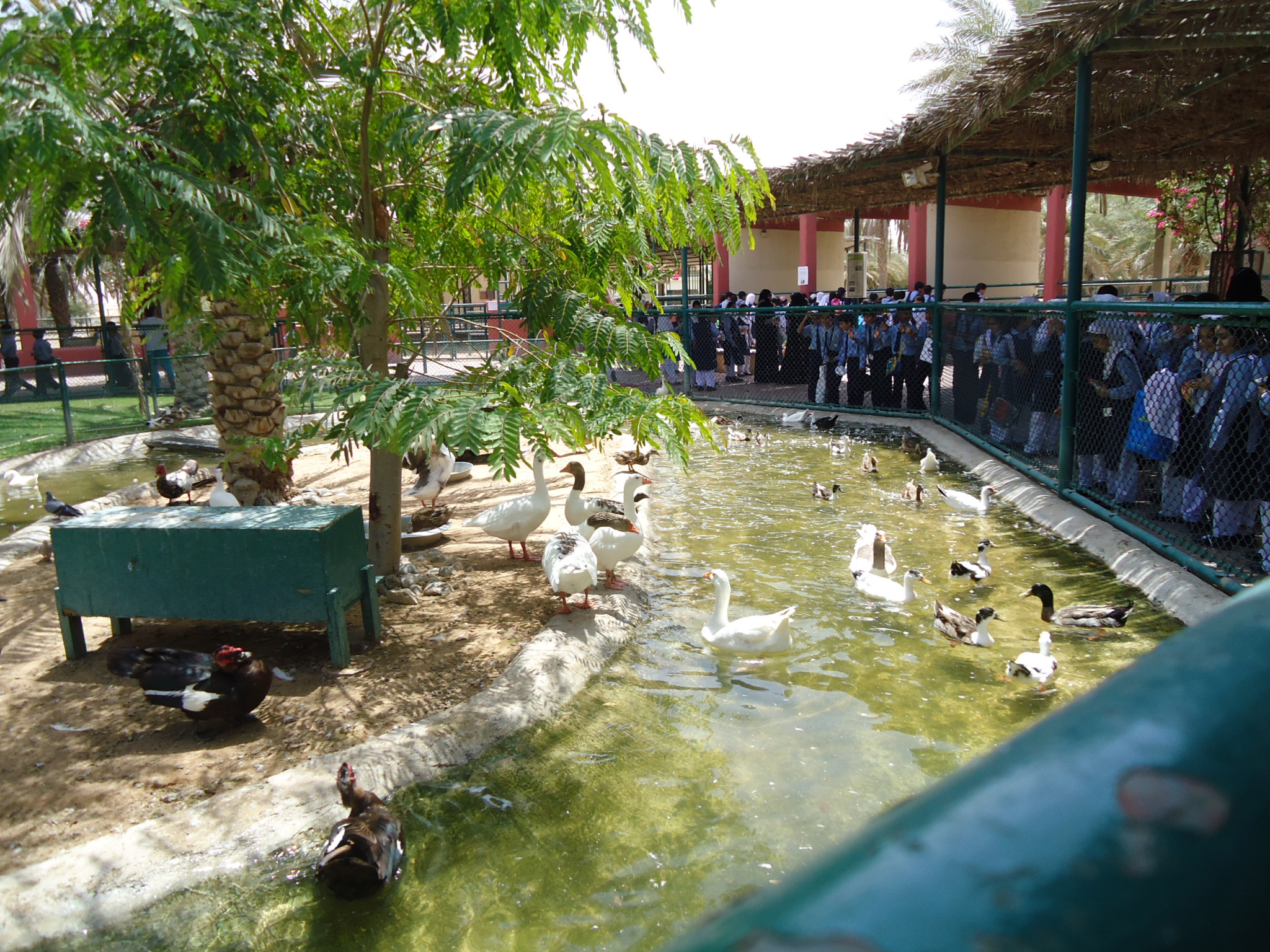 1. Museum of Classic Automobiles; Travel To The Past
Anyone who has a passion for automobiles should visit this museum. Within the museum's five sections, you'll find anything from a Model T Ford to a 1974 MG Midget. Mercedes Pullman Limousine from 1969, specifically designed for Sharjah's monarch and only two thousand around the globe, will be the highlight of your journey.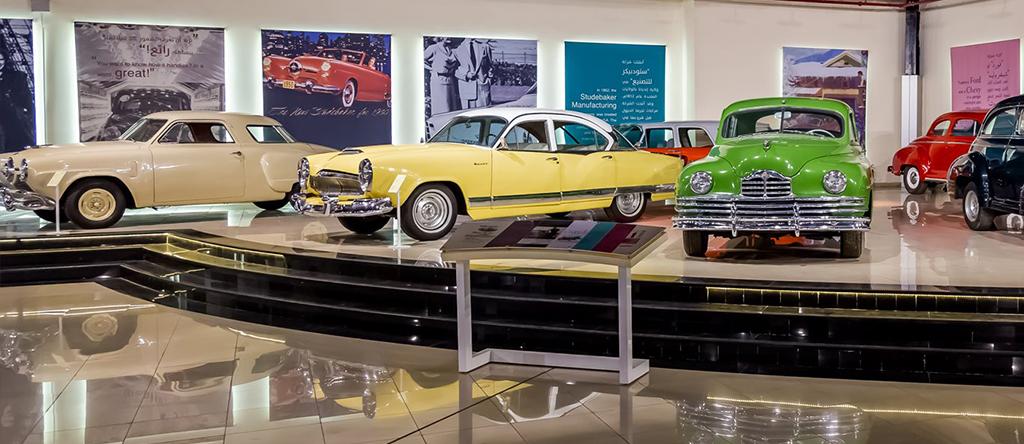 2. Discovery Center; Perfect Place For Your Curious Children
The Sharjah Discovery Center is designed for children between the ages of three and twelve. It provides them with the opportunity to read, investigate, and grasp the science and technology they encounter on a daily basis. Children may practice following traffic laws by driving a car along a track or constructing a home out of colorful blocks and construction cranes.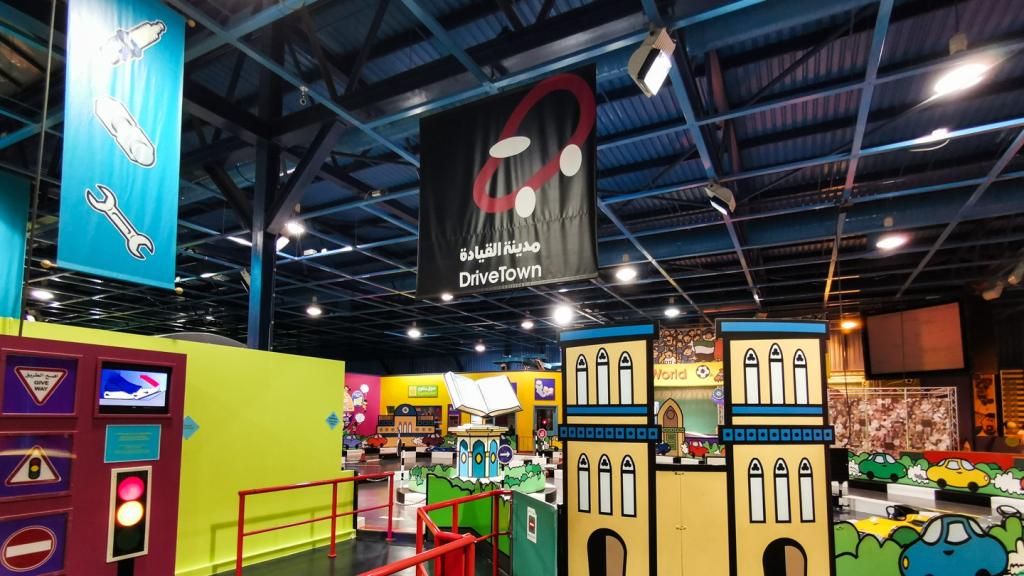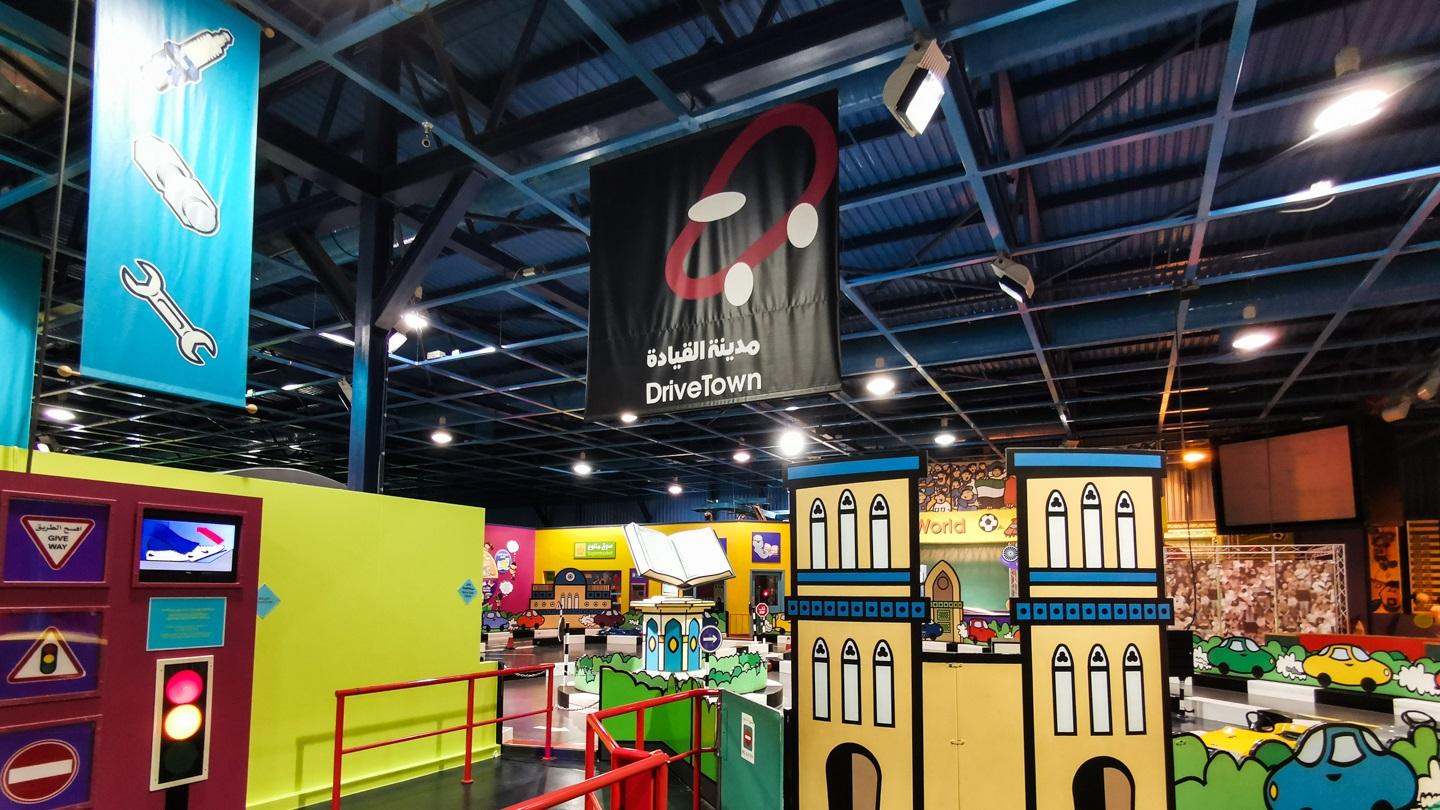 3. Al Aweer Plane Crash Site; Uncovered Tragedy
At the present Al Aweer Plane Crash Site, a propeller and the debris of a crashed plane began popping up in a flurry of online reports. The disaster's history and the exact site of the collision are likewise unknown, making it an intriguing tourist attraction. One of the most popular tourist attractions in the area is the heartbreaking legacy of an unsolved tragedy.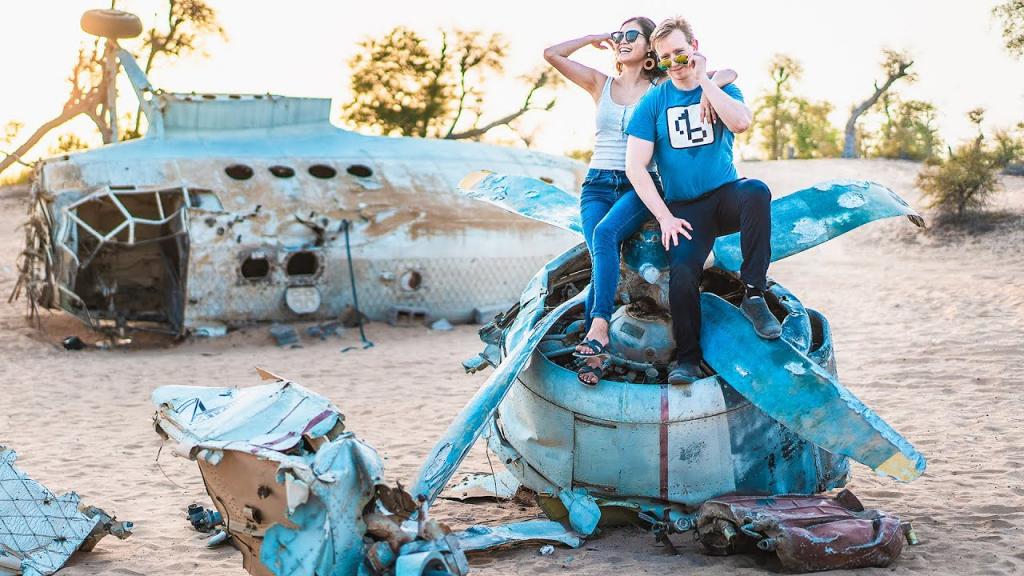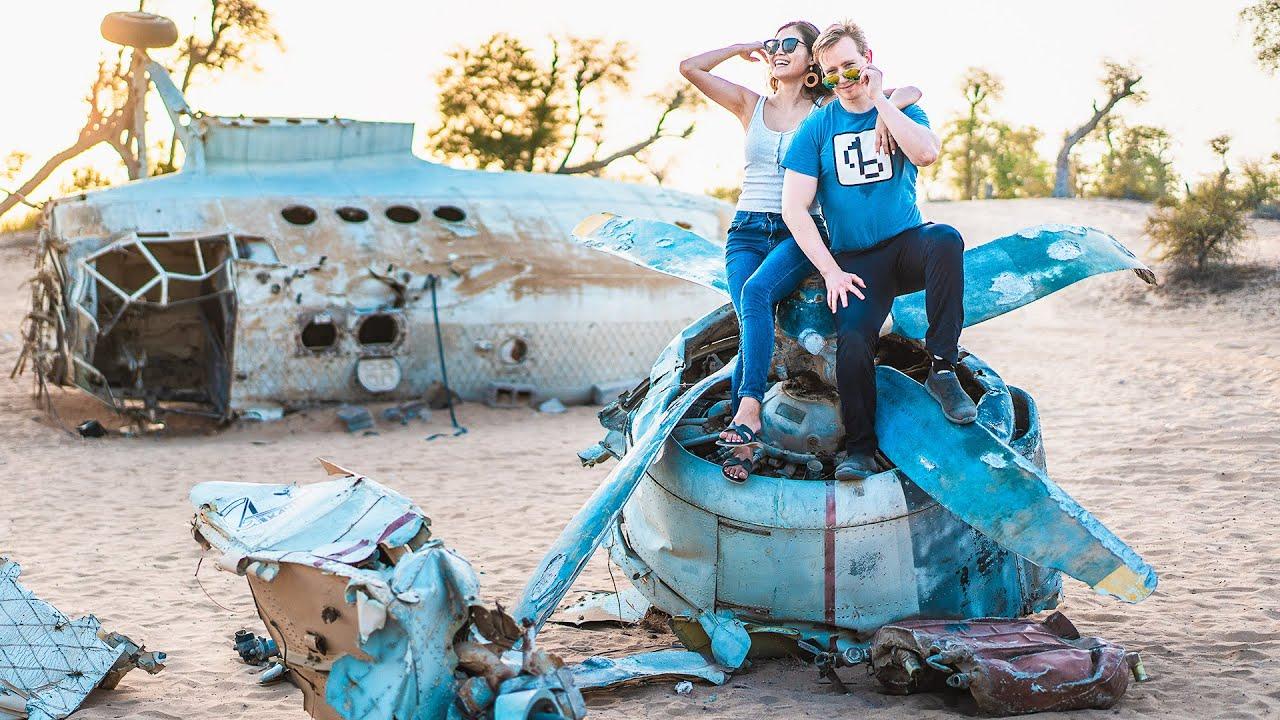 Sharjah Desert Park Highlights
The park first opened its doors in the year 1995.
The Sharjah Botanical Museum, the Arabian Wildlife Center, the Children's Farm, and the Sharjah Natural History Museum are all located in the park's 1 sq.km area.
The Arabian Wildlife Center is the only zoo in the United Arab Emirates (UAE) where animals are allowed to dwell in their natural environments. You may see species that are endemic to the area, including Egyptian fruit bats, Omani blind cave fish, Arabian Cobra, Oryx, and more.
Sharjah Botanical Museum has had interactive exhibits of flowers, herbs, and plants since its opening in 2008.
The desert park is home to a one-of-a-kind garden known as the Islamic Garden, which is filled with flora that are described in the Holy Quran.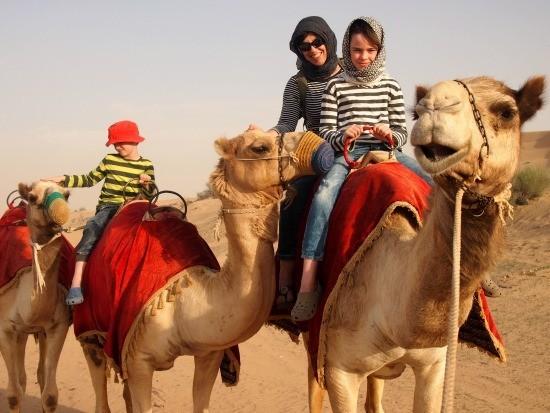 FAQs About Sharjah Desert Park
Now that you've learned all there is to know about Sharjah Desert Park, let's move on to the most commonly asked questions.
Are There Venue-Specific Rules in Sharjah Desert Park?
Please keep in mind the following while planning a trip to the park with loved ones:
There is a strict no-photography policy in effect.
Any irresponsible behavior or environmental infraction that harms the ecosystem would be subject to sanctions and monetary penalties.
You can't bring your dog there.
Dress modestly. During the summer, it is advisable to wear light, breathable clothing to the park.
What are the opening and closing times for Sharjah Park?
The Sharjah Desert Park is open from 9:00 a.m. to 5:30 p.m. daily (Sunday, Monday, Wednesday, and Thursday).
Sharjah Desert Park is open Fridays from 2:00 p.m. until 5:30 p.m.
The Sharjah Desert Park is open to visitors on Saturdays from 11:00 am until 05:30 pm.
There is no access to the park on Tuesdays since it is closed.
How long does it take to go around the park and see everything?
You'll need at least four to five hours to thoroughly visit the park.
When should I visit Sharjah Desert Park?
There are fewer people and a cooler temperature early in the morning, making this the ideal time of day to explore Sharjah Desert Park. The desert may become quite hot in the afternoons and at night.
Is it worth visiting Sharjah Desert Park?
Sharjah Desert Park is unquestionably worthwhile. Besides learning about the region's different wildlife, this trip will give you a greater grasp of the Arabian Peninsula as a whole.
What are Sharjah Desert Park's key attractions?
You can't go to Sharjah Desert Park and not visit Arabia's Wildlife Center, the gardens, and the kids' farm.
Conclusion
This article has covered all about Sharjah Desert Park. Sharjah Desert Park is a rehab zone with vast territories representing three fields, including the Museum of Natural History, the Arabian Wildlife Center, and the Children's Farm. It assists visitors in getting a more in-depth understanding of UAE plants and animals and the scientific interpretation of biological cycles in the most pleasurable ways imaginable.
This park is wonderful, and the city is even better. Living in Sharjah will provide you with the best lifestyle. If you want to buy a property in Sharjah, our expert in Alkhail Real State will help you find the best property based on your budget.