Everyone must maintain healthy body weight to live a long and healthy life. People living in Sharjah pisos tienen más probabilidades de sufrir afecciones médicas, ya que su área de vivienda es demasiado pequeña. Por lo tanto, encontrar un excelente lugar para hacer ejercicio cerca de su lugar de trabajo puede afectar significativamente su salud y bienestar, especialmente porque un número cada vez mayor de residentes desea mantener un estilo de vida saludable y en forma.
Si estás buscando el mejores gimnasios en Sharjah, aquí hay una guía de los mejores entre ellos.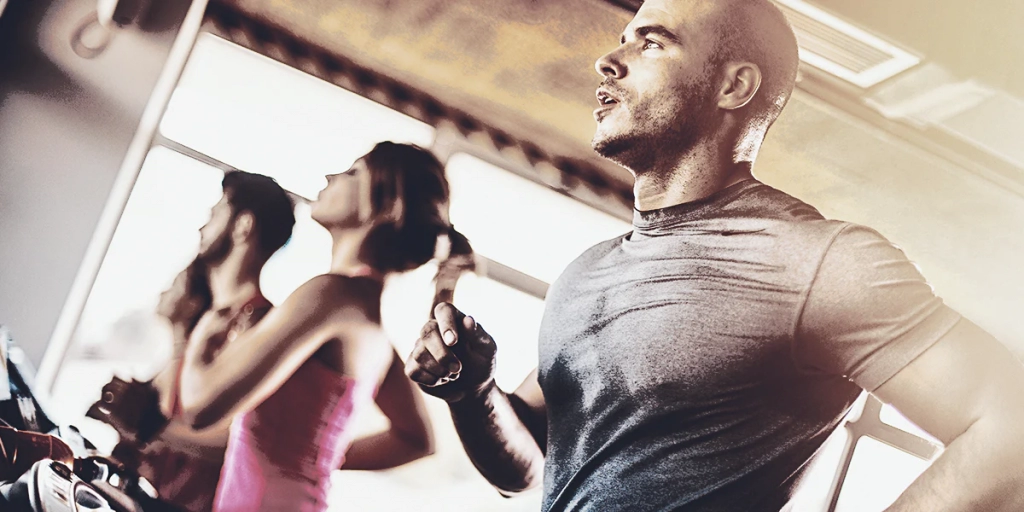 ¿Cuáles son los mejores gimnasios en Sharjah?
Estos son algunos de los mejores gimnasios en Sharjah, ya sea que le guste el HIIT o el ejercicio que induce al sudor. La información que estás buscando está aquí y esperamos que te ayude a elegir un nuevo gimnasio o uno cerca de tu casa.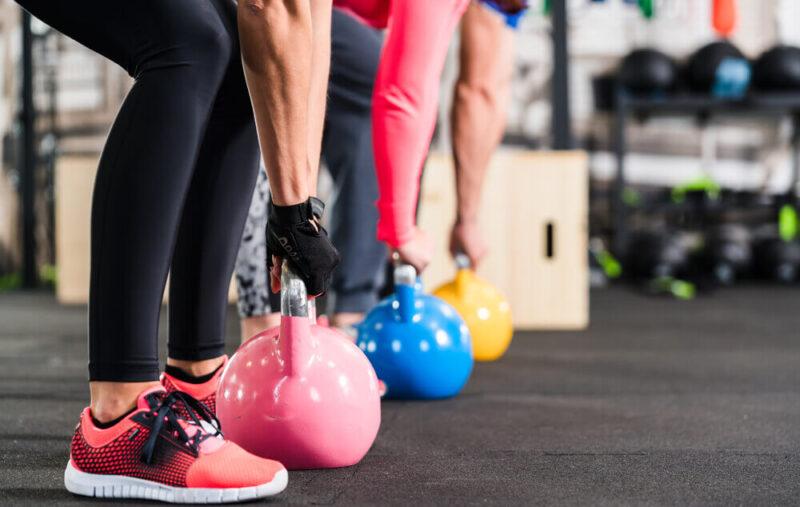 1. Powerhouse Gym; The World's Most Popular Gym in Sharjah
A través de su expansión a 20 países de todo el mundo, ha acumulado 300 licencias en 39 estados. Es uno de los lugares de entrenamiento más importantes a nivel mundial, con una rica tradición que se remonta a más de 45 años.
Aunque ofrecen cursos de aerobic, zumba y ciclismo, también tienen clases de actividades para estimular el corazón. Además, es una excelente opción para aquellos que quieren ejercitar todo el cuerpo.
Precios: AED 100+
2. The Largest Gym in Sharjah; The Body and Soul Health Club
The Body and Soul Health Club in Sharjah, located on Corniche Street, offers first-rate amenities, including a world-class gym. Club Body and Soul has two locations and both of them are on the list of best gyms in Sharjah. As a result, everyone should visit this gym and work with a trainer to find a workout plan that works best for their body type. Moreover, the staff is always kind and welcoming to both members and visitors.
Members feel welcomed even if they go the extra mile to make them feel special. Activities such as billiards, Ping-Pong, and swimming pool games are only some of the often advertised extracurricular activities. It's one of Sharjah's largest gyms. So if you live in Sharjah it would be a good option for you.
Precios: AED 1399 por una membresía de un año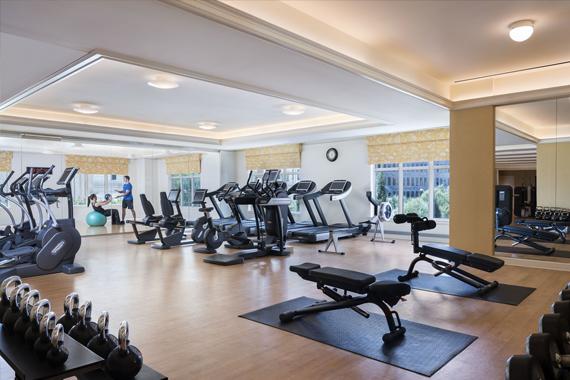 3. The Most Popular Gym in Sharjah; Fitness First
As one of the most popular gyms in the United Arab Emirates, Fitness First has four locations in Sharjah, including an all-female facility with a swimming pool. Using a personal trainer or swimming are all options available at the club. Your outlook will determine whether you should schedule training with the coach or participate in activities involving teams. This gym in Sharjah with these facilities has many fans.
PT, yoga, teatro cardiovascular, pesas libres y pesas cargadas se ofrecen regularmente. Los entrenadores profesionales podrán determinar sus demandas específicas y elaborar un plan de acondicionamiento físico personalizado para usted. Debe tener en cuenta que los baños están divididos entre los sexos.
Precios: 150 AED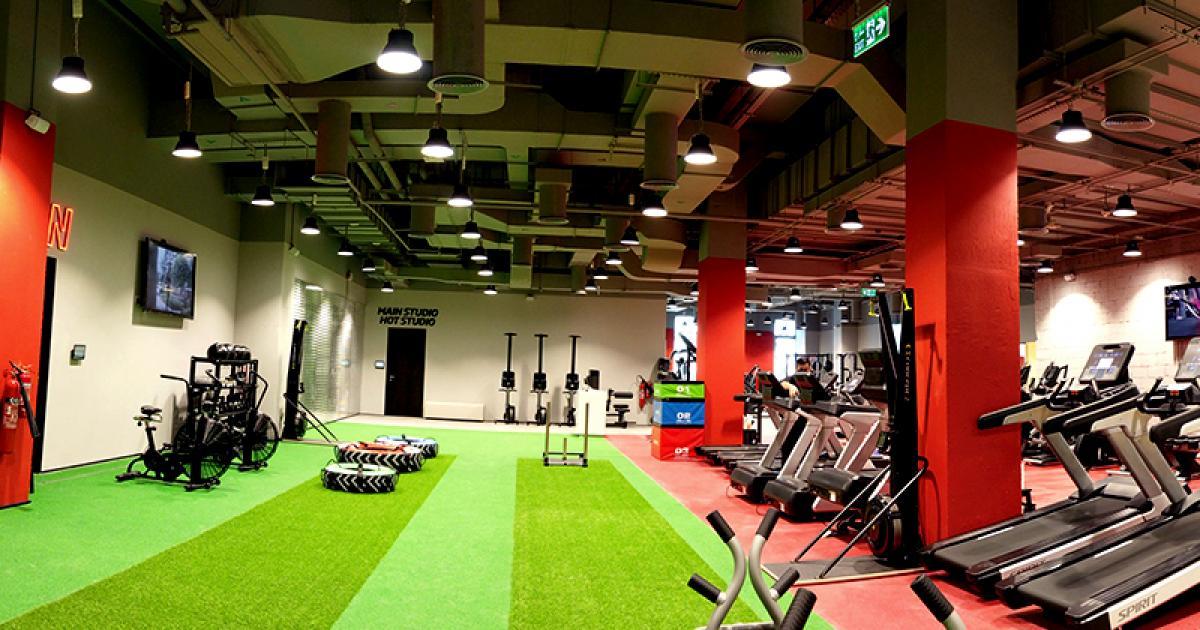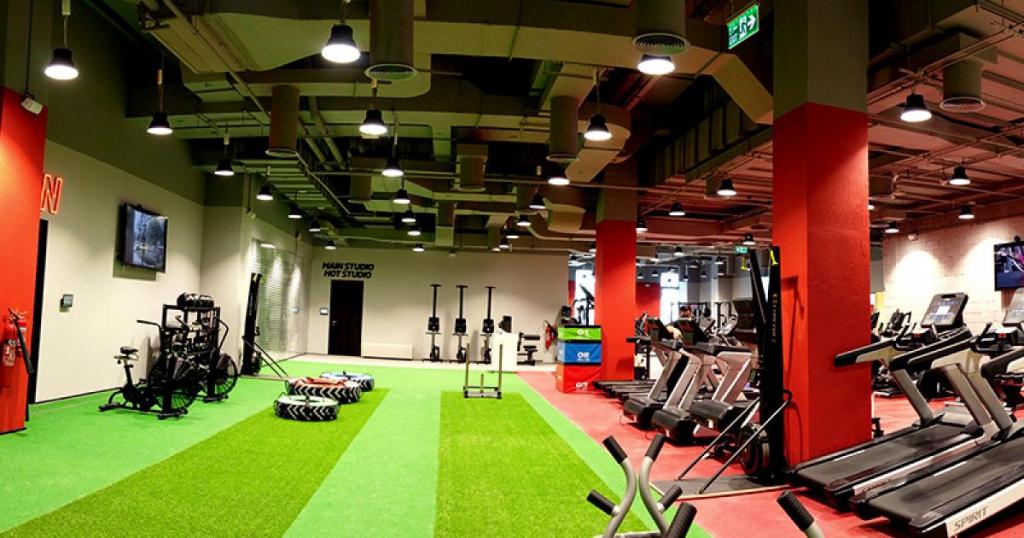 4. Most Affordable Gym in Sharjah; Al Kanz Fitness;
Are you looking for a more affordable gym in the city? This is where you put an end to your pitch. This gym is considered one of the city's more affordable options on the list of gyms in Sharjah. Additionally, it is remarkable, well-equipped, and has worked with trainees.
Los mentores son inesperadamente útiles y el área de entrenamiento es maravillosa. Incluso hay un estacionamiento exclusivo para ellos. Además, te ayudan a cambiar tu perspectiva sobre un estilo de vida saludable, lo que te da la motivación para alcanzar tus objetivos mucho más rápido. También incluye el equipamiento más actual y un lugar específico para damas.
Moreover, programs for cross-training and physical fitness are available. Also included are a swimming pool, a tennis and basketball court, and a billiards room. It's more than just a location to work out; it's a way of life. This gym is one of the best gyms in Sharjah.
Precios: 3 meses AED- 350, 6 meses AED- 600 y 12 meses AED- 900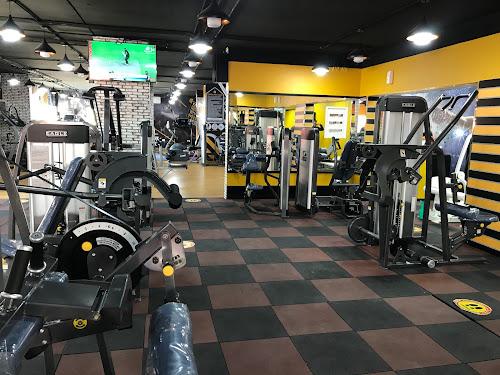 5. Al Aqeeq Ladies Sports Centre in Sharjah With The Most Variety Of Classes
El segundo gimnasio en Al Majaz, Al Aqeeq Ladies Sports Centre, brinda excelentes servicios a precios razonables para las mujeres de la zona. Además, después de tu gimnasio, puedes tomar un guía completa de la isla de Al Noor y disfruta de la naturaleza.
Here you'll find the latest in aerobic and strength workout equipment in a private ladies-only gym. It is one of the best gyms in Sharjah for women.
Entrenamientos grupales profesionales, clases de gimnasia, clases de natación, yoga, pilates, danza de ballet, Zumba, step cardiovascular, entrenamiento cardiovascular, kickboxing, cursos de karate y sesiones de aeróbic acuático están disponibles en el gimnasio. Los entrenadores profesionales del gimnasio también ofrecen programas para niños.
Precios: 199 por mes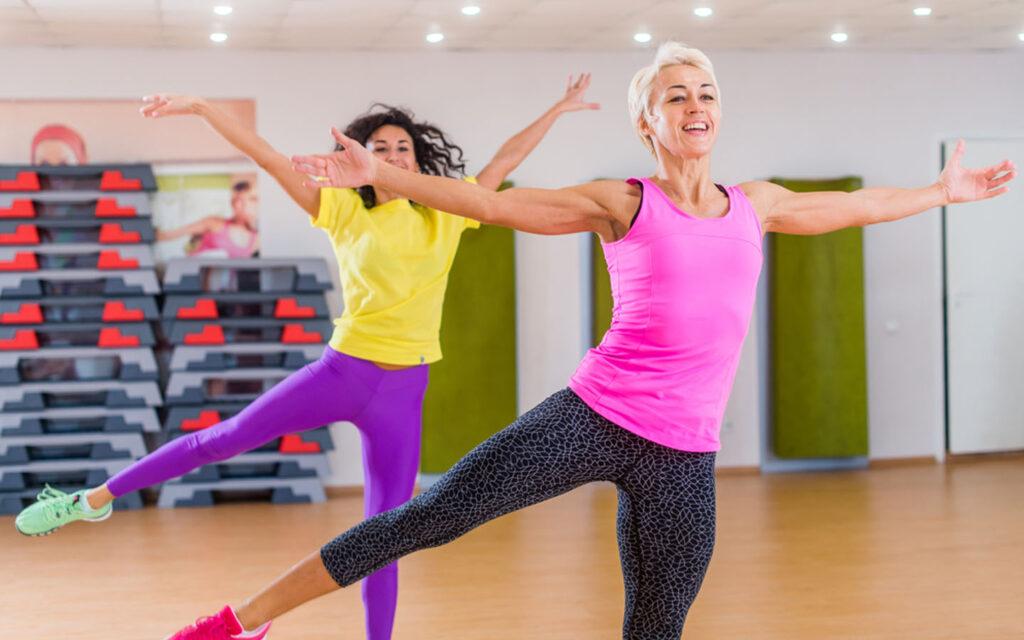 6. Fit 4 U Gym, one of the great gyms in Sharjah
Several customers have noted that this gym has good air quality, many well-organized employees, and reasonable prices. The gym is equipped with the most up-to-date and cutting-edge equipment, including cardio. I don't think there is another club in Sharjah with these facilities.
They provide transportation for children from all across the nation. This gym places a high value on the well-being of its students. So if you have a child and both of you want to go to the gym it would be a good choice for you. It's also Sharjah's most affordable gym, with memberships starting at only $10 a month. It offers first-rate working conditions and easy access to a world-class training facility.
Precios: desde $ 10 al mes
7. Gym Nation: A Gym With A Disciplinary Schedule in Sharjah
More than 500 pieces of Matrix equipment will be available at Gym Nation's new store in Sharjah. They will be open around the clock. No matter how hectic your schedule is, there's no reason to miss a day of work. Each workout room in the fitness center will have a dedicated women's gym and training space. It has a good level in the list of Sharjah's gyms.
Precios: 99 AED al mes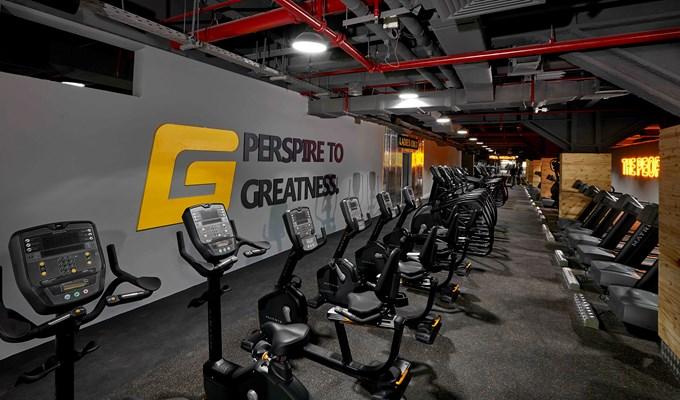 8. One of Sharjah's Well-equipped Gyms; Altitude
It's not just about the workouts at Altitude. It's about rethinking how you live and work to achieve your ambitions and dreams. As a result of working with the Altitude team, you'll have the energy to accomplish all of your goals in a short time. So going to a gym not only helps your physical health but also changes your lifestyle. Altitude is one of the great gyms in Sharjah.
In addition to the most up-to-date equipment, the Altitude Gym also has a dedicated women's area. So it would be the best gym in Sharjah for women. Additionally, you may participate in cross-training or group exercise courses. A swimming pool, tennis, and basketball courts are available if you want to be more active while you are at the gym.
Precios: Desde 375 AED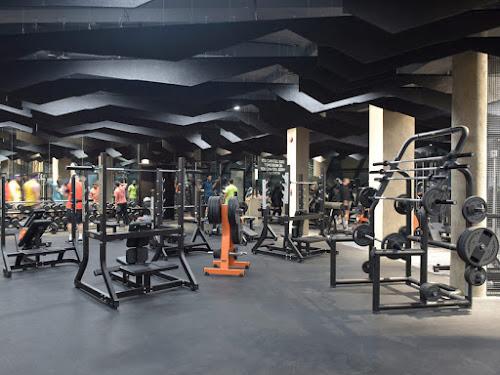 9. A Gym With Guaranteed Weight Loss in Sharjah; VENUE3 Health Club
Single people, couples, and families with children are all welcome at Venue3 Health Club. It covers all the human edges. This group's major goal is to spread the word about long-term health and fitness benefits via education and empowerment in their ordinary day-to-day activities.
Indeed, they will set you up, but they won't try anything more than to point you on a path to a well-balanced existence that you can maintain on your own, outside of their walls and previous enrollment ranges. Even though there are several fitness centers in the city with pools, this one is regarded as having the nicest pool in the city. Venue3 is a luxury gym in Sharjah.
Among the many services it provides are those aimed at helping people lose weight, such as V3 weight loss, strenuous exercise, HIIT, boxing, group fitness classes, body contouring, slimming, and fast cutting. This is one of the greatest gyms in the nation and the best one in Sharjah. There are a variety of body molding programs available. They promise a full-scale routine, diet, and true transformation in only 24 weeks, or they'll give you a complete refund.
Precios: 1200 AED al año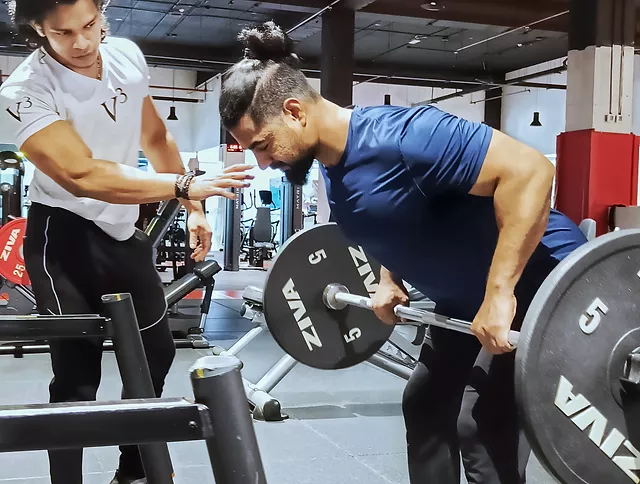 10. Florida Bodybuilding Gym; Best Motivational Gym in Sharjah
They help you improve your perspective on a healthy way of life, giving you the motivation to achieve your goals much more quickly. It also includes the most up-to-date equipment and a designated area for women. It is one of the greatest gym in Sharjah and the greatest one for women.
Además, se encuentran disponibles programas de entrenamiento cruzado y acondicionamiento físico. También se incluyen una piscina, una cancha de tenis y baloncesto, y una sala de billar. Es más que un lugar para hacer ejercicio; Es un modo de vida. Hay disponible una máquina de ejercicios mixtos y un área de práctica solo para mujeres.
They have all the greatest equipment you'll find. Everything from Wi-Fi-enabled treadmills and bikes to a studio that goes into space and offers freebies is available. Florida bodybuilding gym is one of the most equipped gyms in Sharjah. The master coaches at this gym are reaching new heights with their improved methods, working closely with members to help them achieve their goals.
Precios: 3 meses con 300 DHS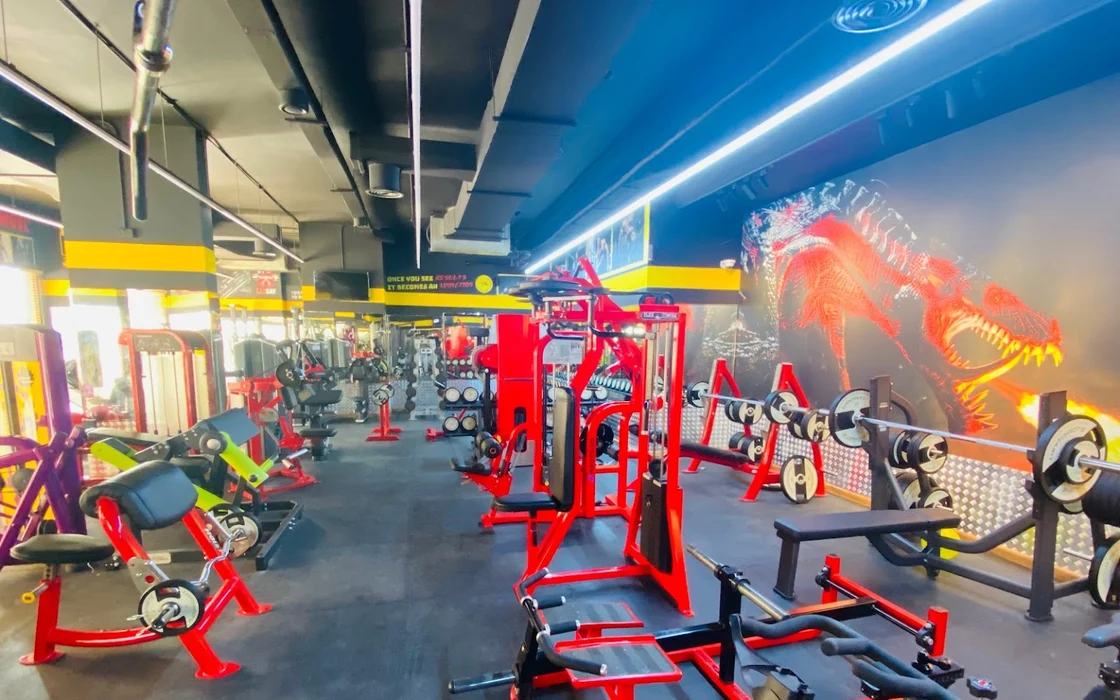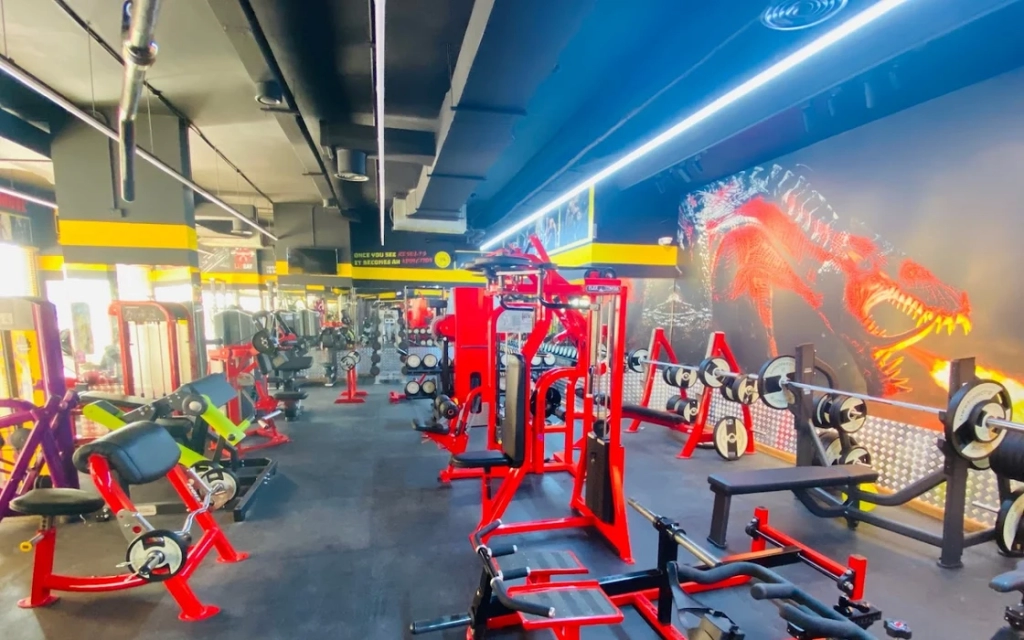 11. We Are Fitness; the Oldest Gym in Sharjah
We Are Fitness tiene tres ubicaciones, todas las cuales tienen una amplia variedad de servicios deportivos y de acondicionamiento físico.
Sky 24 Sports & Leisure Club fue lanzado en 2003 por el Dr. Sheikh Sultan bin Mohammed Al Qasimi. "We Are Fitness" se ha convertido en uno de los gimnasios más populares de Sharjah gracias a la incorporación de Emirates Sail Health & Fitness Club y Sarh al Emarat. El club de salud y fitness. Las mejores instalaciones han servido a los clientes durante más de una década y los han ayudado a lograr sus objetivos de acondicionamiento físico y dieta.
Personal training, dietary counseling, swimming, karate, aerobics courses, and water-based spa amenities like steam baths, saunas, and jacuzzis are all available in the "We Are Fitness" gym. It has a good level in the list of the best gyms in Sharjah.
Precios: 200 AED+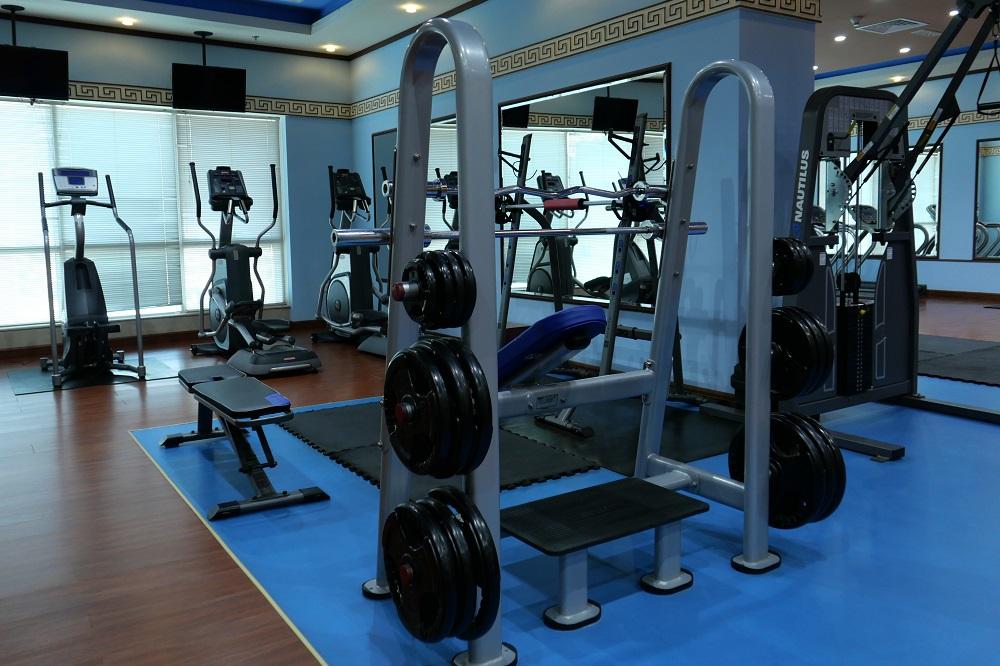 12. The Most Famous Boxing Gym in Sharjah; Toronto Star Body Building
Using their improved guidance, the master coaches at this gym are reaching new heights, helping people achieve their goals more effectively than ever before! The gym includes top-notch equipment and knowledgeable instructors. It's one of Sharjah's most popular boxing gyms.
Several customers have noted that this gym has good air quality, many well-organized employees, and reasonable prices. It is one of the budget-friendly gyms in Sharjah. They provide students from all across the nation with transportation to get them to their destination.
Precios: 600 AED arriba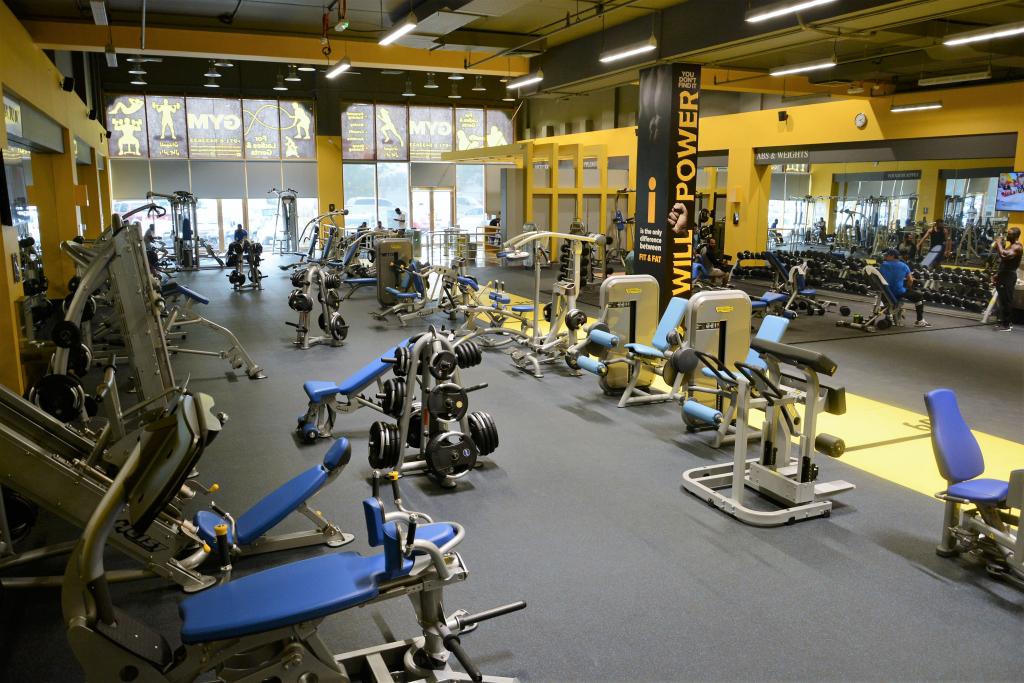 13. Ghrob Fitness, one of the greatest gyms in Sharjah
Customers have noted that Ghrob Fitness has good air, a well-trained staff, and reasonable prices. All of the newest and greatest equipment is available in the gym, including cardio, to help you get in shape. It is one of the great and most reasonable gyms in Sharjah.
Su primer enfoque es el bienestar y la seguridad de cada uno de sus estudiantes.
Precios: 500 AED arriba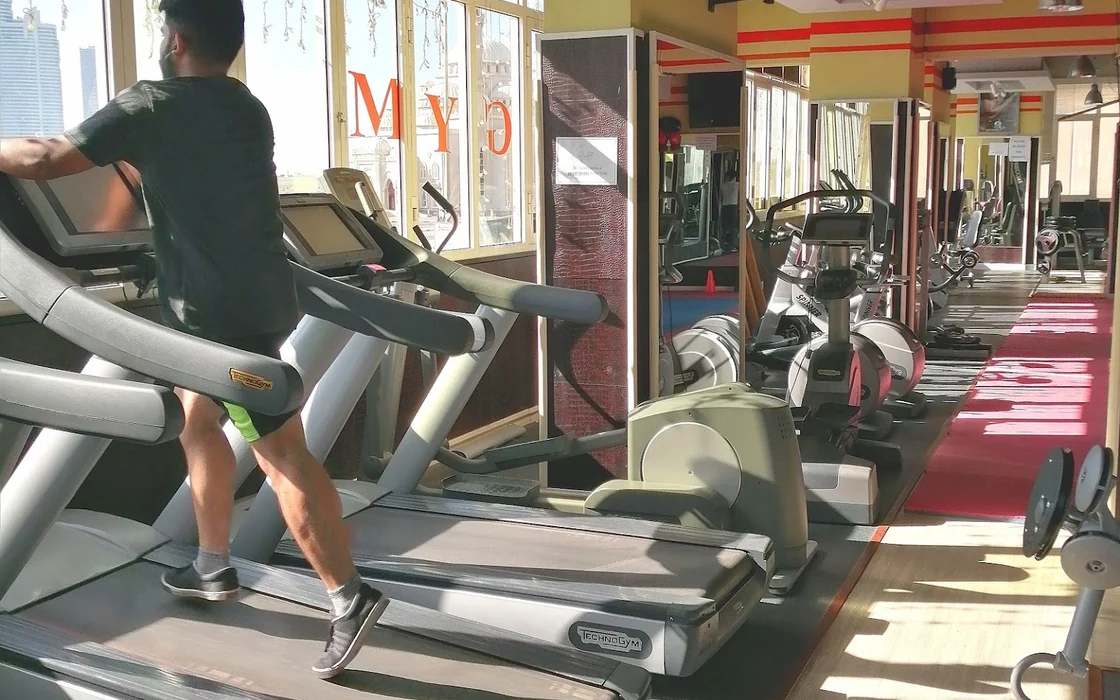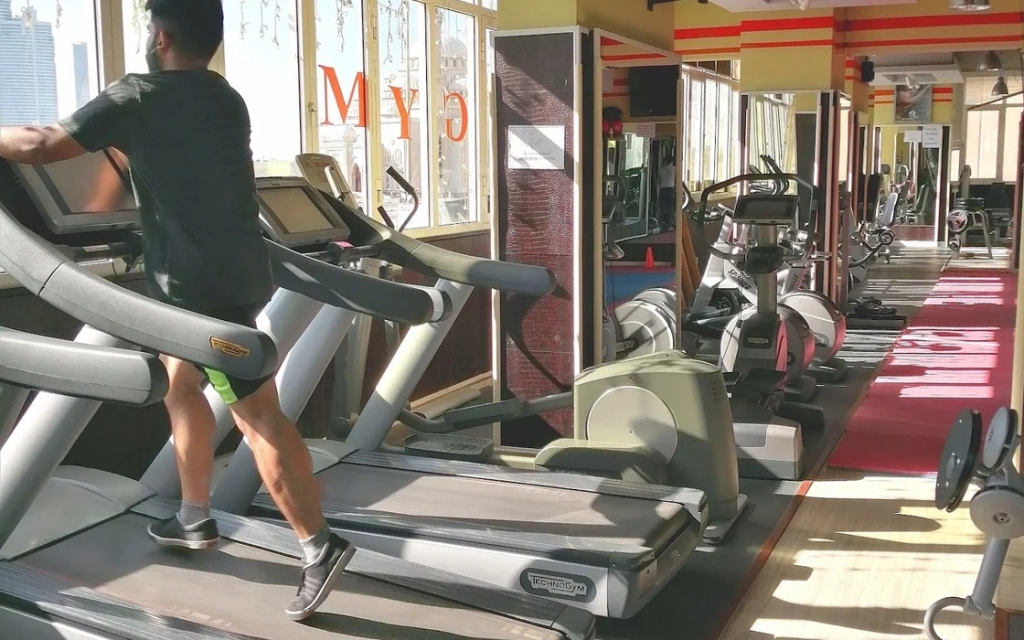 14. Best Gym in Sharjah for Ladies; Energy Body Building;
Located in Sharjah, UAE, Energy Body Building is a women-only gym. Whether your goal is to improve your physical appearance or treat a medical issue, you will be provided with a program tailored to your specific requirements. So it would be an excellent gym in Sharjah for women.
Las mujeres también pueden inscribirse en sesiones de aeróbic y yoga en el gimnasio Energy Body Building en Sharjah.
Precios: Desde AED 125 arriba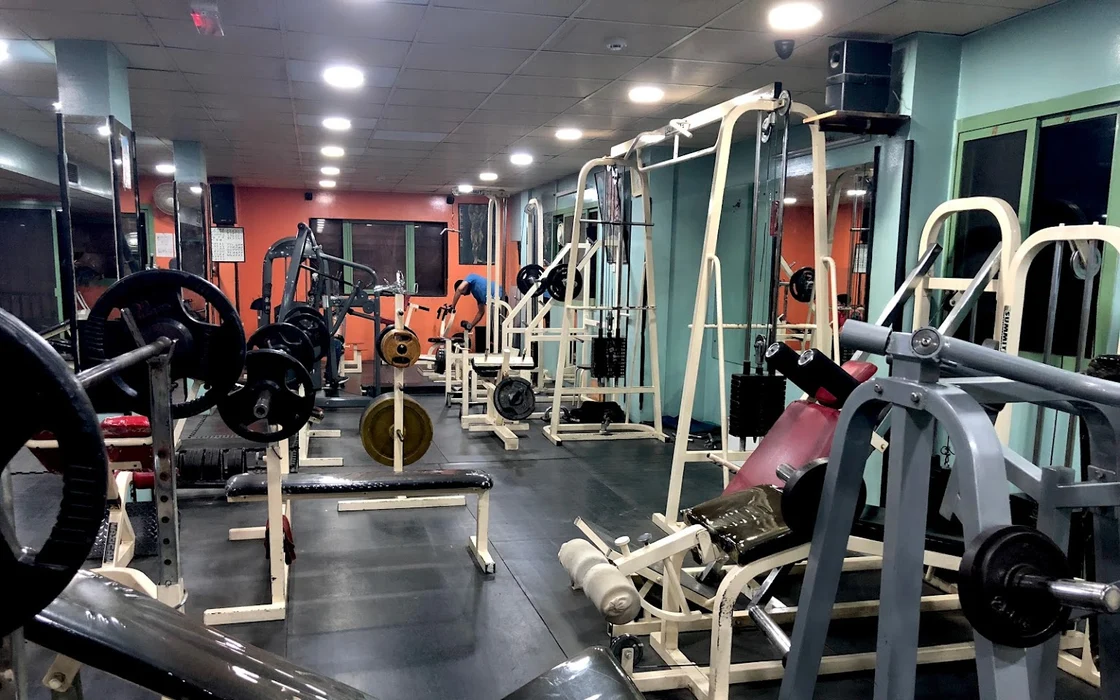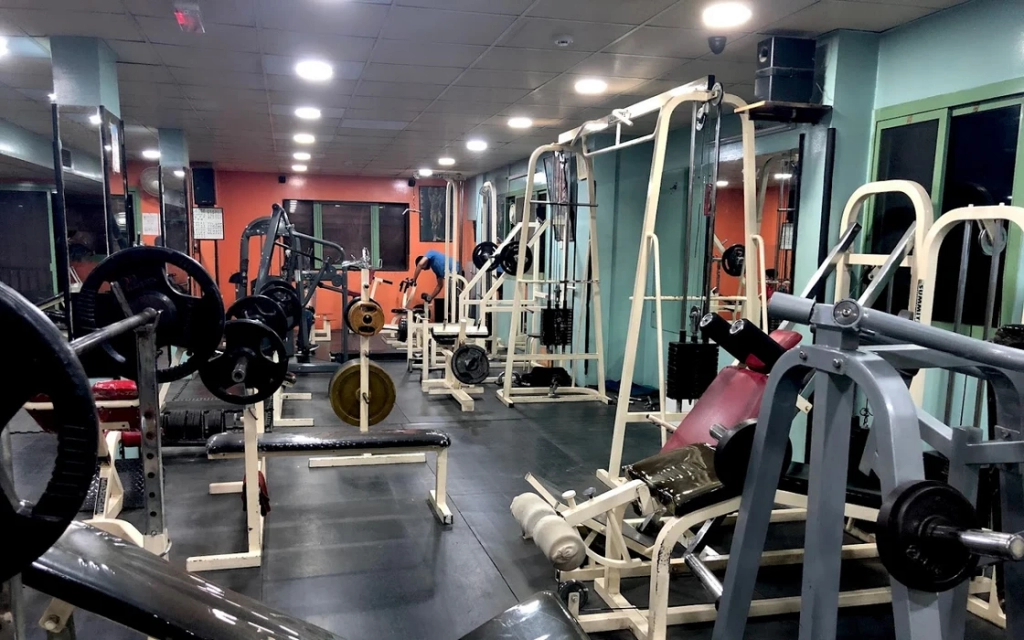 15. Al Reem Fitness; A Gym in Sharjah With a Dynamic Environment
A variety of users recommend this fitness center due to its clean air and a large number of well-organized employees. The fitness center is stocked with cutting-edge and contemporary pieces of exercise equipment. It has a good position in the list of the best gyms in Dubai.
With the help of expert instructors, everyone should attend a gym and learn how to work out at a level that best matches their body type. So you give the best plan for your body and it helps to get good results sooner.
Similarly, their friendly staff always greets guests with a smile. They have a knack for conjuring up an atmosphere of mingling via their music. There is always something exciting going on, whether it's a party, a health and fitness event, a children's program, ping-pong or pool tournament, or any other activity.
Precios: desde 260 AED
16. Premier Fitness Gym, another best gym in Sharjah
Con cuatro ubicaciones en la ciudad, sirve como un recordatorio de la mayor comunidad de fitness para mujeres de la ciudad, ubicada justo al lado de una piscina. Las sesiones adicionales incluyen yoga, cardio, apilamiento de cargas y otras. Puede encontrar las mejores clases de fitness y entrenadores de bienestar tanto para hombres como para mujeres en este gimnasio.
According to customers, this gym provides clean air and reasonable prices. The gym has sophisticated cardio equipment. It is one of the most equipped and affordable gyms in Sharjah.
Precios: de $21
17. Faouzi's Gym, a great and new gym in Sharjah
El gimnasio de Faouzi en Al Majaz, Sharjah, es otro gimnasio de renombre en el área. Los entrenadores calificados del gimnasio están ansiosos por poner su experiencia a trabajar en beneficio de su clientela.
The cheap costs, friendly personnel, and extensive selection of services and amenities make this a unique hangout suitable gym for everyone in Sharjah. It has a wide range of programs for both men and women and is suitable for both sexes. You feel so relaxed and do exercise here.
Además, este gimnasio está en la mejor ubicación donde puedes visitar otras atracciones cercanas. Por ejemplo, puedes saber todo sobre el parque del desierto de Sharjah y disfrute visitando la vida silvestre después de terminar su entrenamiento.
Precios: de $ 15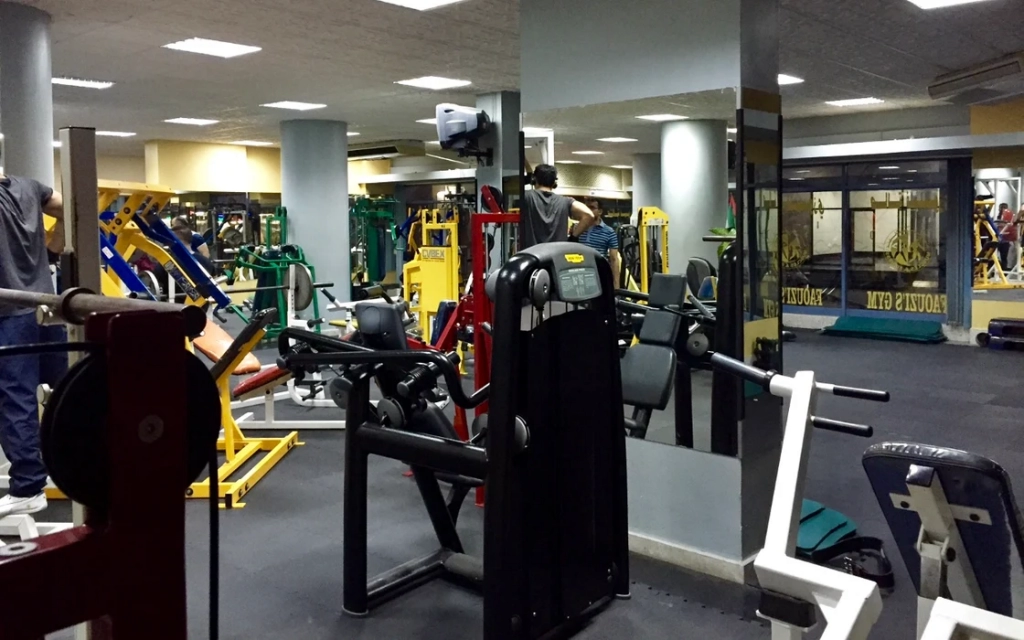 18. Al Kawasir Body Building Gym; The Money-saving Gym in Sharjah
The Al Kawasir Body Building gym provides everything you need for good exercise, whether your aim is to grow muscles, reduce weight, or enhance your overall health. So it is one of the greatest gyms in Sharjah.
Los entrenadores certificados del gimnasio ofrecen varios programas, que incluyen trabajo en los músculos centrales, ejercicios aeróbicos, pérdida de peso y entrenamiento físico.
Al Kawasir is a fantastic option if you're searching for a reasonably priced gym with a nice location, amenities, and customer service in Sharjah.
Precios: desde $17 al mes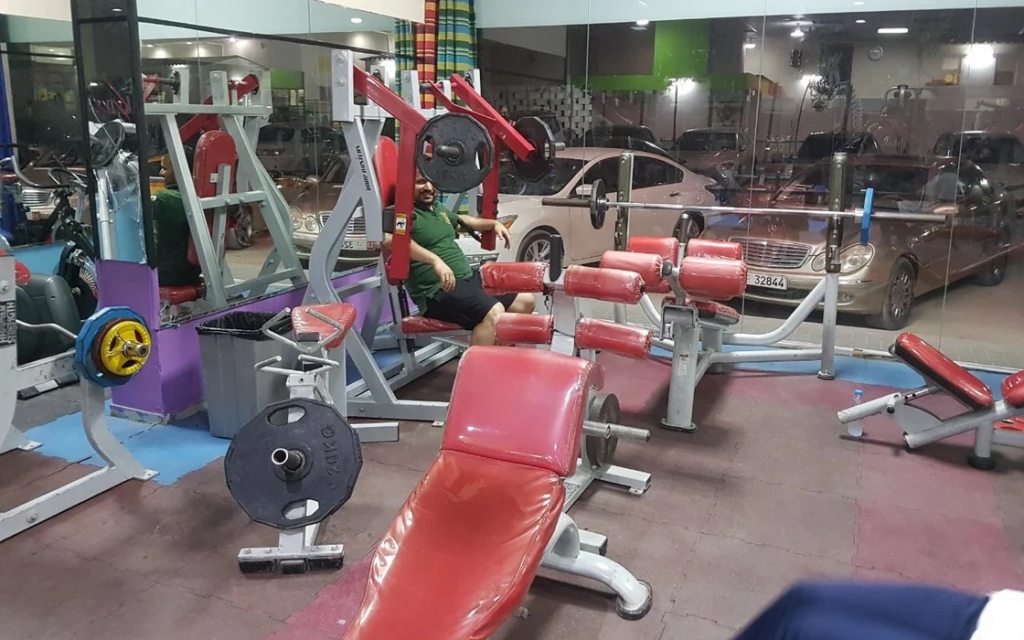 19. Qemat Al Tamayoz Bodybuilding, an excellent and new gym in Sharjah
Qemat Al Tamayoz Bodybuilding is a renowned gym in Al Majaz, Sharjah. There are separate facilities for men and women here. So women would be relaxed and comfortable in this gym in Sharjah.
Las instalaciones incluyen una sala de ejercicios aeróbicos y cardiovasculares y un gimnasio totalmente equipado con lo último en equipos de entrenamiento. Los miembros del gimnasio pueden usar entrenamientos personalizados diseñados por el personal de la instalación de entrenadores físicos certificados.
Precio: 125 AED 3 Meses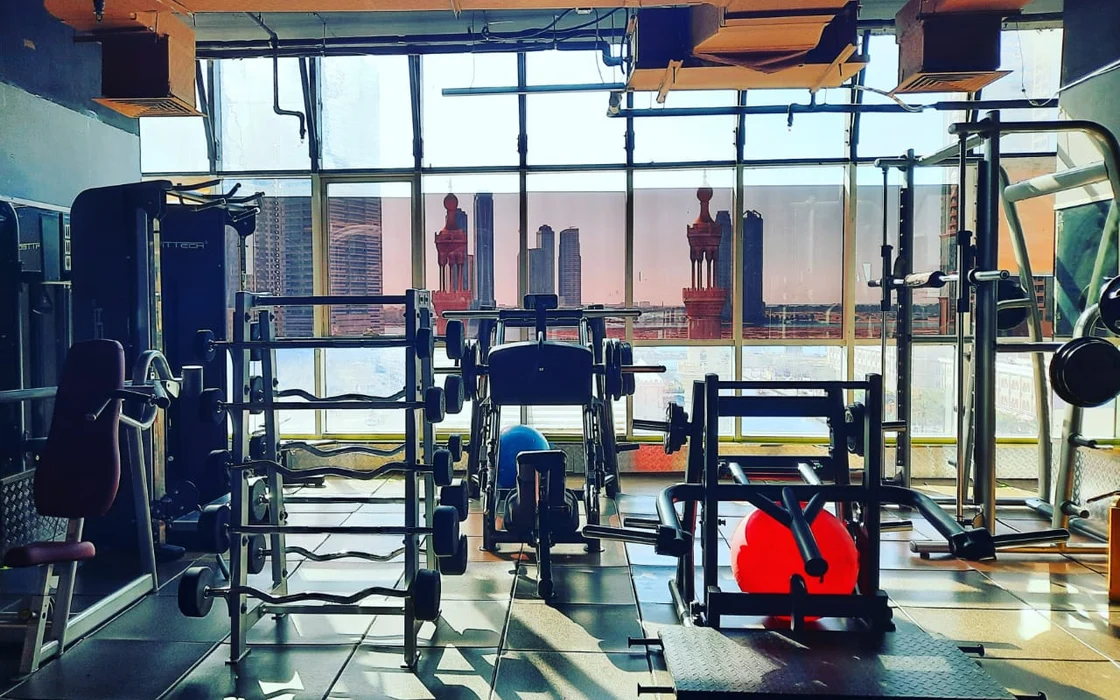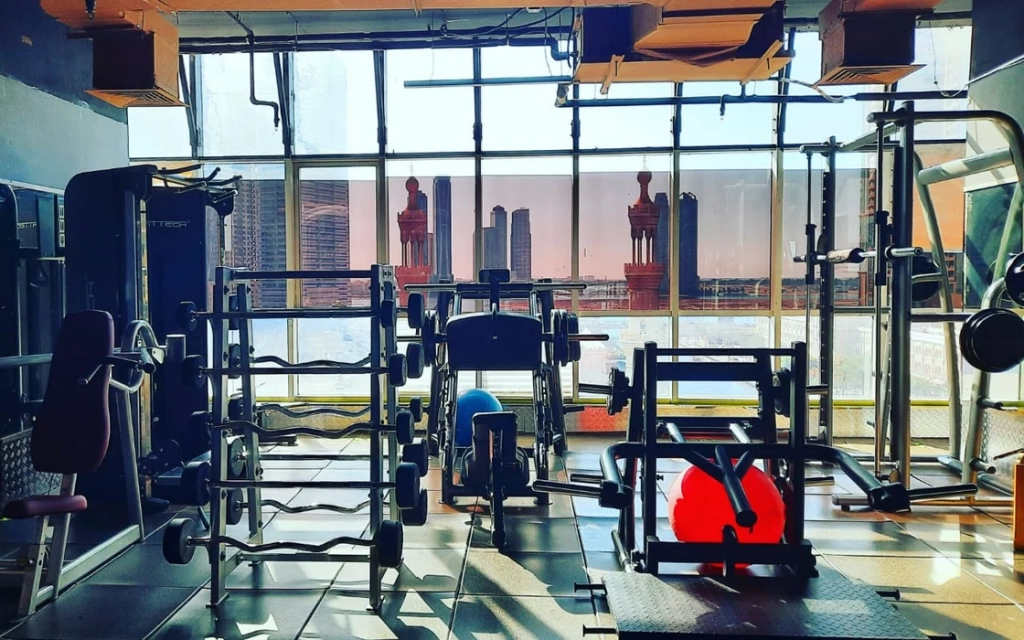 Preguntas frecuentes Acerca de los mejores gimnasios en Sharjah
Ahora que sabes todo sobre los gimnasios en Sharjah, es hora de repasar todas las preguntas que se te hayan pasado por la cabeza.
¿Debo evitar ir a los gimnasios de Sharjah durante la pandemia?
Muchos gimnasios en Sharjah han proporcionado a los huéspedes toallitas desinfectantes, toallas y desinfectantes. Por este motivo, varios recintos han restringido el número de personas que pueden alojarse en su interior en un momento dado. Todos los gimnasios de la ciudad deben cumplir con estrictas medidas de limpieza y desinfección recomendadas por el gobierno y los expertos.
¿Algún gimnasio ofrece una carrera de prueba en Sharjah?
Los días de prueba están disponibles en varios gimnasios de Sharjah, para que pueda familiarizarse con las comodidades del centro. Conviértase en miembro, use el equipo más nuevo y obtenga orientación de expertos en salud y estado físico.
¿Cuáles son mis opciones de acondicionamiento físico en Sharjah si no puedo inscribirme en un gimnasio?
¿A quién no le gusta la sensación de estar en las mejores condiciones físicas? Teniendo esto en cuenta, las oportunidades adicionales para que los residentes de Sharjah mantengan un estilo de vida saludable incluyen los fantásticos apartamentos en alquiler en Sharjah que vienen equipados con gimnasios. Los pisos de alquiler más nuevos de Sharjah a menudo tienen servicios como gimnasios y piscinas para sus ocupantes.
¿Cuáles son los mejores gimnasios en los otros Emiratos?
Otros emiratos en los Emiratos Árabes Unidos ofrecen gimnasios de clase mundial. Los reconocidos gimnasios de Abu Dabi atienden a un número significativo de personas, orientándolas hacia un enfoque más holístico de la salud y el bienestar.
Además, hay varios propiedades en venta en Dubai a poca distancia de tu gimnasio.
Para aquellos que quieren mantenerse en forma, los mejores gimnasios de Fujairah ofrecen el mismo nivel de servicio que los gimnasios de las ciudades más grandes. Las ofertas de paquetes también están disponibles en Ajman.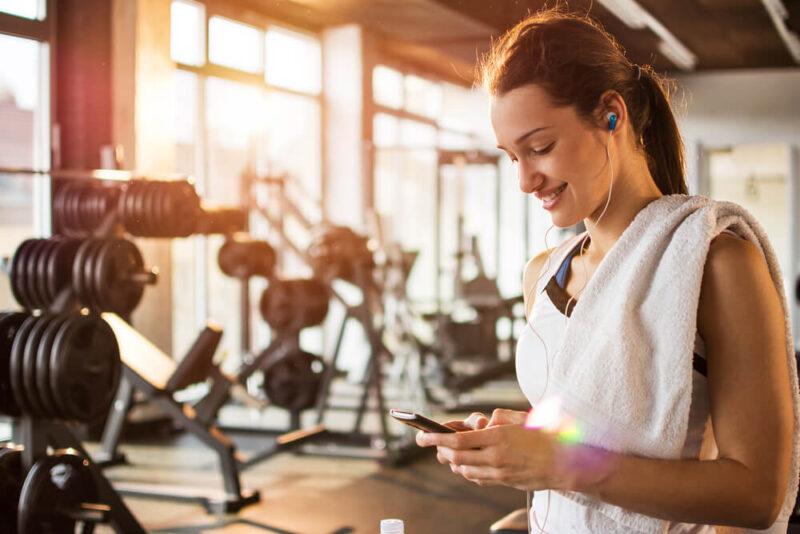 ¿Dónde está el mejor gimnasio en Sharjah?
Un estilo de vida saludable es fundamental, y acudir al gimnasio adecuado puede ayudarte a conseguirlo. No te arrepentirás si eliges uno de estos mejores gimnasios en Sharjah.
Si no lo sabía, Sharjah es uno de los mejores lugares de los Emiratos Árabes Unidos para invertir en bienes raíces. Por supuesto, si está buscando los mejores gimnasios en Sharjah, primero también deberá vivir en Sharjah. Ahí es donde Compañía inmobiliaria Al-Khail viene para ayudarlo a elegir la propiedad perfecta para comprar en los Emiratos Árabes Unidos.