For Sale
New Project
Hot Offer
Damac Bay 2 by Cavalli Apartments
34RW+95R - King Salman Bin Abdulaziz Al Saud St - Dubai International Marine Club - Dubai - United Arab Emirates
Description
Damac Bay 2 by Cavalli Apartments at Dubai Harbour
Damac Bay 2 by Cavalli Apartments at Dubai Harbour are perfect flats in Dubai blending luxury urban living with bliss of waterfront living in Dubai. As a resident of these apartments, you will have access to the beach and a large number of luxurious facilities. Owing to the unique location, amazing views also await for you in your home. If you are interested to gain more info over these homes in Dubai, you can read the rest of the article…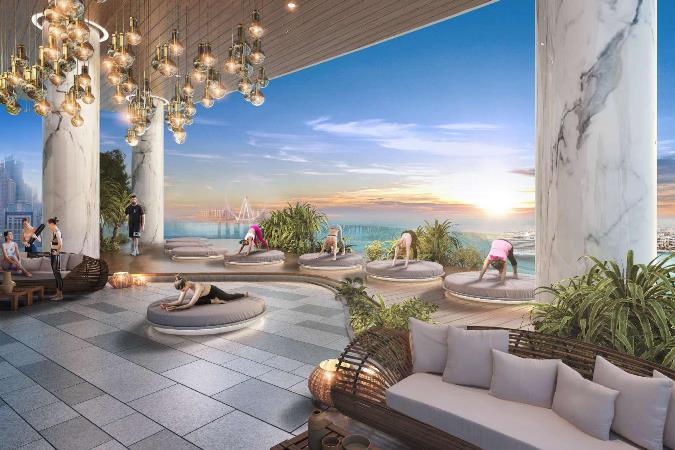 Key Features of Damac Bay 2 by Cavalli Apartments in Dubai
Damac Bay 2 by Cavalli Apartments are branded properties for sale in Dubai, boasting excellent features. Here are key features of these flats in Dubai that you should be aware of:
A 49-storey tower
Flats for sale in Dubai branded by Cavalli
Offering 1BR, 2BR & 3BR luxury units
Boasting a popular address close to Palm Jumeirah
Offering the same distance to Dubai airports
Offering an infinity pool on 43rd level
Offering direct access to the beach
Coming with flexible instalments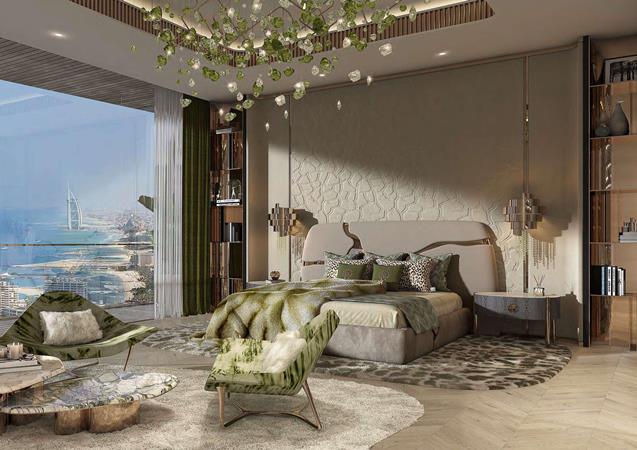 Unique Address of Damac Bay 2 by Cavalli Apartments in Dubai Harbour!
The Damac Bay 2 by Cavalli Apartments boast a unique location in Dubai Harbour, being a part of popular Dubai Marina development. Dubai Harbour offers the perfect blend of luxury and waterfront pleasure. It is a place in which incredible views catch the eye, and a lot of luxury facilities are available. These facilities include entertainment, shopping, dining and a lot more. The connectivity of Dubai Marina apartments is also what attracts home buyers to this area. Below are some of nearby places to these Damac Bay 2 by Cavalli Apartments:
10 mins to Dubai Marina
20 mins to Downtown Dubai
30 mins to Dubai airports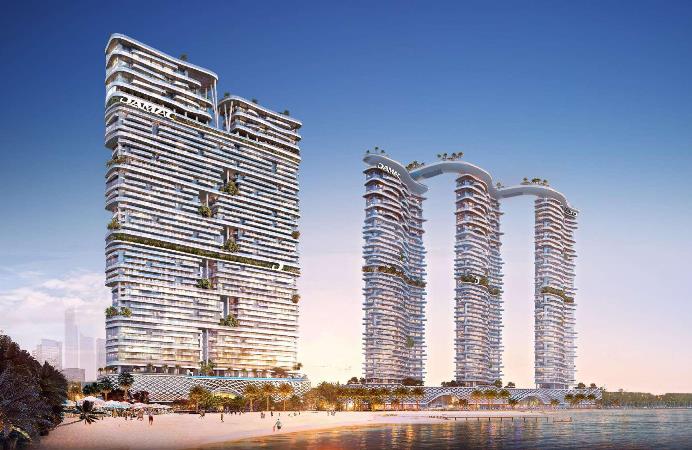 Amenities of Damac Bay 2 by Cavalli Apartments
Damac Bay 2 by Cavalli Apartments will be your luxury haven with a large number of ultra-luxurious amenities that include:
Infinity pool
Floating relaxation pods & glamping tents
Hot tub boats
Hydrotherapy showers
Spa
Tropical treatment rooms
Sushi bar
Cigar lounge
VIP club
Direct access to the beach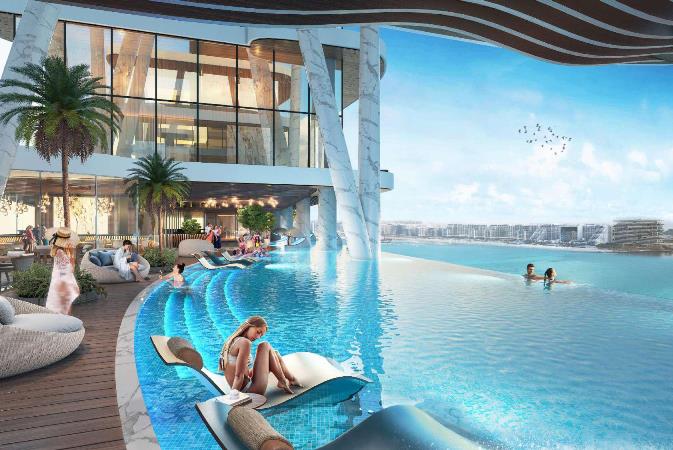 Why Alkhail.ae?
As you read, Damac Bay 2 by Cavalli Apartments at Dubai Harbour are extraordinary homes with special features. If you don't want to miss this project, contact us at Alkhail.ae. We will secure your ideal unit before it's too late. We also offer a package of consulting services that include:
Residency services
Direct property purchase from developers
FREE consultation on WhatsApp
FREE booking
Booking in 1 minute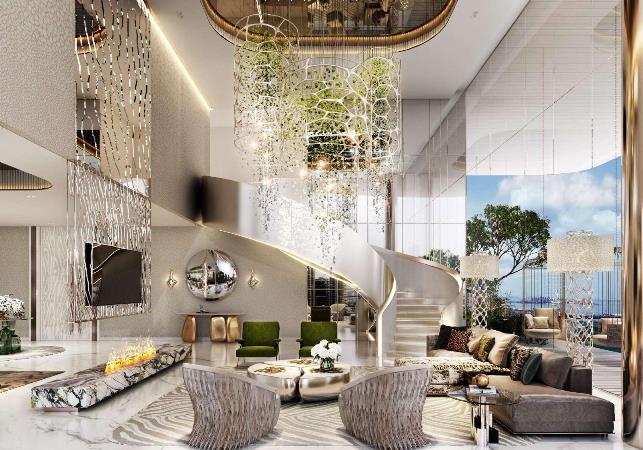 Payment Plan
| | | |
| --- | --- | --- |
| Installment | Milestone | Payment (%) |
| 1st Installment | Immediate | 24% |
| 2nd Installment | Within 3 Month(s) Of Sale Date | 4% |
| 3rd Installment | Within 6 Month(s) Of Sale Date | 4% |
| 4th Installment | Within 9 Month(s) Of Sale Date | 4% |
| 5th Installment | Within 12 Month(s) Of Sale Date | 4% |
| 6th Installment | Within 15 Month(s) Of Sale Date | 4% |
| 7th Installment | Within 18 Month(s) Of Sale Date | 4% |
| 8th Installment | Within 21 Month(s) Of Sale Date | 4% |
| 9th Installment | Within 24 Month(s) Of Sale Date | 4% |
| 10th Installment | Within 27 Month(s) Of Sale Date | 4% |
| 11th Installment | Within 30 Month(s) Of Sale Date | 4% |
| 12th Installment | Within 33 Month(s) Of Sale Date | 4% |
| 13th Installment | Within 36 Month(s) Of Sale Date | 4% |
| 14th Installment | Within 39 Month(s) Of Sale Date | 3% |
| 15th Installment | Within 42 Month(s) Of Sale Date | 3% |
| 16th Installment | Within 45 Month(s) Of Sale Date | 3% |
| 17th Installment | Within 48 Month(s) Of Sale Date | 3% |
| 18th Installment | On Completion | 20% |
City

Dubai

State/county

Dubai UAE

Area

Dubai Marina

Country

United Arab Emirates