C'est Noël, la Saint-Valentin ou l'anniversaire de votre meilleur ami, le chocolat est toujours un super cadeau. Après tout, le chocolat libère la dopamine nécessaire dans notre corps, et nous serions heureux quelle que soit la fête à laquelle nous avons participé. Si vous ne savez pas où chercher meilleurs chocolatiers à Dubaï, nous allons vous présenter ces belles et délicieuses boutiques.
Boutiques de chocolat à Dubaï pour toutes les occasions
Il y en a tellement centres commerciaux à Dubaï que la plupart des gens sont heureux d'y passer du temps et de faire du shopping. Si vous faites partie de ces personnes intéressées par un achat économique, nous vous recommandons de lire Boutiques de 1 à 10 dirhams à Dubaï article, and get to know where these shopping malls are in Dubai. Also, if you live in other cities in the UAE, we should say that there are also these types of markets For example, 1-10 dirhams shops in Sharjah.
But if you want to make a delicious purchase, be with us until the end of this article. If you are looking for Dubai's famous chocolates or want to buy beautiful chocolate boxes for gifts, do not miss this article that we have made a liste des meilleures chocolateries de Dubaï pour toi.
1. Laderach Chocolatier, one of the best chocolate shops in Dubai
Dubai is familiar with excellent Swiss handmade chocolates which is a popular chocolate shop in Dubai. It was in September last year that Dubai Mall introduced this great chocolate shop. It has fourth branches, you can find it in Mall of Emirates and Nakheel Mall too. They create a remarkable quality for their chocolates and use the best and most delicious ingredients to make chocolates.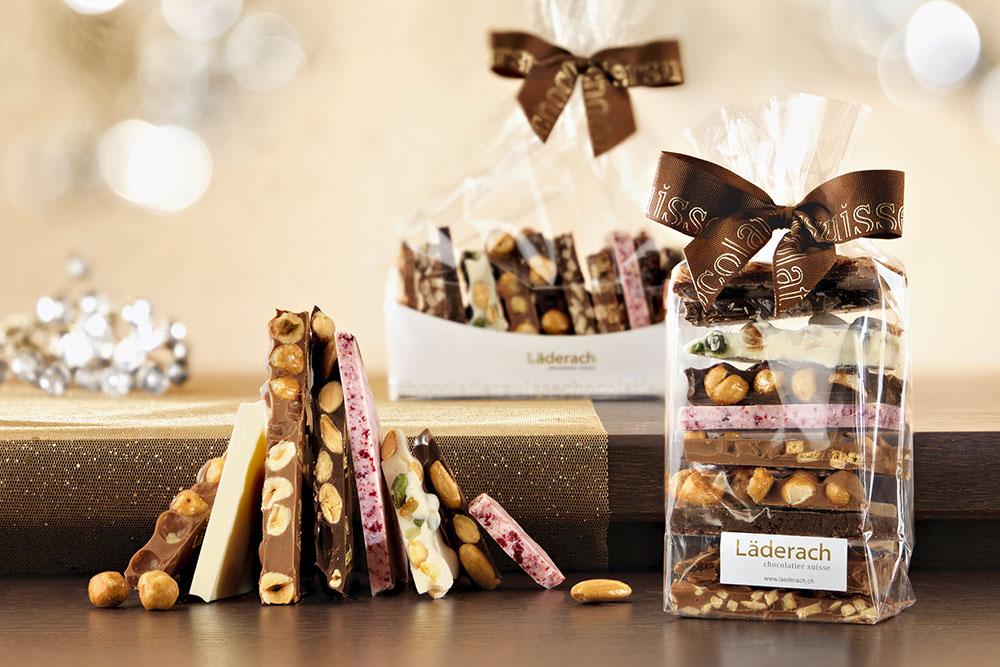 2. Al Nassma, one of Dubai's famous chocolate names
They are the only company that specializes in making their chocolates with camel milk and it is one of the best Dubai chocolate brands. Along with its unique taste, you can take advantage of the excellent features of camel milk such as more vitamin C, less fat, less lactose, and low sugar content. Of course, it's a little bit of a favor to know the great taste of Al Nassma chocolates just because of the use of camel milk. You could buy from a variety of bars with different flavours such as cardamom, cumin, and caramel. It's worth noting that their camel-shaped truffle would be a great gift. This brand of chocolates is available in souvenir shops around Dubai including those in the Dubai parks and resorts.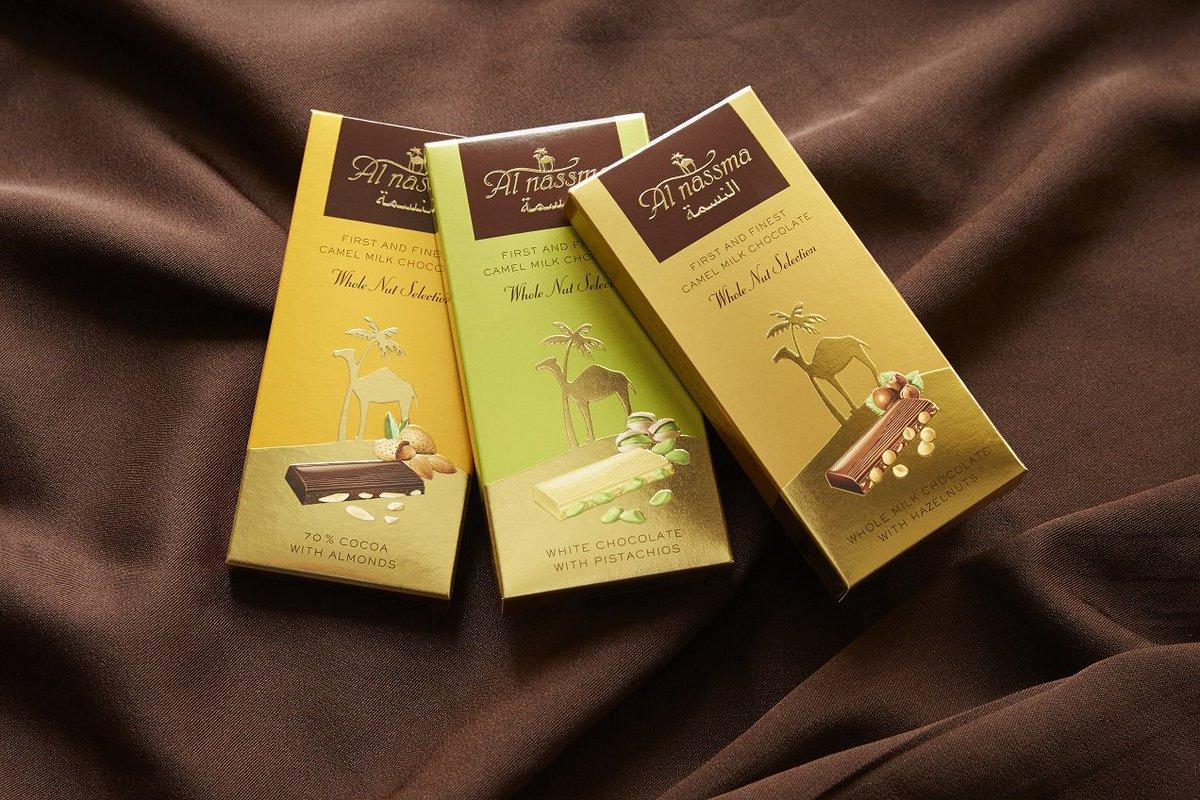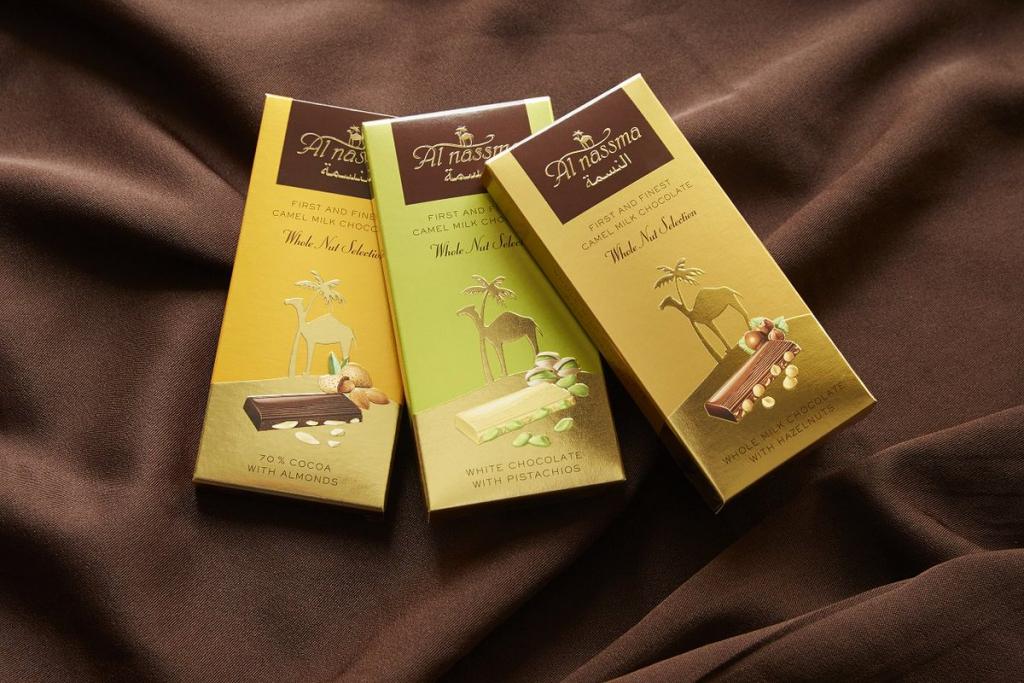 3. Patchi, a perfect chocolate shop in the UAE
Patchi possède 12 succursales à Dubaï. C'est une marque libanaise et c'est l'une des chocolateries les plus célèbres de Dubaï. Patchi est bien connu pour son bon goût et son emballage incroyable. À côté de la chocolaterie Patchi du Dubai Mall, vous pouvez la trouver quelque part comme Mall of Emirates, Mirdif City Center, Burjuman Center, La ville des festivals de Dubaï Mall, and Mercato Mall.
Its other locations are Wafi Mall, Atlantis Boutique, and City Center Me'aisem.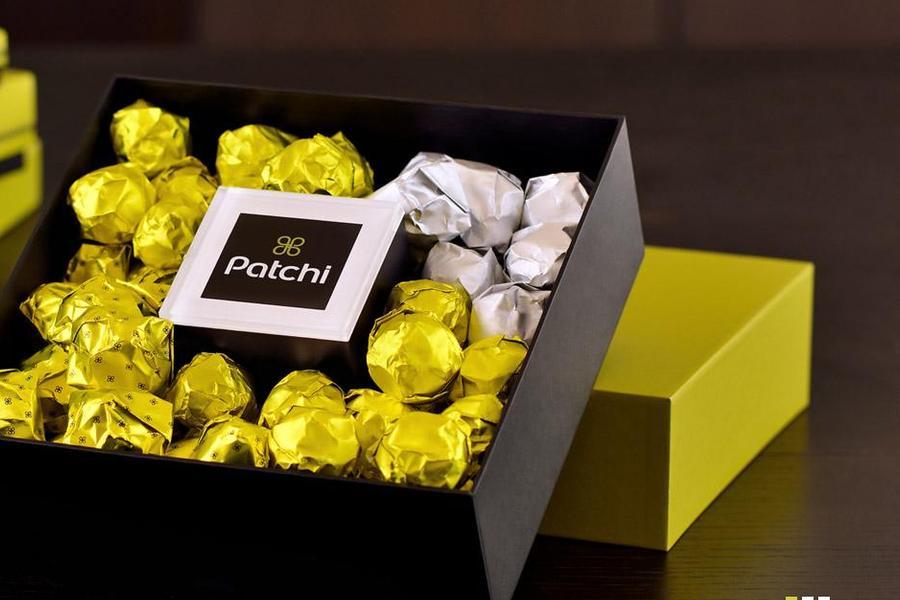 4. Chocolala, one of the best chocolate shops in Dubai
Il y a plusieurs pâtisseries à Dubaï that have excellent chocolate cakes, but some people prefer to eat only the chocolate, not with cake or biscuits. One of the most famous entries for chocolate shops in Dubai is Chocolala which has two branches in Dubai. One of them is in Al Barsha and the other is in Etihad Mall. When you enter this store, you find yourself in a sea of chocolate, different baskets filled with beautiful boxes of chocolate. The good news is that you can find a box of chocolate gifts for every occasion you want, such as weddings, birthdays, baby showers, anniversaries, etc. You can find anything you want at any price, from small boxes at 15 dirhams to an elegant chocolate bouquet, basket and gold plated tray at 1000 dirham.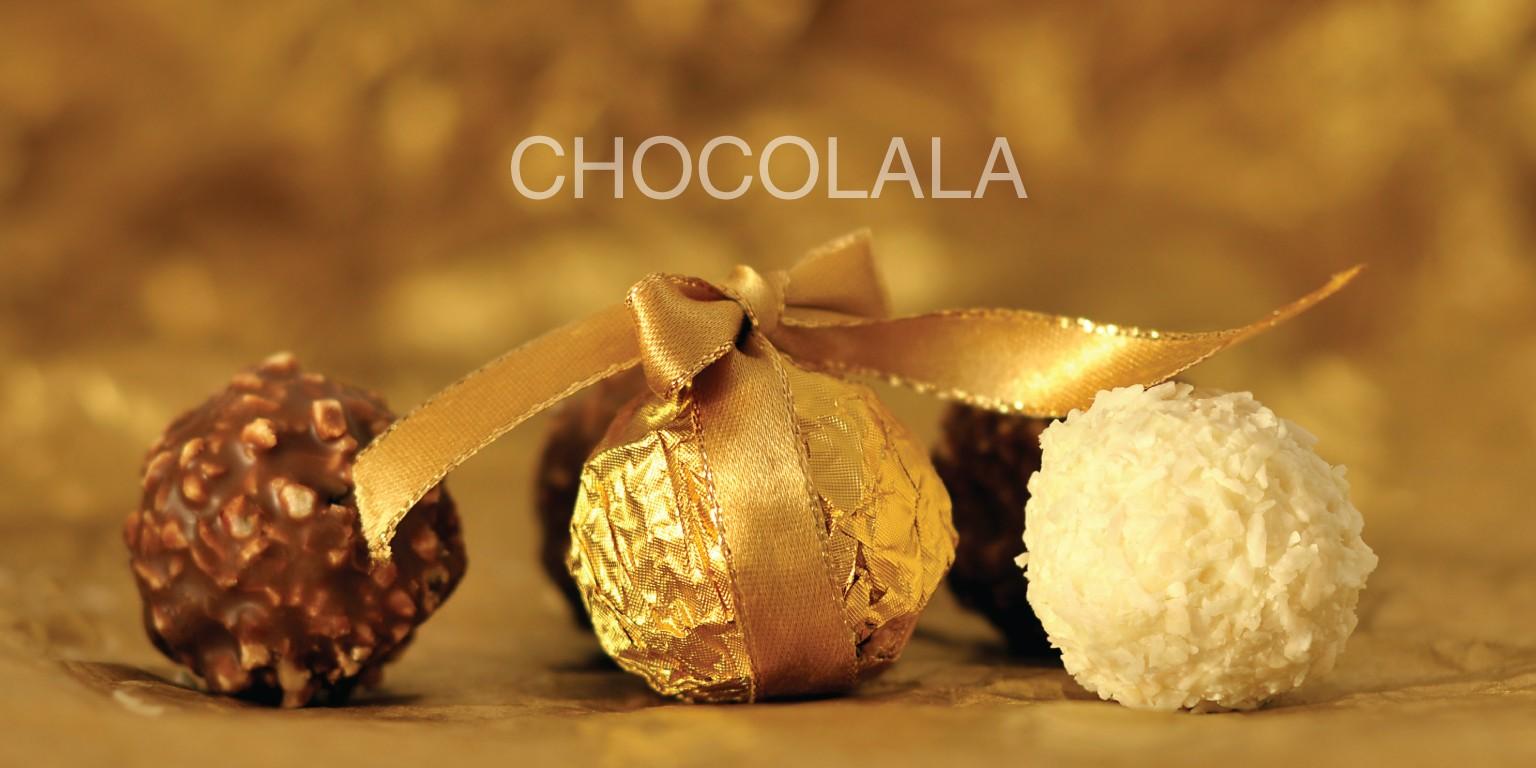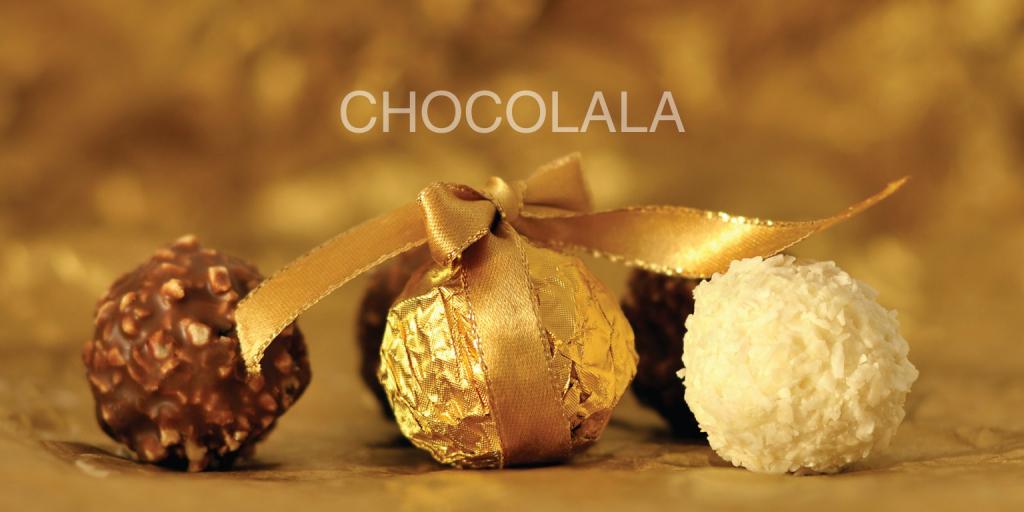 5. Forrey and Galland, one of the best chocolate companies in Dubai
The French Chocolate shop in Dubai is Forrey and Galland. All their products are handpicked, handmade, and custom packaged in the UAE so it is one of the best chocolate companies in Dubai. One of the amazing marks of this shop is how they mix French and Arabic flavours. Their masterpiece turns out to be in the taste of halwa and saffron. We suggest you try their Rose petal chocolate, which is also great as a valentine's day gift. The Forrey and Galland store is in Dubai Mall.
6. Le Chocolatier, one of the best luxury chocolate in the UAE
Vous pouvez le trouver dans Tours des lacs de Jumeirah (JLT), Cluster W. Le Chocolatier has a range of products from mouth-watering chocolate to wedding favours and we have to say here is one of the best luxury chocolate shops in Dubai. This shop is for people who are looking for original, handcrafted decorations where these are gifts or fine chocolates. They can also design their product as your event theme.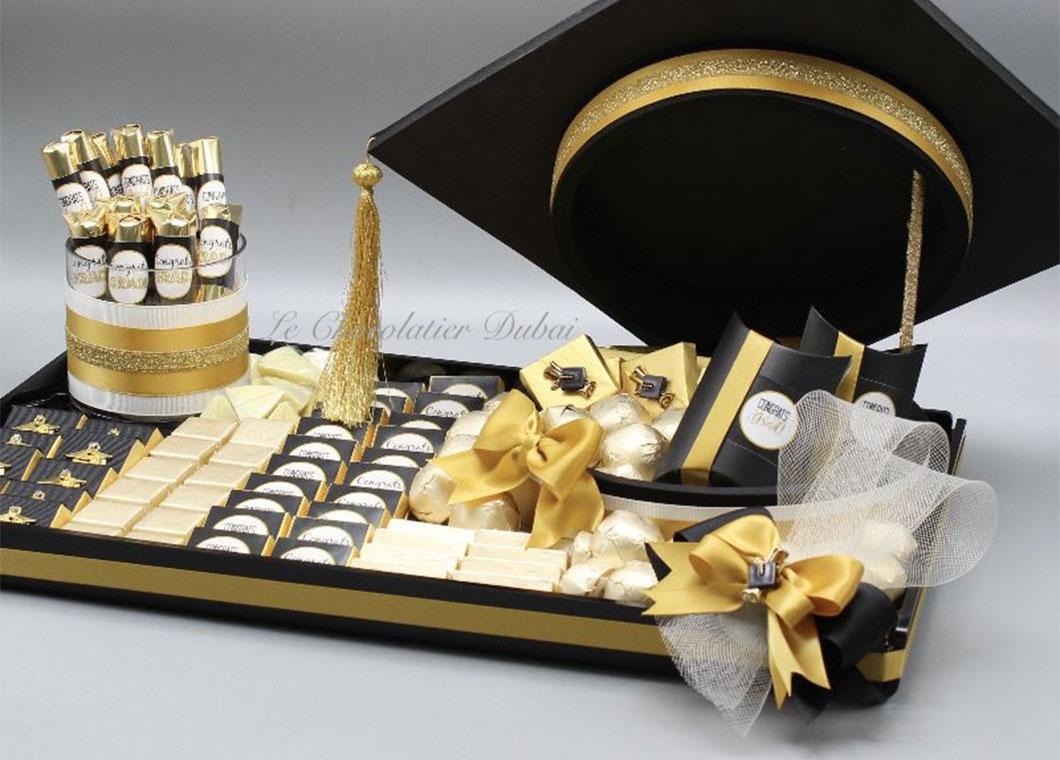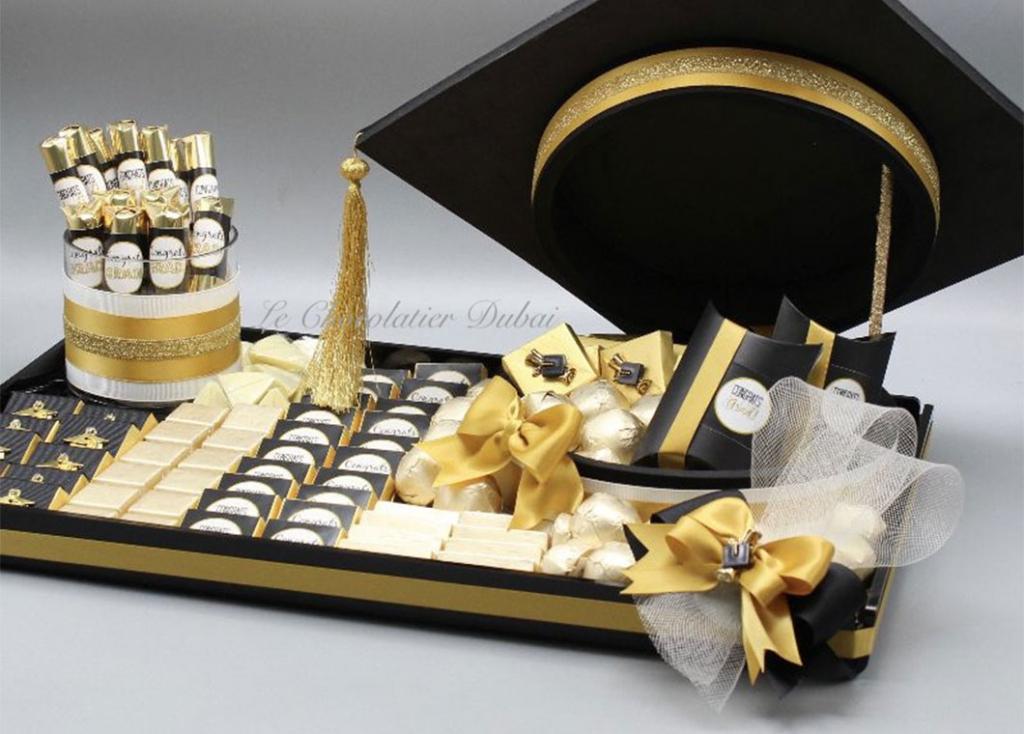 7. Le Chocola, another luxury chocolate shop in Dubai
This shop specializes in preparing great and luxury boxes of chocolate for every occasion. Le Chocola is one of the famous chocolate names in Dubai. You can buy the best boxes of chocolate to give away from here. In addition, You can buy a box of chocolate for about 1500 dirham and a basket of chocolate for about 3000 dirhams. It has three branches including Jumeirah, Al Mamzar, and Al Twar Center.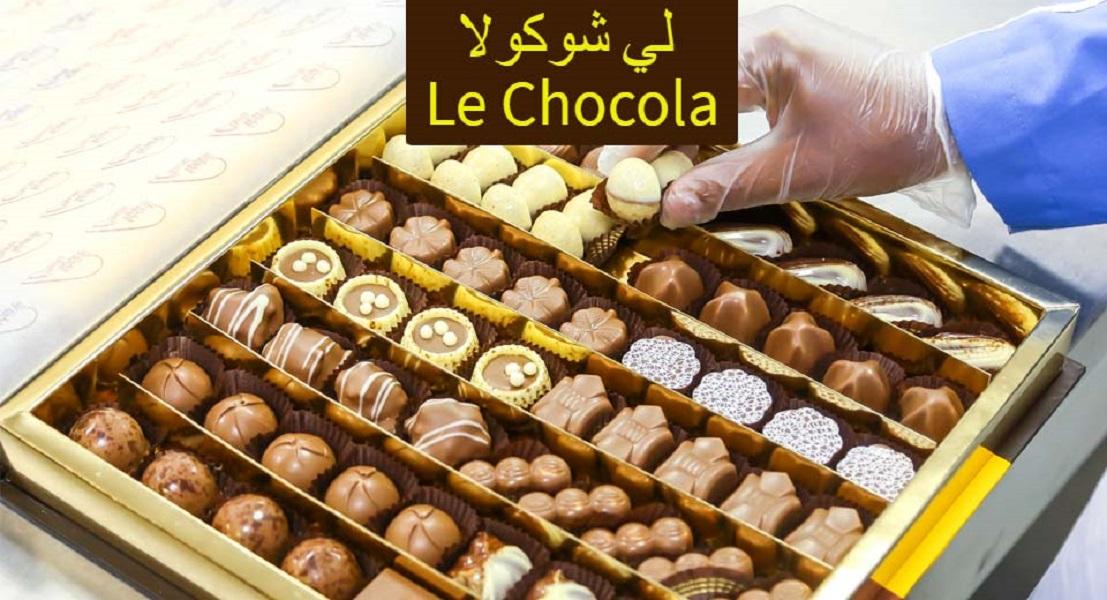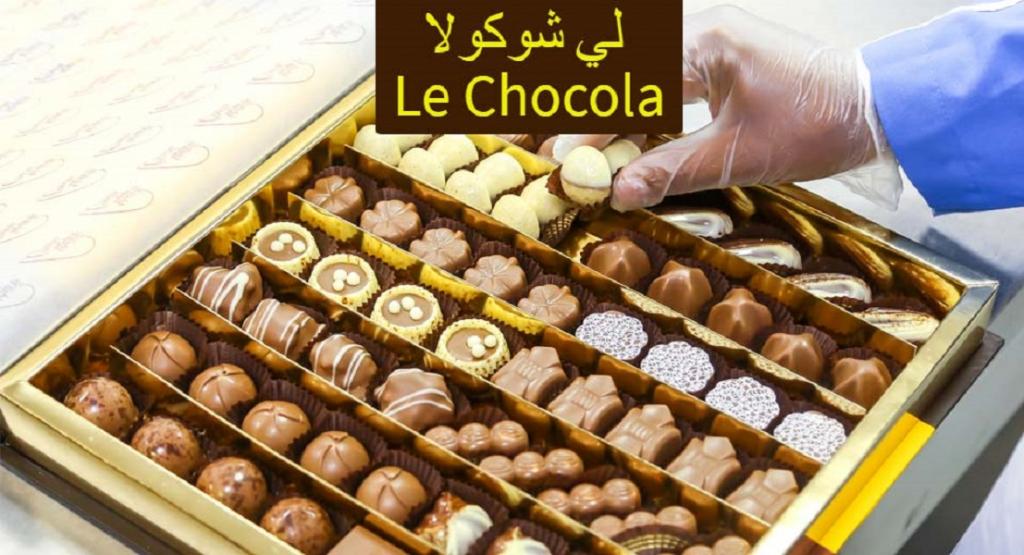 8. Godiva, one of the best chocolate brands in Dubai
It was established in 1962, and it's one of the oldest chocolate brands in Dubai. There are several branches in Dubai, including the great design Godiva café in the Mall of Emirates, Godiva Dubai Mall, City Walk, Dubai Festival City Mall, and Al Barsha. You can have a great time in this famous chocolate shop in Dubai.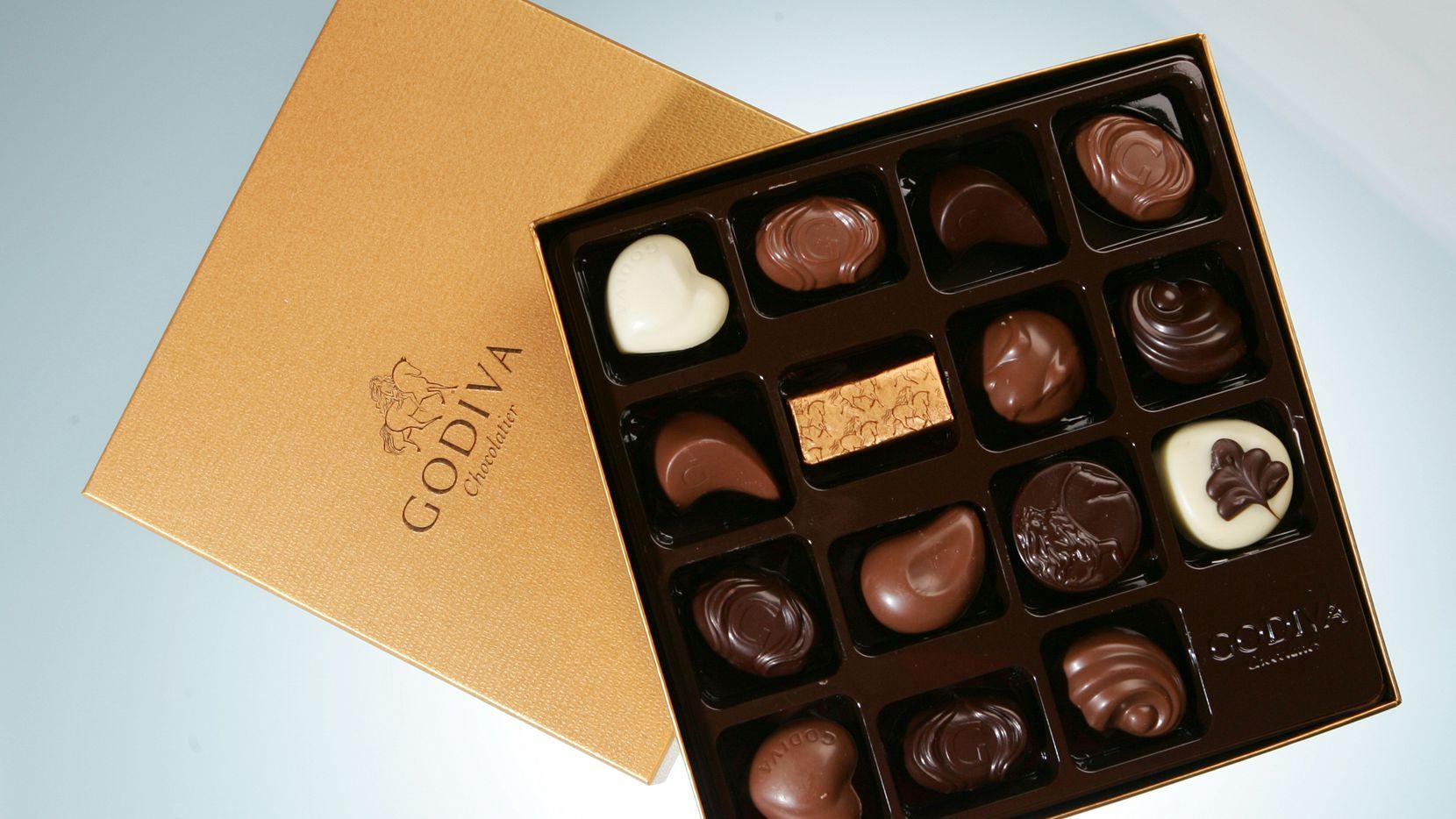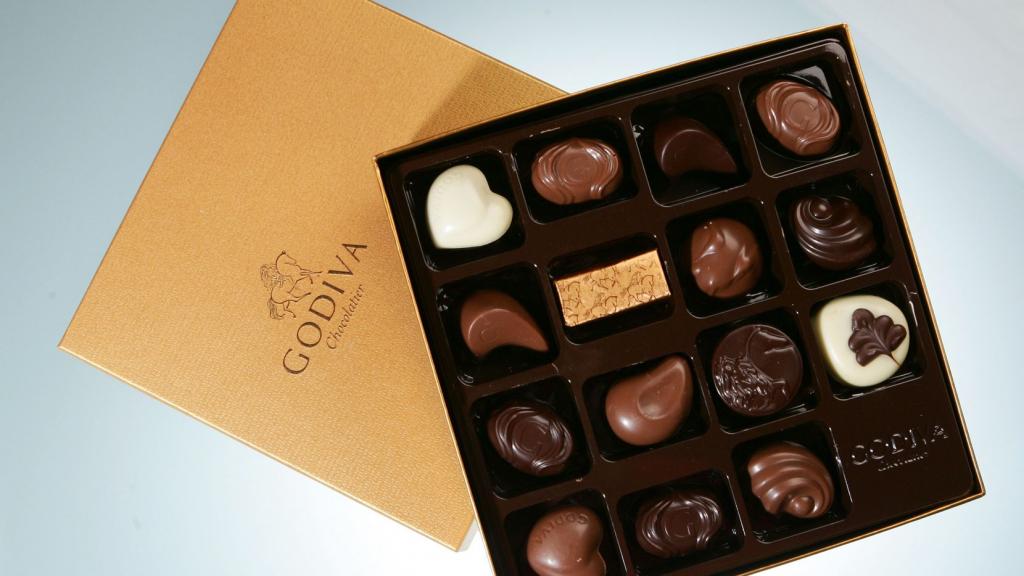 9. Boutique Le Chocolate, an excellent chocolate brand in Dubai
Cette chocolaterie a été développée par Meraas et est située à Promenade en ville. It is the only company in the Middle East that brings its chocolates from the best chocolate makers in countries such as Switzerland and France and creates an unforgettable taste for you. So it is a famous chocolate brand in Dubai.

10. Cacao Sampaka, the best place to buy chocolate in Dubai
Vous venez de vous installer dans votre appartement à Dubaï et ont été invités à une fête. Vous ne savez pas où trouver du chocolat pour vos cadeaux ? Alors restez avec nous avec cette introduction.
This Chocolate Barcelona company, Cacao Sampaka is one of the few companies that use cocoa beans in the chocolate process. For this reason, Sampaka has noticed the difference between different beans and has shown this difference to consumers. Sampaka has made a Major Cacao Origins collection, it is brought up by the world's cocoa-producing countries such as Venezuela, Grenada, and ivory Coast. Therefore, this is one of the best places to buy chocolate in Dubai. If you want to experience strange and very tasty chocolate, we suggest you try their curry chocolate truffles, or their hot chocolate while sitting in their beautiful café. It's located in Dubai Mall.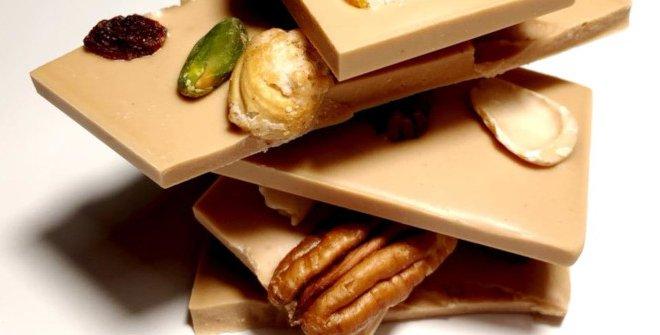 11. Chocoa, the best place to buy chocolate as a gift in Dubai
You can find the best western and eastern sweet flavors, and dried fruits covered with chocolate, such as dates and apricots. Beautiful baskets, boxes, platters, and trays filled with very tasty chocolate dishes are great for gifts. The dark chocolates combined with milk and solidified make a unique taste, as well as a variety of chocolates ready for sale. And in the end, you can't go to this store and not eat hazelnut chocolate and pralines, be sure to try. Chocoa is located in Al Barsha behind the Mall of Emirates.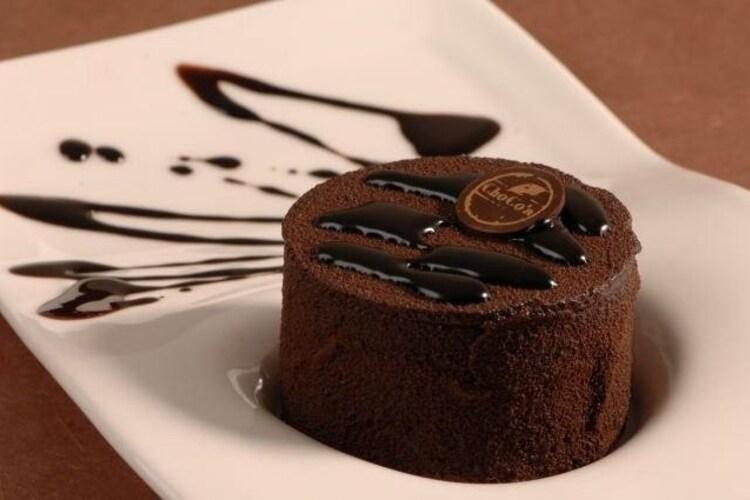 12. Ghraoui, Dubai's special chocolate shop
A Syrian chocolate company that started its work in 1805. Ghraoui Has 2 branches in Dubai, the Dubai Mall Lower Ground Level and Dubai Festival City. The company makes more than 100 chocolate models in its workshop, from dark chocolate with Turkish delight and pistachios, to its Mediterranean shells of white chocolate and praline. This brand has the famous chocolates in Dubai.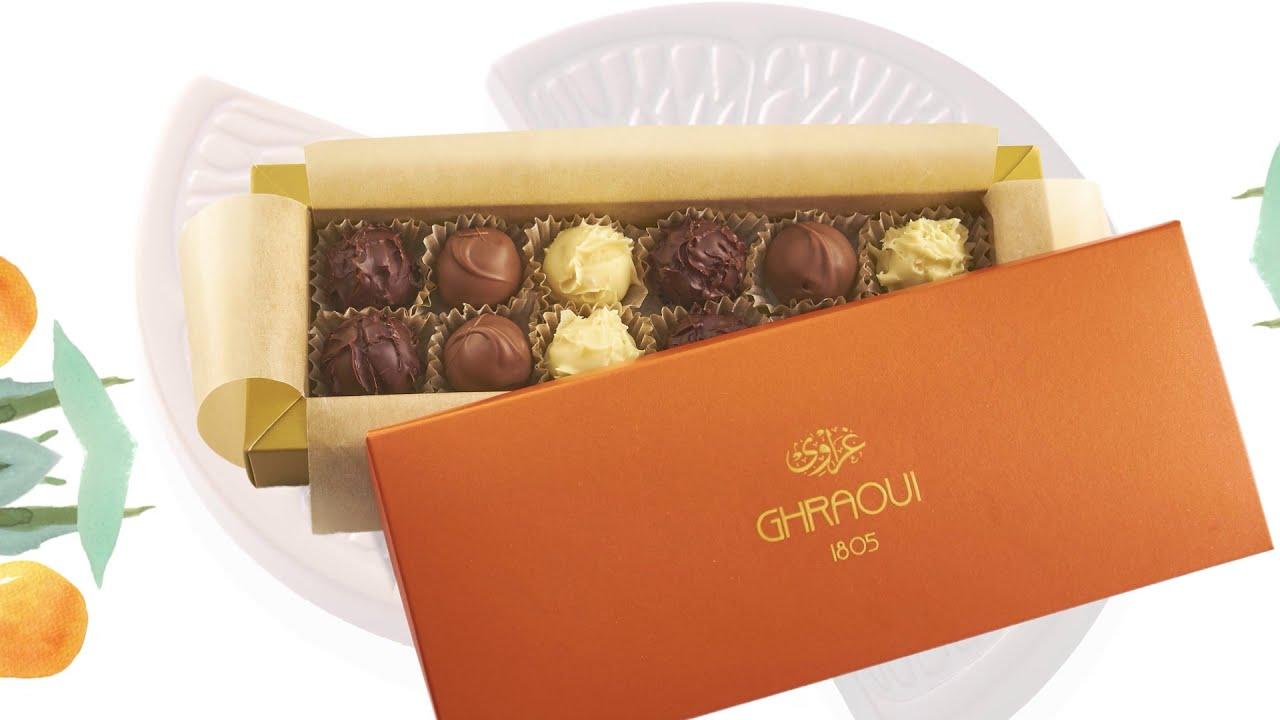 13. Galler Chocolateries, another best chocolate shop in Dubai
This shop has a wide range of delicious products such as dark and milk chocolate, creamy, smooth pates, chocolate bars, cocoa powder, butter biscuits, and ice cream. And we have to say here has the best chocolates in Dubai. You want to celebrate your anniversary wedding in your villa à Dubaï, et vous souhaitez concevoir chaque chocolat à votre nom ? Les chocolateries Galler le font pour vous. Il faut dire qu'il a 2 succursales, Mall of Emirates et Marina Mall à Dubaï.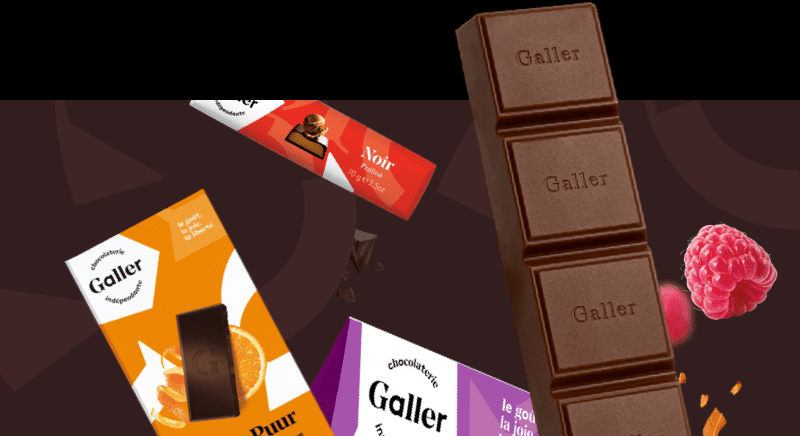 14. Hotel Chocolate, an English chocolate brand in Dubai
Make no mistake, this is an English brand. Some people think they are facing a French brand because of the brand's name. The company has 55 shops in the United Kingdom and is known for sowing cocoa on its farm. You should try iconic half-kilo giant slabs, in flavours from Mississippi mud pie to caramel, white chocolate cookies, and mouth-watering praline puddles. It is one of the great chocolate brands in the UAE. It has stated its first store in Mirdif City Center as well as branches out into Bahrain and Kuwait.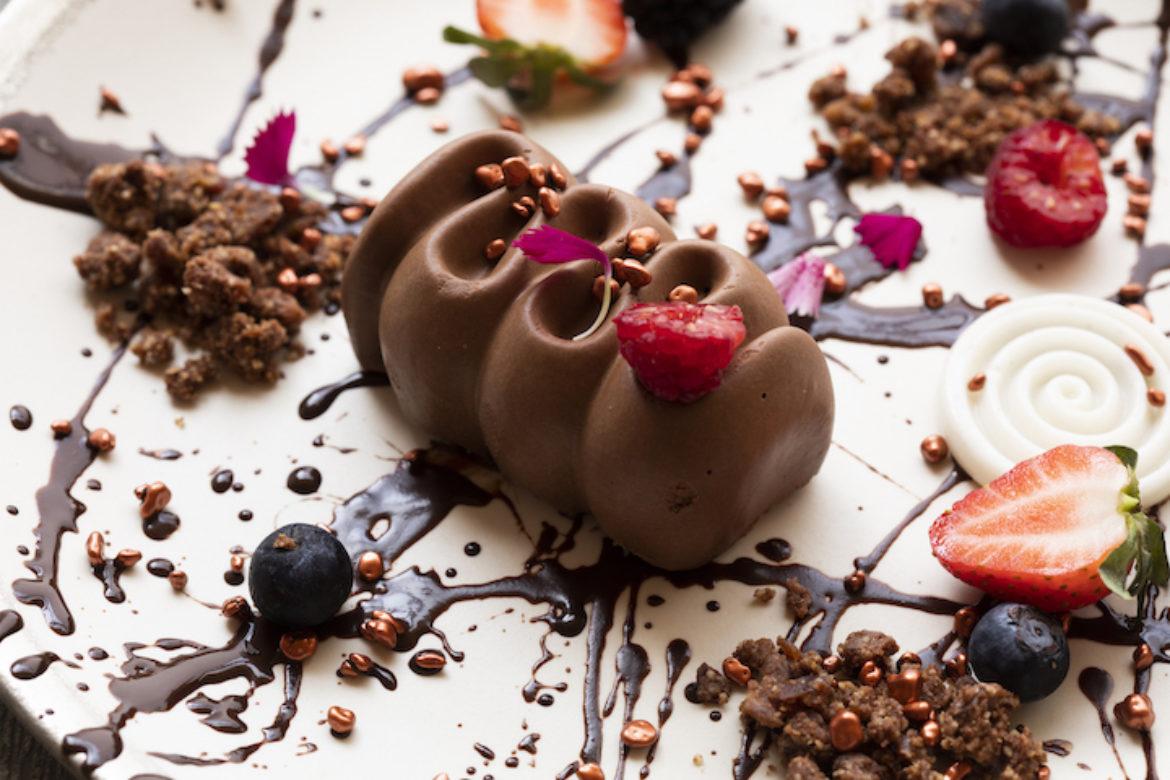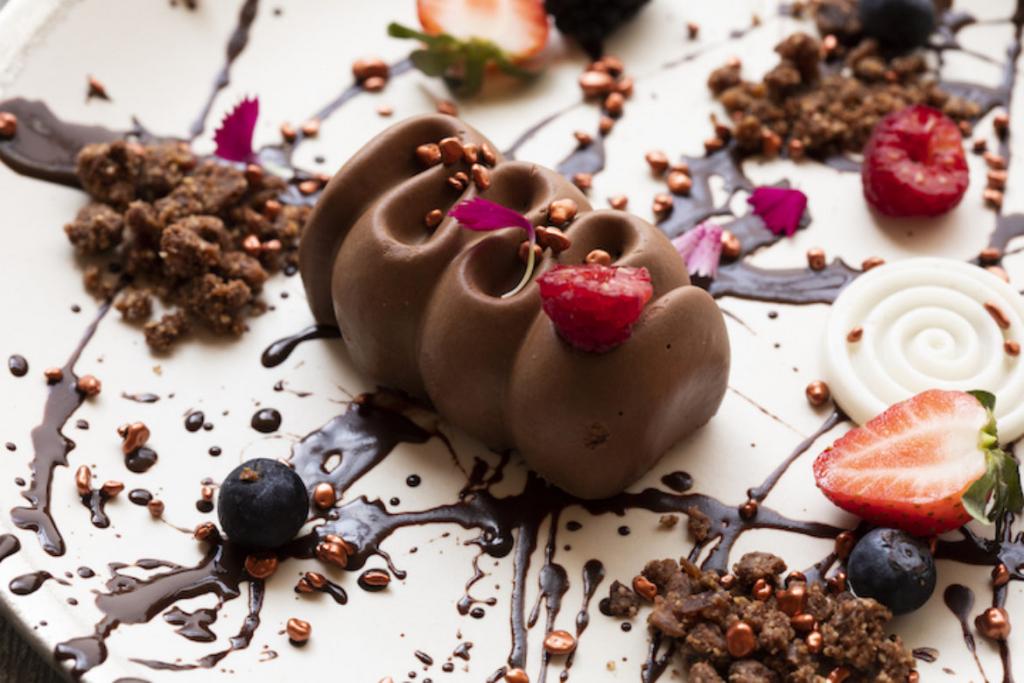 15. Jeff de Bruges
If you have sweet teeth and like to try new things, we suggest you visit one of the Confiseries indiennes in Dubai, but some people who are chocolate-loving, are heavily commuting to Jef de Bruges shop. As Dubai residents know, it's located in the Mall of Emirates. The finest Belgian chocolate, truffle, marzipan, fruit jellies, ganaches, and pralines are available for sale in their shop.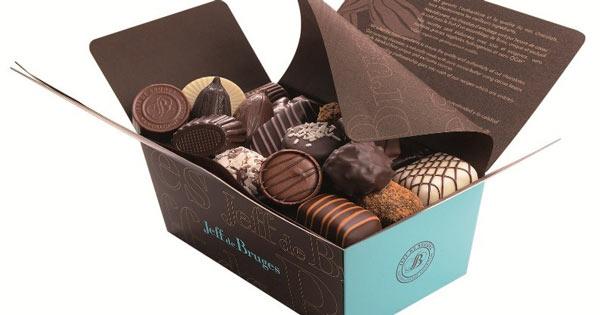 16. Moca, a luxury place for chocolate in Dubai
It has three branches in Dubai, Dubai Mall Ground Floor, Wafi, and Jumeira center. Moca is an Incredible place for chocoholics in Dubai, stoking mountains of the luxury brands of Godiva. It has a variety of choices for you like gift baskets, golf ball-shaped treats, and sweets teeth.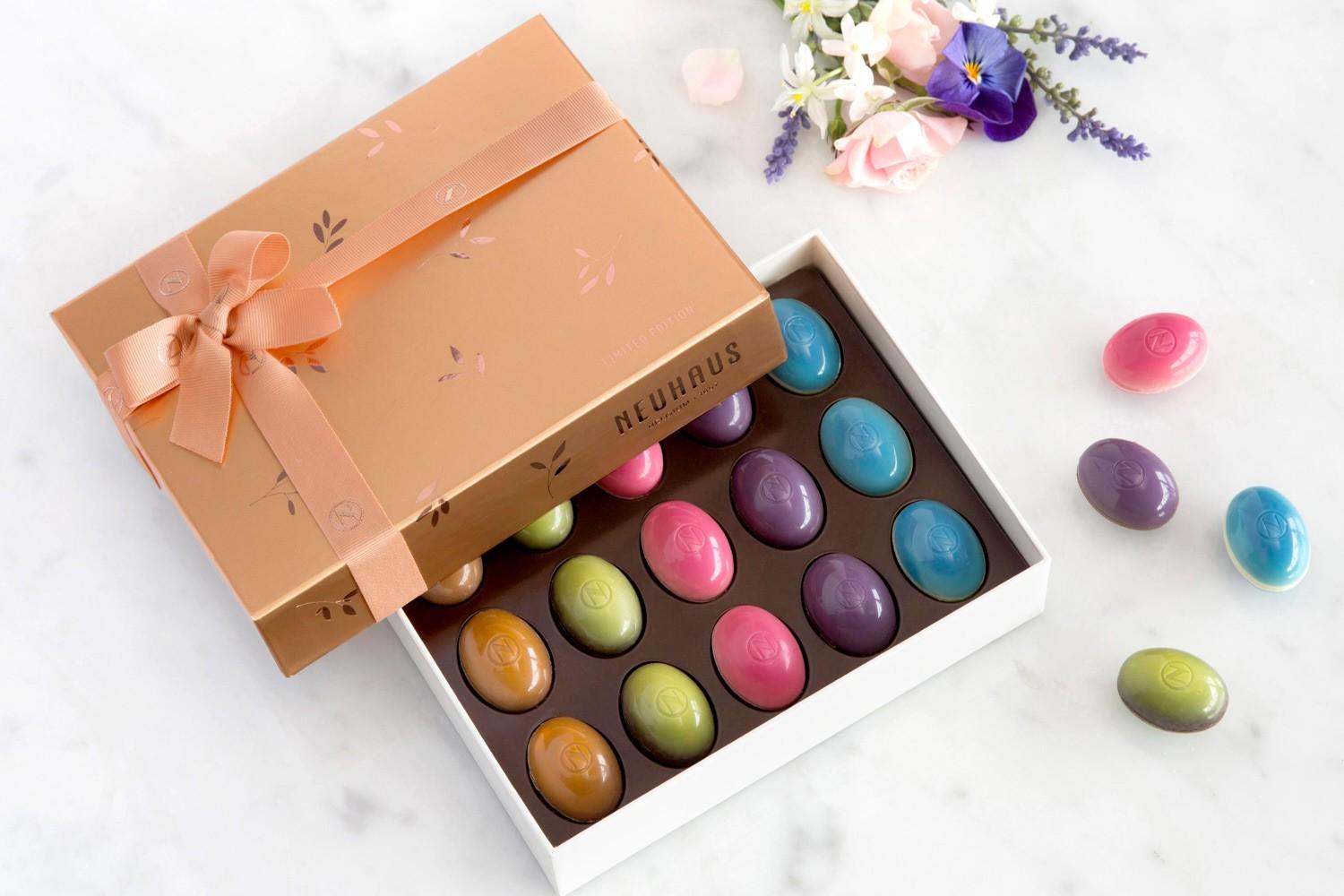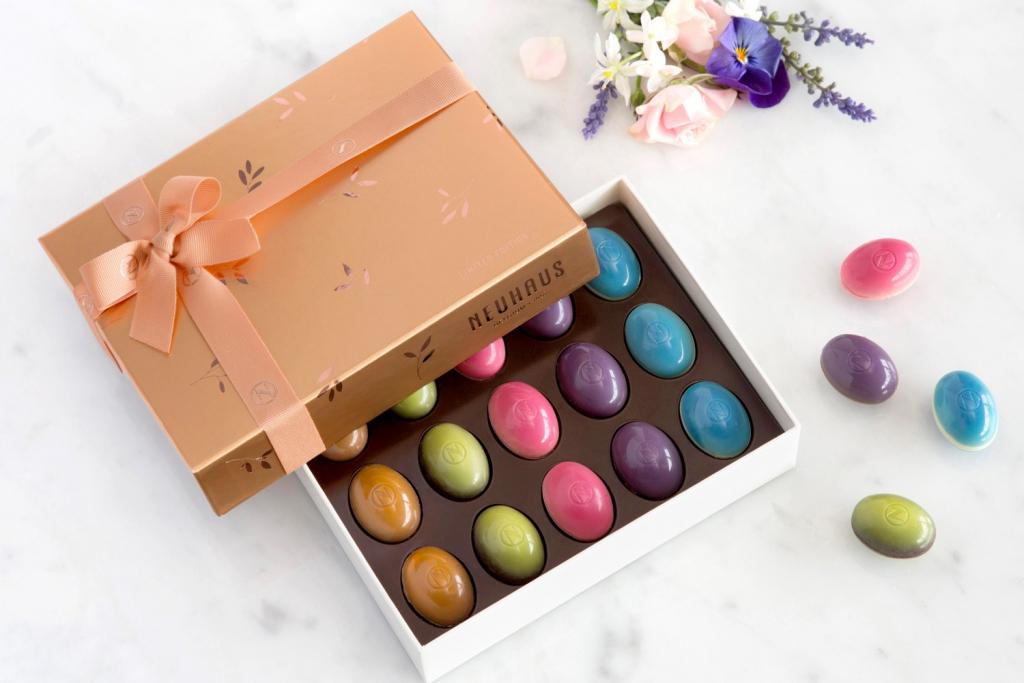 17. Vival Patisserie, the best place to buy chocolate in Dubai
This patisserie has two branches, SoukMadinat Jumeirah and Jumeirah.  This international Patisserie shop produces a variety of delicious things such as French Truffles, imported strawberry macaroons, Arabian, Persian and European sweets, and some top-notch coffee. When it comes to Scandinavian candy, this shop has the first word. You could buy tiny sculpted cookies by the kilo. Those people who are tempted by seeing exciting foods are also ordering djungelvral from Sweden (salt licorice) or fiery tyrkisk peber ( extra hot licorice) from Finland.
18. Candylicious, a Dubai famous chocolate name
Well, the location of this store is perfect. Because it's located in front of the Dubai aquarium so you can purchase sweets and candy and watch huge sharks swimming. Candylicious is the world's biggest candy store and has everything a sweet tooth would buy. It's a pity to live in Dubai and not to visit this store. It's the world's biggest Hershey's chocolate bar, with a large section dedicated to gourmet chocolate and the full range of jelly belly goodies.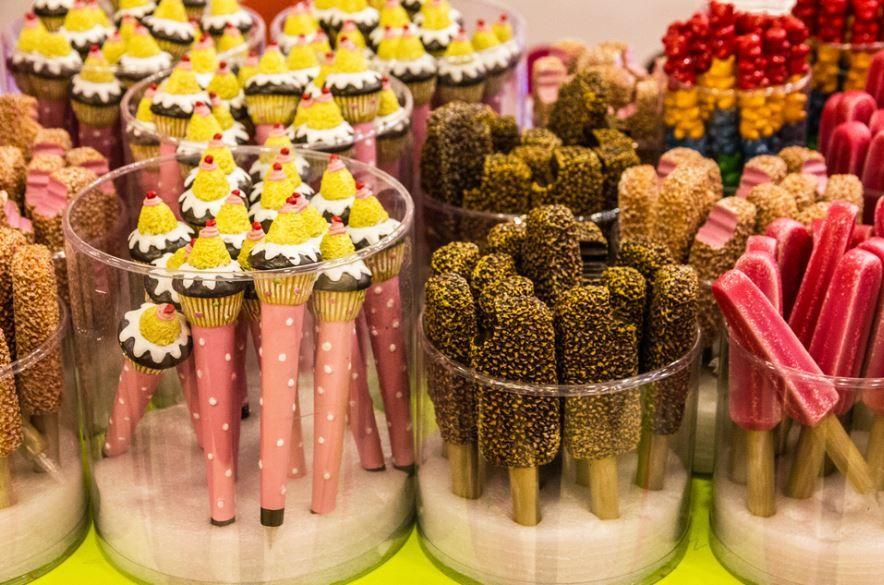 The best chocolates in Dubai
En lisant l'article, nous avons passé en revue la liste des meilleurs chocolateries à Dubaï with the address and products they have for sale. So if you're looking for delicious and beautiful souvenirs for your family members on your trip to Dubai, you can visit one of the Dubai's best chocolate shops and buy the most beautiful souvenir boxes. Also, if you live in Dubai and want to create delicious evenings for yourself and your family, you can buy delicious chocolates from the famous chocolate brands in Dubai.
In the end, if you have read these articles and find out about Dubai's incompetent features and think about investing in Dubai Properties and acheter une maison à Dubaï, vous pouvez vous faire aider par Alkhail Consulting.