כולנו צריכים קינוח טעים לאחר הארוחה. יש מגוון של חנויות עוגות בדובאי that offer delicious cakes and pastries. Also, there are חנויות שוקולד בדובאי, and even if you don't like chocolate, you'll fall in love with the chocolate by testing their products. But have you ever tried Indian Sweets? Since anything is found in Dubai, there are חנויות ממתקים הודיות מצוינות בדובאי where you are forced to eat Indian desserts every day. In this article, we want to introduce you 10 חנויות הממתקים ההודיות הטובות ביותר בדובאי. תישאר איתנו.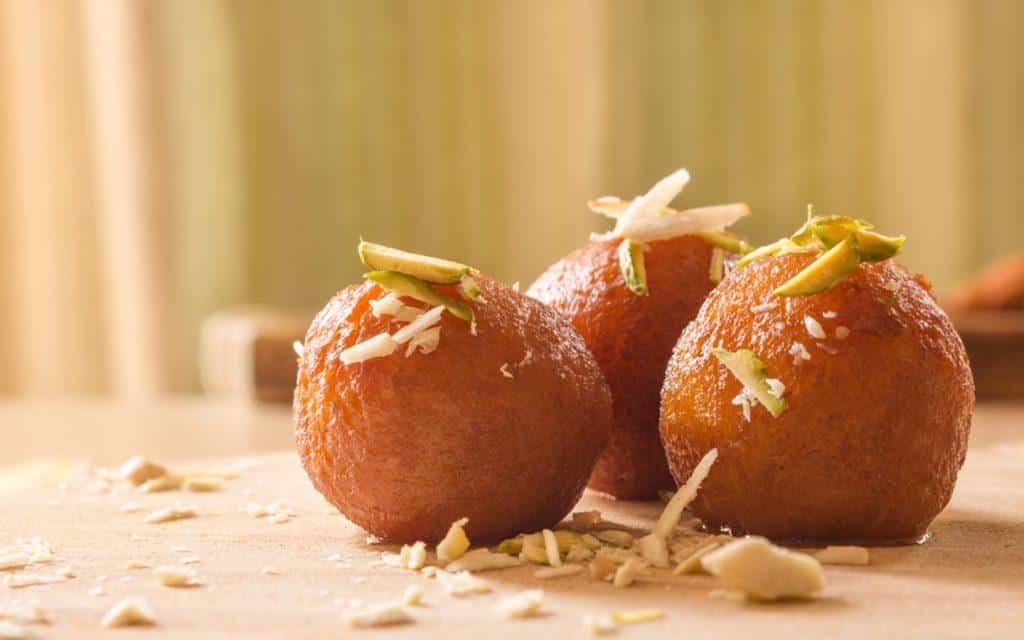 המקומות הטובים ביותר לקנות ממתקים הודיים בדובאי
You can't continue your diet by seeing Indian pastries at all, and you'll taste the combination of these flavors, nuts, cereals, and more. The fudgy kaju katly, ghee-laden boondi, safroon based ghevar and kewra are some delicious Indian sweets. We will talk about the places you can buy Indian sweets in Dubai:
1. Bkanervala, the best Indian sweet shop in Dubai
ההיכרות הראשונה שלנו יכולה להיות Bkanervala, שהיא אחת מחנויות המתוקים ההודיות הטובות ביותר בדובאי. המקום הזה נותן לך מגוון רחב של אפשרויות, החל מ-laddus מעורר תיאבון ועד גולאב ג'אמון מתוק כדי לספק את השן המתוקה שלך.
You could buy a wide range of khoya desserts, dry fruit, and desi-ghee in Bkanervala. Here offer delicious desserts, beyond the expectation of Indian dessert lovers in Dubai at great prices, such as matka kulfi (14 dirham), rasmalai (7 dirhams), and rabri faluda (20dirham). The sweet shop has branches across Dubai city, but you could order online and use their services.
מקום: מרובה כולל מגדל אגם ג'ומיירה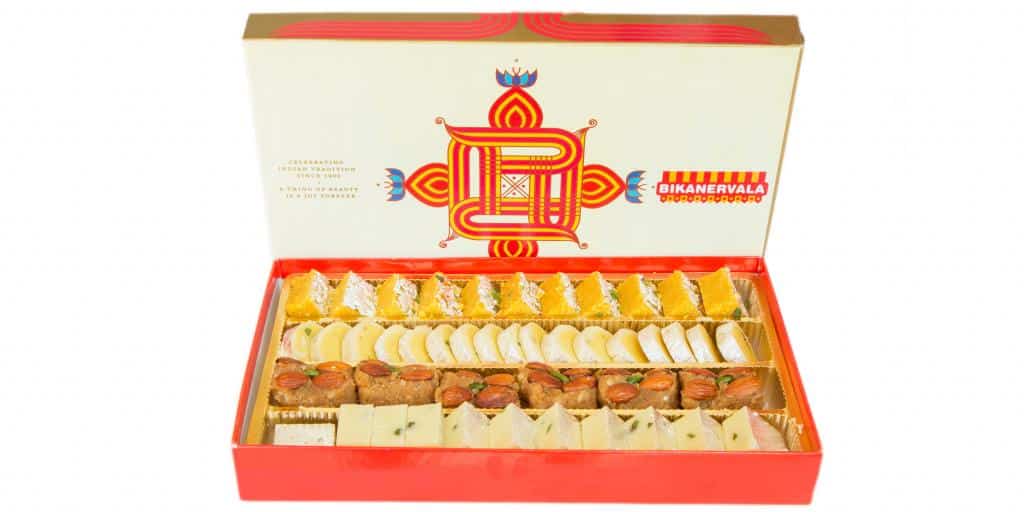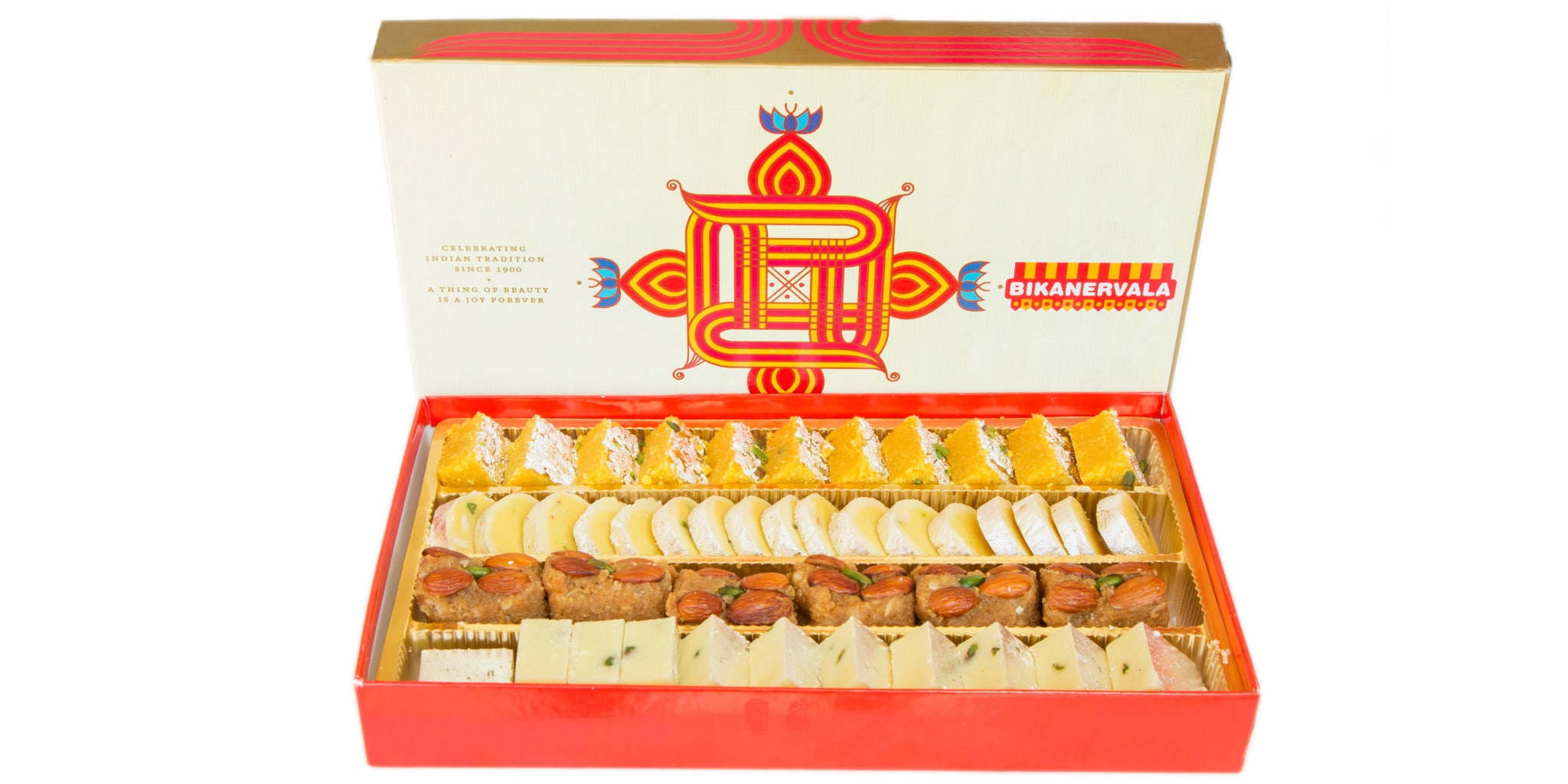 2. Bombay Sweet and Bakery, a great Indian sweet shop in Dubai
This shop has been working for two decades. If you are looking for Indian sweets in Dubai go head to this shop. This shop is a very famous producer of excellent Indian desserts in Dubai and Sharjah. Their delicious menu includes different varieties of ras malai and halwa, barfi, peda, and laddu. Their sugar-free desserts also are good options for those who couldn't eat too much sugar. The confectionery is known as the Bombay sweets among the people. You hold a party in your וילה בדובאי, אבל אתה לא יודע איפה להזמין ממתקים, Bombay Sweets and Bakery מוכן גם לקבל את פני המסיבות שלך, וטקסים עם המוצרים הטעימים שלהם.
מקום: Al Nahda Dubai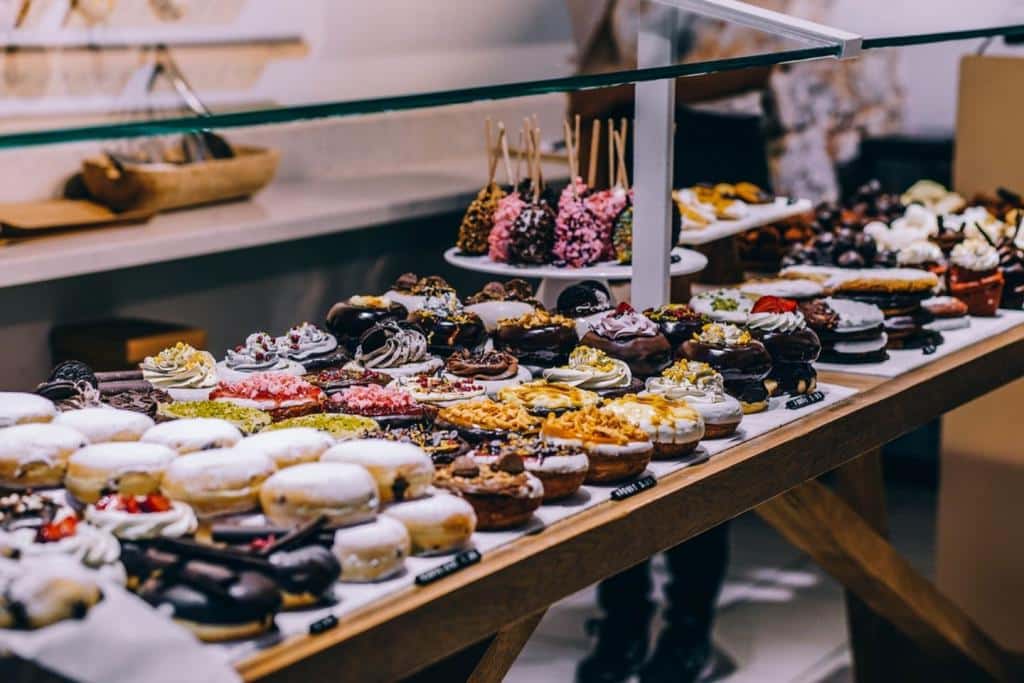 3. Puranmal, an excellent Indian sweets shop in Dubai
As you know Indian sweets in Dubai have their own fans and this shop with more than 90 years of experience, Puranmal or Puranmal restaurants are a name for the most delicious things in Dubai. In terms of traditional Indian sweets offered by Puranmal, khajur barfi, batisa and Karachi halwa can be noted. If you want to buy something from them you could go to their outlets or make an online order on their website. Puranmal is one of the most famous street foods in Dubai, in addition to being an Indian sweets shop.
מקום: נווה מדבר הסיליקון בדובאי| פארק ההשקעות של דובאי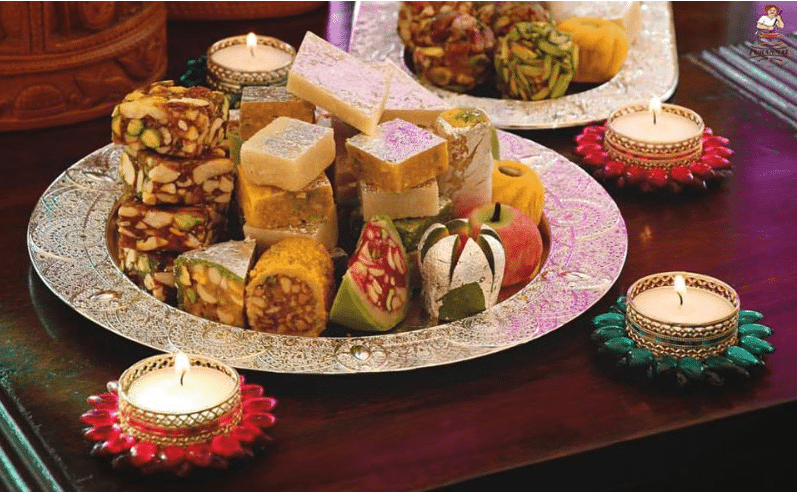 4. Kamat Shireen, a well-known Indian sweets shop in Dubai
There are so many sweet shops in Dubai and all of them has its own customer. Kamat Shireen is the most well-reviewed product including gulab jamun, laddu and angoori, anjeer paak, kaju katli, Dharwad peda, kalakand and kaju barfi. The good news is that you can also make an order online on their website so it is an online sweet shop in Dubai too. This Indian sweet shop is located in four branches. Here's a prestigious Indian confectionery in Dubai.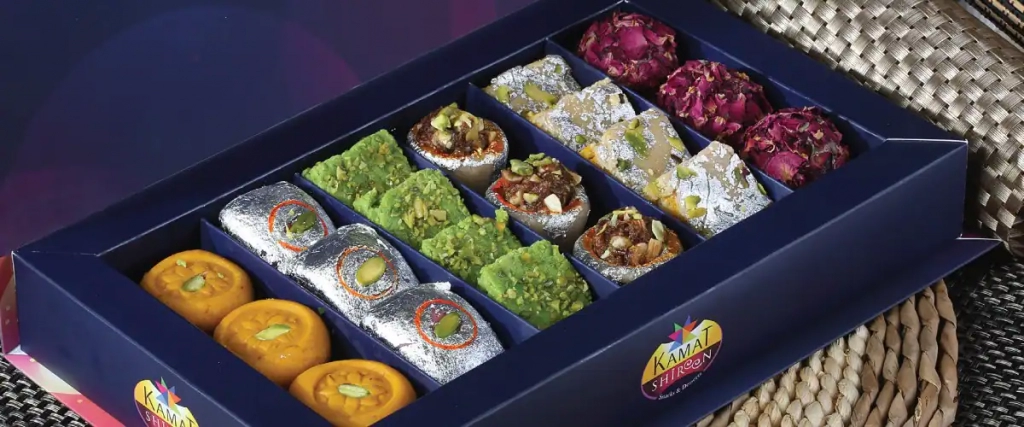 5. Royal Sweets, one of the best Indian sweets shops in Dubai
Another Indian Sweets shop in Dubai is Royal Sweets which is located in the colourful, traditional market of Meena Bazaar next to Al Karma. They produced bombay halwas, sweet boondi, mali puff and dry fruit sweet. You can also order these products online on their website.
מקום: Meena Bazaar and Al Karama
6. SRI Krishna Sweet, one of the best sweet shops in Dubai
ישנם סוגים רבים של קניונים בדובאי, but you shouldn't miss Indian sweets shops. Another Indian sweets shop that we want to introduce to you is SRI Krishna sweet. The name of this sweet store in Dubai also means with delectable Indian dessert in Dubai. The popular Indian sweets shop started in 1948 at the height of humility and rose to extraordinary fame over time. Krishna Sweets produces cashew, an assortment of milk, ghee, and dry fruit sweet. You can also buy badam halwa, dates laddu, peda, and more from there. But the very tasty product of this store that you can't find in any other Indian sweets shop in Dubai is the decadent Mysore pak. If you don't have an idea to give gifts to your loved ones, you can use boxes filled with sweets in this store.
מקום: Al Qusais and Al Karama Dubai.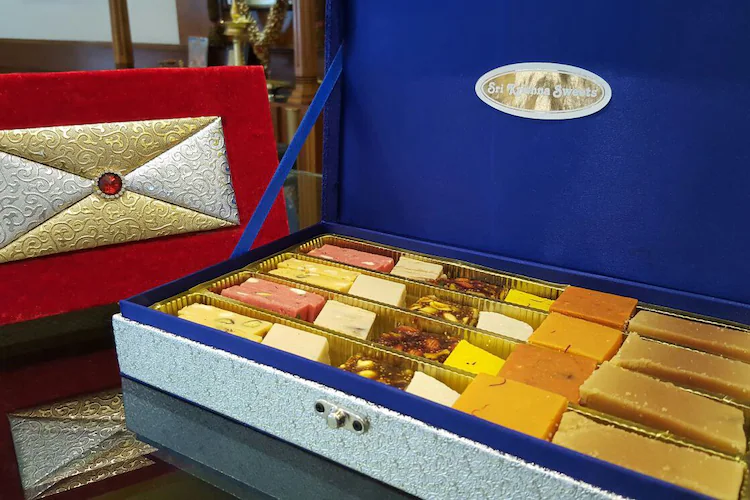 7. Chappan Bhogh, a great place to experience the taste of Indian sweets in Dubai
One of the great places to experience the taste of Indian Sweets is Chappan Bhogh. Also, their outlet has nice and conviniate sitting and they have home delivery too. This Dubai sweets shop offers gajarka halwa, kesri razmalai, and the scrumptious carrot based pudding, Bombay faluda, gulab jamun, and rasgulla.
מקום: Sheikh Khalifa Bin Zayed Street
8. Shree Gangour Sweets, one of the great Dubai sweet shops
אתה קנה דירה בדובאי, and now you live in it, but you don't know where to buy delicious sweets in Dubai. We want to make you familiar with the best Indian sweets shop in Dubai, Shree Gangroun Sweet is located in Oud Metha. This Dubai sweet shop offers a wide range of delicious desserts. As we noted above, it is one of the best Indian sweets shops that offers kesaria jalebi, stuffed gulab jamun, lunchha and seasonal fruit kulfi. If you want a unique offer, you have to choose baked gulab jamun cheesecake pastry.
מקום: Oud Metha, Dubai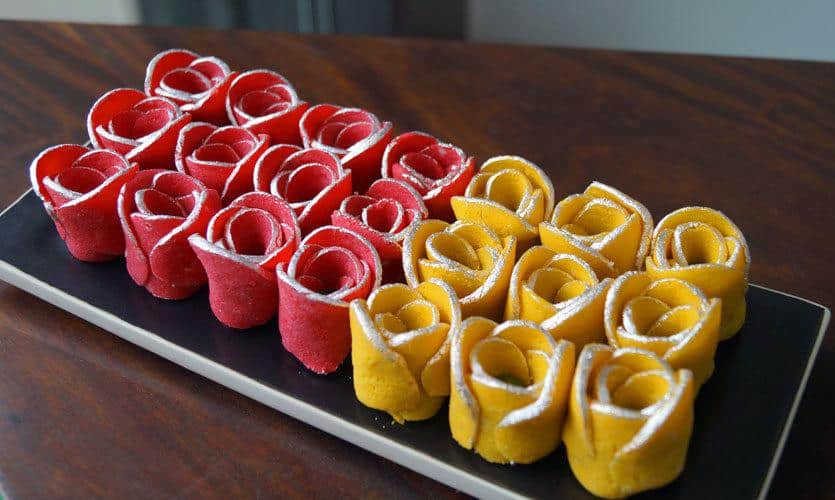 9. Kailash Parbat, one of online sweets shops in Dubai
Kailish Parbat is a dining restaurant that presents some Indian sweets in Dubai. You can spend a happy time in their restaurant and enjoy their Indian sweets such as jalebi, kulfi, or gulab juman. It has several branches but the most famous one is in Meena Bazaar. You can also order online and use their home delivery facility.
מקום: Meena Bazaar Dubai.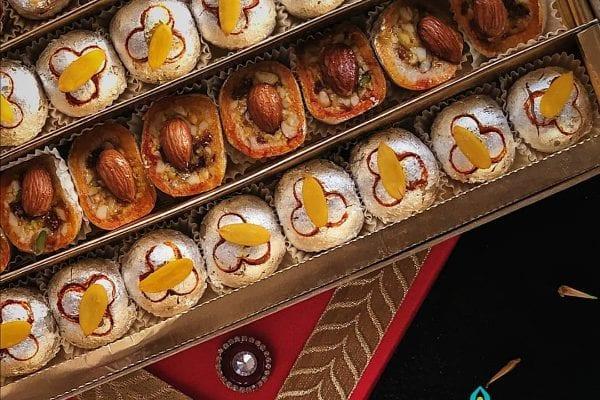 10. Mithaas Dubai, a super Indian sweets shop in Dubai
Our list would not have been complete if we had not introduced you to this Indian sweet shop. We have to say it is one of the best sweets shops in Dubai too. In addition to being referred to Mithaas Dubai as a restaurant, you can order these Indian desserts including dry fruit sweets, jalebi, gulab jamun, rasgulla, and rasmalaiat reasonable price.
Location: Meena Bazaar Dubai.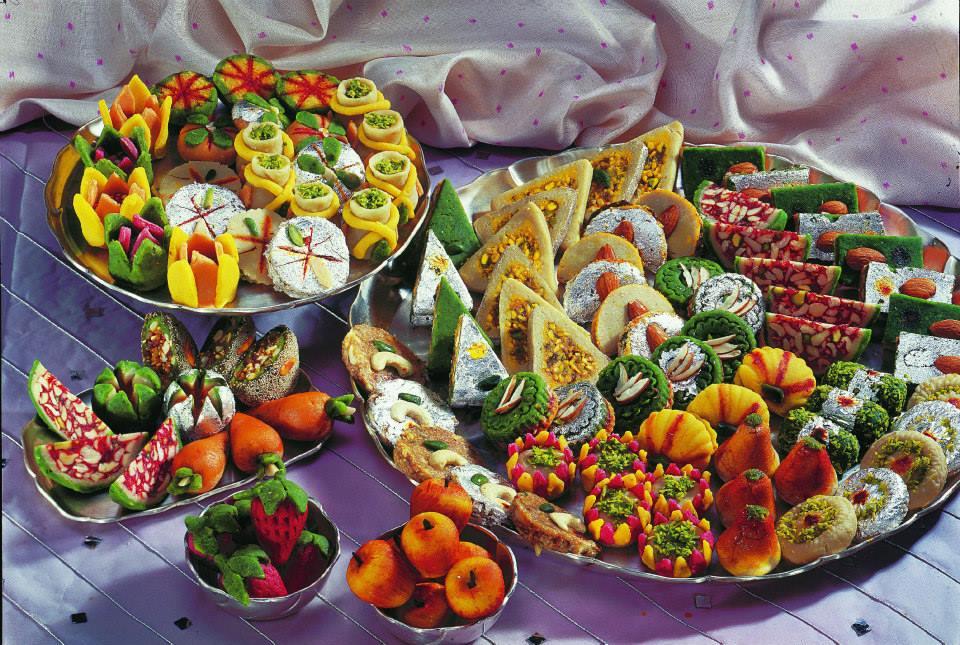 Top Indian sweets shops in Dubai
Thank you for accompanying us to the end of the article. As you can see, we have introduced you to a list of חנויות הממתקים ההודיות הטובות ביותר בדובאי. אז הקפידו לבקר באחת מהחנויות הללו בטיולים שלכם לדובאי לערב טעים או לקינוח טעים. כמו כן, אם אתה מחפש לקנות נכס בדובאי and love Indian sweets because the addresses of each store are mentioned in this article, you can buy your home in a neighborhood near one of these.
Also, if you need advice to buy a property in UAE or choose a place to live in Dubai, be sure to contact Alkhail's consultants and take advantage of our agency's free advice.