चाहे वह जन्मदिन हो या शादी, हमें अपने उत्सव को पूरा करने के लिए एक स्वादिष्ट केक की आवश्यकता होती है। ये स्वादिष्ट केक उत्सव के हमारे खूबसूरत पलों को मधुर और यादगार बना सकते हैं। दुबई में केक की दुकानें आप किसी भी समारोह के साथ केक की पेशकश करते हैं, और वे निश्चित रूप से आपको सबसे अच्छी सेवा प्रदान करते हैं।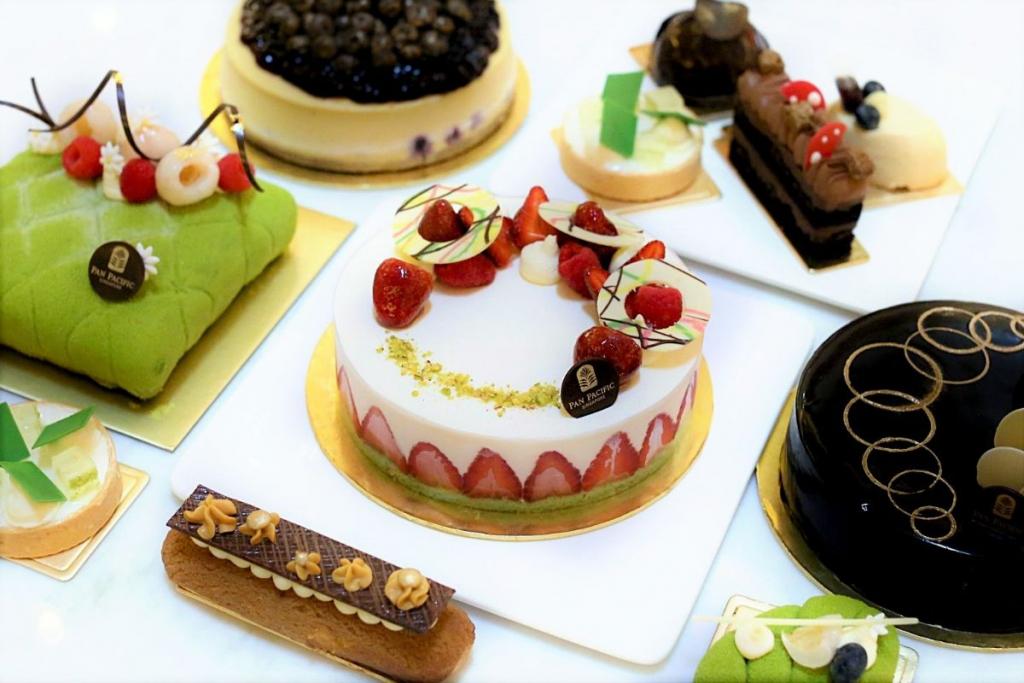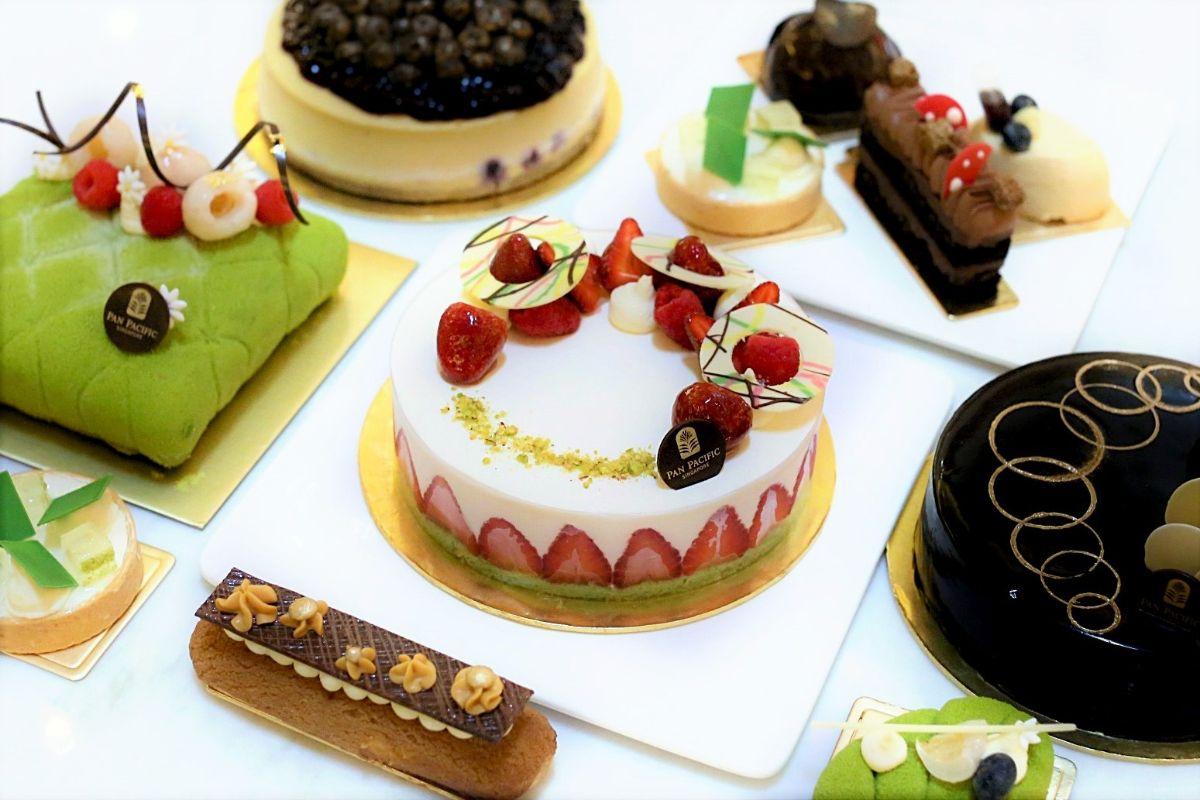 दुबई में सर्वश्रेष्ठ केक की दुकानें
वह अलग अलग है दुबई में शॉपिंग मॉल where everyone can meet their needs in the markets. There are also many दुबई में केक की दुकानें और बेकरी, which offer a variety of cakes, pastries, cheesecakes, ice cream cakes, eggless cakes, fondant cakes and cupcakes. So don't worry, whatever your taste, you'll find the cake you want in Dubai cake shops. Let's introduce you दुबई केक की दुकानें and tell you what they have for sale.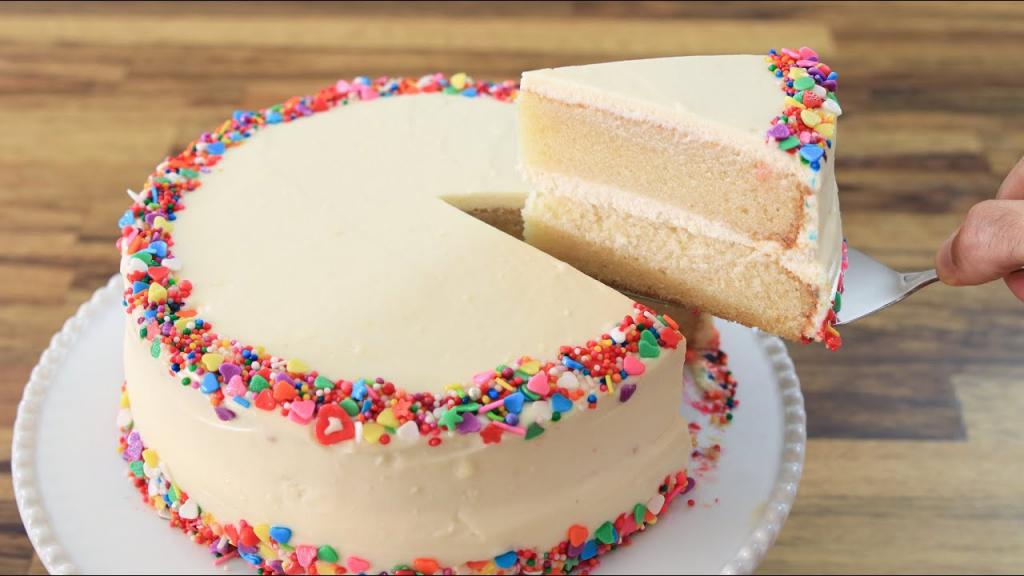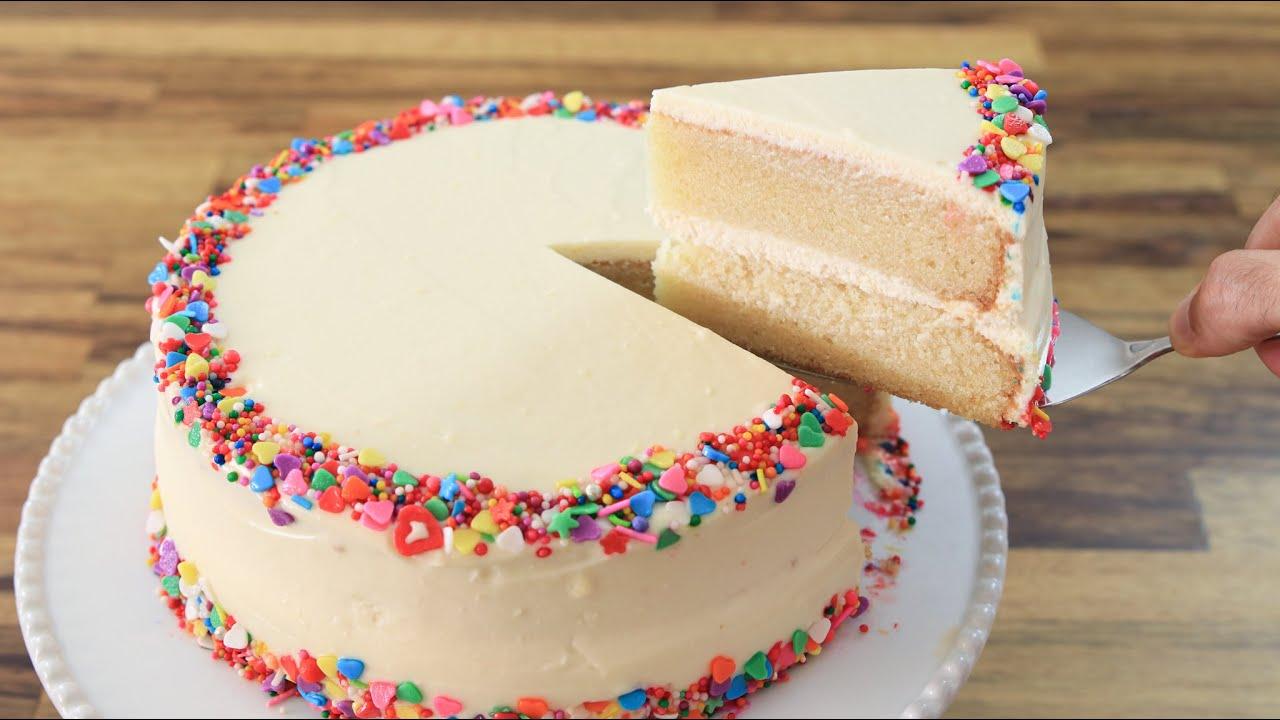 1. Sugaholic, one of the best-customized cake shops In Dubai
Sugahollick makes many Dubai ceremonies sweeter. Although it hasn't been quite a long time since 2012, it's been able to grow well and transform from a home business to a place to order cakes on behalf of customers. This shop is very expert in baking cakes, cupcakes and baked desserts. The reason for this success is not just the cheesy shape of the cakes. These cakes have a great taste. Figure out a very beautiful Spider-Man for your children's birthday or a 3-storey cake for a wedding party that is inspired by your memories so we can say it is one of the best-customized cake shops in Dubai. All of this can be ordered in this cake shop in Dubai. You can also find vegan or gluten free cakes here. We suggest you try Belgian Chocolate, Macaroon, Eggless cake, Ferrero Rocher and Chocolate Ganache.
स्थानThe Meadows village.
समय: शनिवार-शुक्रवार सुबह 10: 00 बजे - रात 10:00 बजे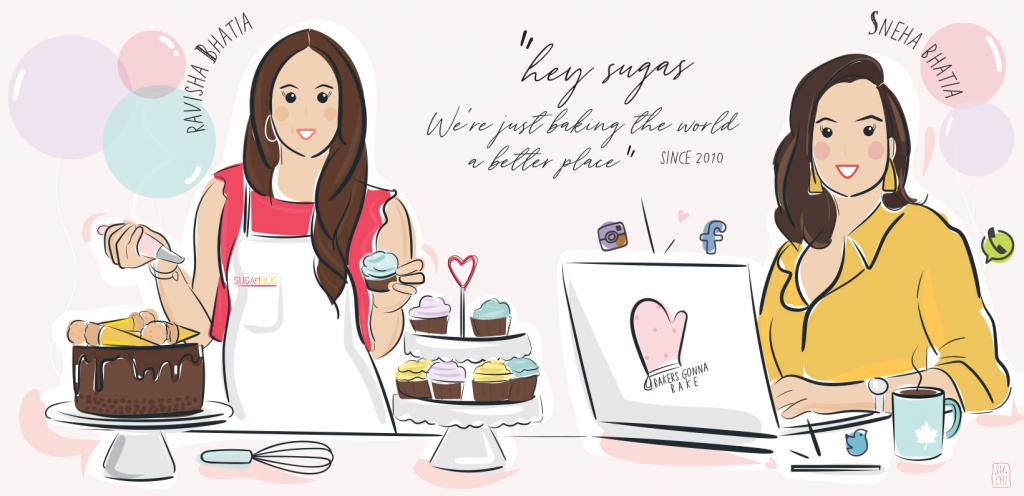 2. L'eto, one of the best cake shops in Dubai
Would you resist seeing the raspberry cake, pistachio Rose or Birdberry cakes, and Dulce De Leche cakes and don't eat cakes? I want to say that you're making a mistake and you feel one of the best flavors in the world by tasting these cakes. It is the best bakery in Dubai for cakes. L'eto is an instagrammable café. There is a counter full of adorable cakes, all of them are pretty to photograph and so delicious to eat.
L'eto bakes cakes for your private parties, anniversaries, birthdays, and weddings. The bakery also offers unusual customized cakes on customer requests. If you want to surprise your guests with jaw-dropping cakes, there is no better place than here in Dubai. It has branches in Dubai city. We suggest you order here Bird berry cake, Honey Cake, Dulce De Leche, Rose and Lychee Cake, and Walnut and Caramel Honey Cake.
स्थान: सिटी वॉक | दुबई मॉल | अमीरात का मॉल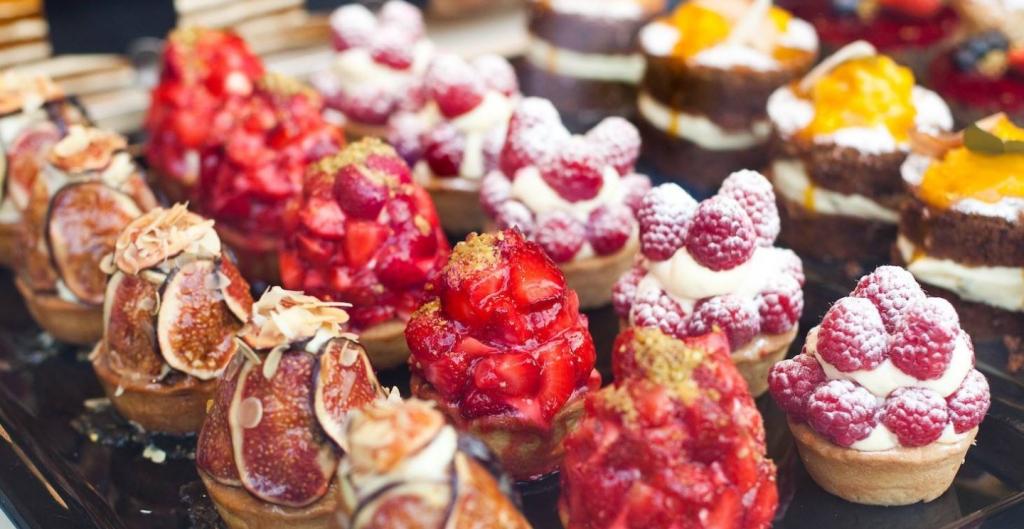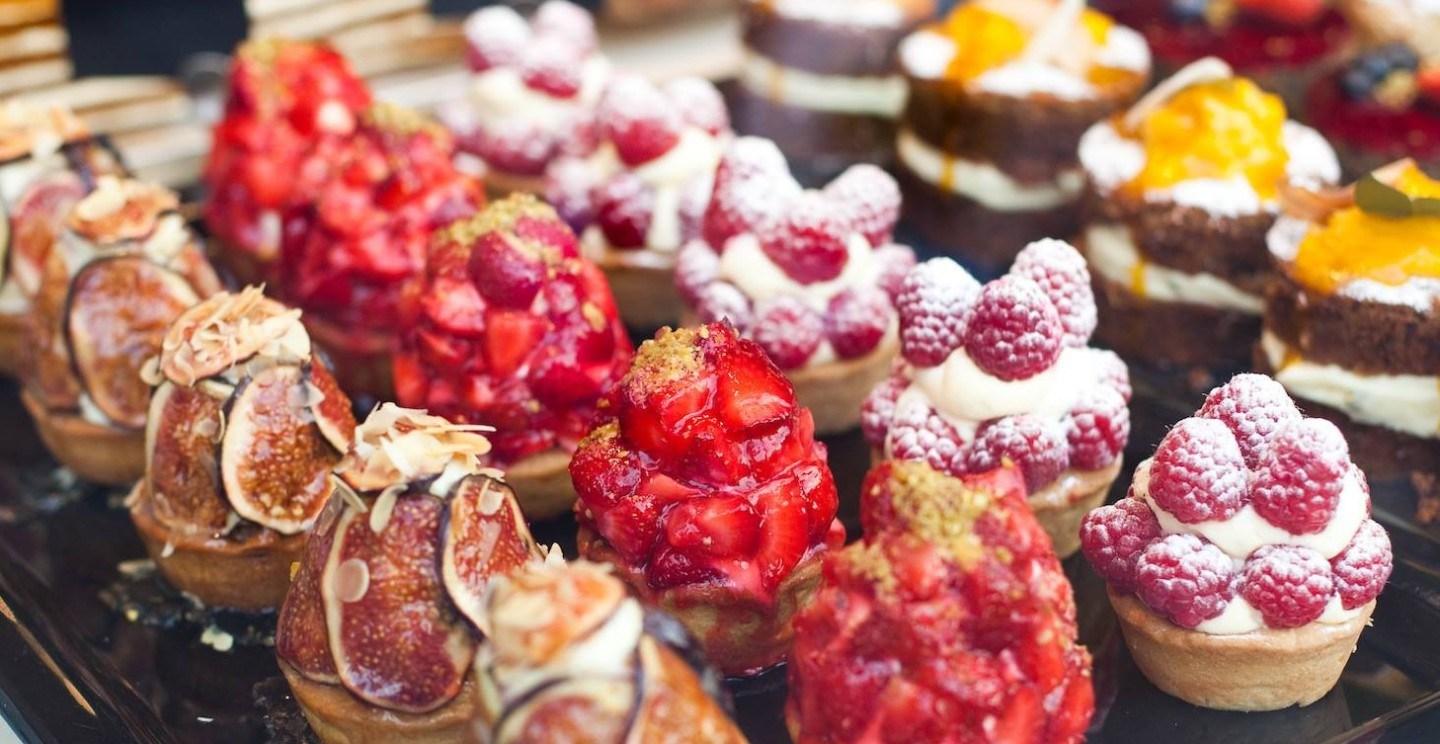 3. Sugarmoo, the best online cake shop in Dubai
It is famous here as the best place for delicious desserts. It is also Dubai's first online cake shop to deliver your order in less than 90 minutes. One of the most well-known places for custom cakes in Dubai is Sugarmoo and it is a popular place for vegan desserts. It is a famous place to bake desserts for different situations. They make cakes for baby shower cakes, birthdays cakes, wedding ceremonies cakes and more. Sugarmoo's red velvet cake has won many presents at the Dubai food festivals. We suggest you try Cake Pops, Truffle, Cheesecakes, Nutella Brownie, Oreo cake, Banoffee pie and Chocolate Cake. Also, if you are interested in chocolate and love chocolates, visit our दुबई में चॉकलेट की दुकानें लेख और इन दुकानों के स्थान और उत्पादों को जानें।
स्थान: Al Asayel Street, Dubai, UAE.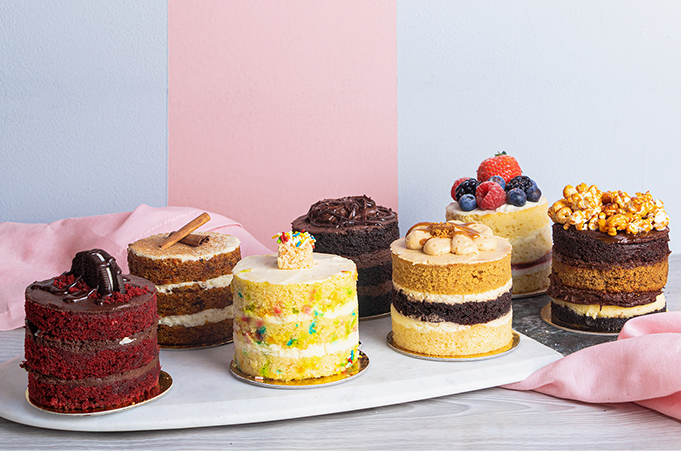 4. Home Bakery, one of the great cake shops in Dubai
Home Bakery is a great place for biscotti and milk cake, brownies, pastries, nuts, tarts, pies, muffins and cakes. This is a great place to buy a cake in Dubai with adorable taste. This bakery has several branches in the Emirates and was founded by Hind Al Mulla. The brand is famous for handmade desserts which include locally inspired and international favourites. We suggest you try coffee, milk cake, hot chocolate, French toast, chocolate chip cake and apple pie. Cut pieces of cakes are provided for testing
स्थान: The Galleria Mall Al Barsha| Dubai Mall|Galleria Mall Al Wasl Road
5. Magnolia Bakery, an international bakery shop in Dubai
Nothing can replace the smell of a fresh American cake and the beautiful and relaxing décor of this cake shop in Dubai. The first international outlet of this bakery opened in 2010 at Dubai Mall, bringing the famous Magnolia bakery from New York to Dubai.
This place is well-known for its signature cupcakes and it's a famous place to order cakes in Dubai. So if you have a birthday party or anniversary ceremony in your दुबई में अपार्टमेंट and you don't know where to order cake in Dubai, we suggest you Magnolia Bakery shop in Dubai. Just see their menu once to find out that you really can't order one thing. This cake shop in Dubai has a record sales of 200,000 cups of cake in one year. We suggest you try banana pudding, cupcake, cheesecake, red velvet cake, carrot cake, coffee and carrot cupcake. Magnolia Bakery is famous for banana pudding and other American bakes like brownies and blondies.
स्थान: The Dubai Mall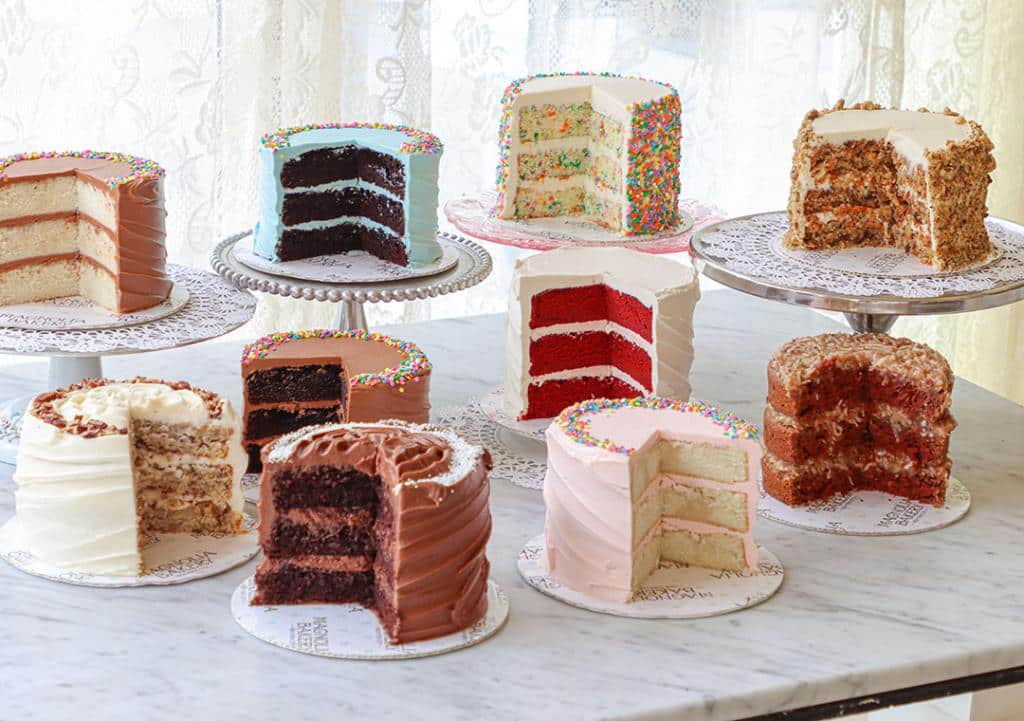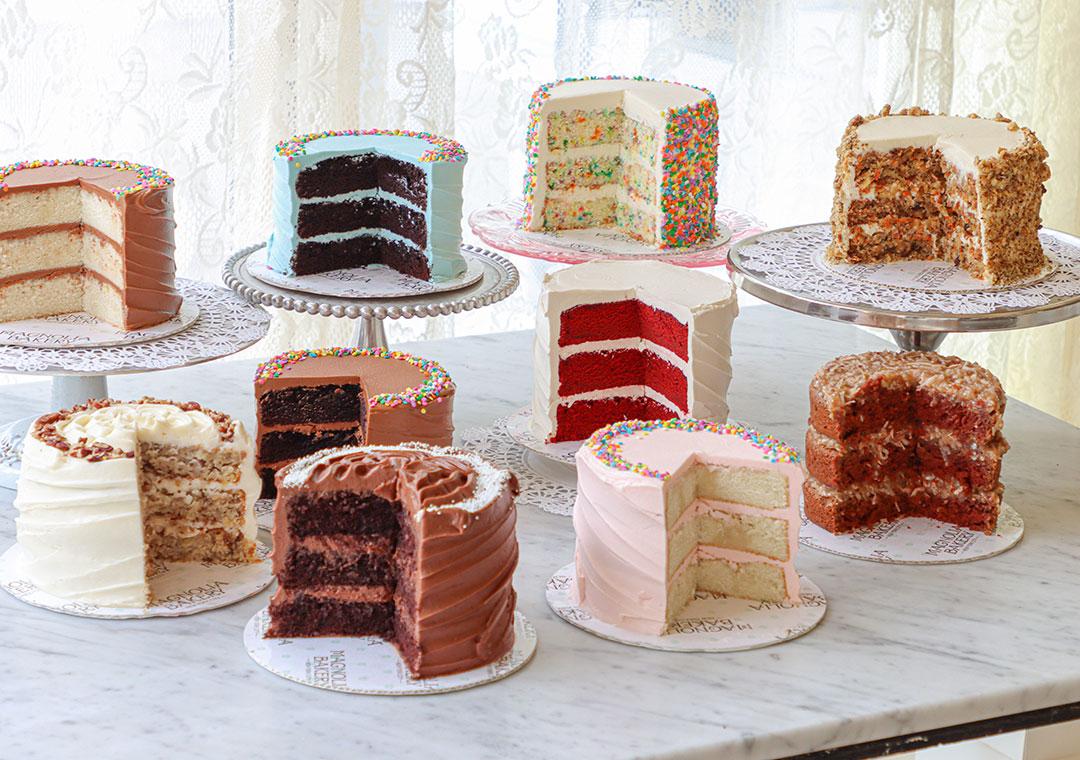 6. Katrina Sweet and Confectionery, another famous cake shop in Dubai
Katrina is another famous Dubai cake shop. In 2007 he started as a small family business. Katrina makes delicious customized cakes in Dubai, cookies, buns and bread. They produce over 50 items of bread, more than 40 variations in cakes and pastries, and more than 3000 unique cakes. There are some branches of Katrina bakery including Al Rashidian, Al Barsha and Raz Al Khor. It also accepts private orders so we can say Katrina Sweet and Confectioner is one of the best-customized cake shops in Dubai. It has the best birthday cakes in Dubai. We suggest you try the honey cake, chocolate mousse cake, chocolate fudge and white chocolate cake. The definitely one to taste in Katrina Sweet and Confectionary in Dubai is its honey cakes because they built a cake empire in Dubai with it. We suggest you take your family there and enjoy chocolate confections.
स्थान: मिर्डिफ, दुबई

7. The Hummingbride Bakery, an American bakery for cakes in Dubai
The Hummingbride bakery is an American bakery in Dubai with four branches. This bakery presents a variety of baked items and desserts such as brownies, cupcakes, cheesecakes, layer cakes, pies, and more. We suggest you try lemon loaf, rainbow cake, brownies, carrot cake, coffee, tea, and late. This bakery has the most delicious pastries in Dubai. Here is a soft spot for cupcake fans. The Hummingbird Bakery satisfied everyone's taste.
स्थान: दुबई मॉल | अमीरात का मॉल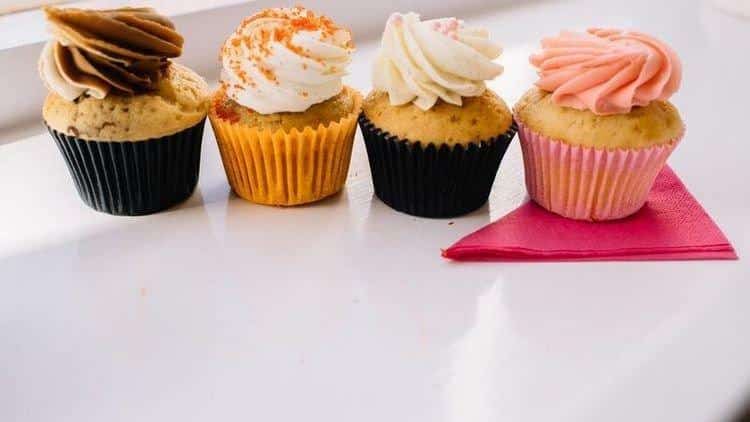 8. Ginny's Bakery and Cake Shop, one of the best online cake shops in Dubai
आप अपने में एक पार्टी रखते हैं दुबई में विला and you don't know where to order a special cake, We suggest Ginny's bakery. This cake shop in Dubai offers you cakes that you haven't tasted anywhere else. What's striking about this shop is that it accepts the order of 3D cakes and you can also register your order online on their website. They have the best birthday cakes and wedding anniversary cakes in Dubai. We suggest you try truffle chocolate cake, chocolate royal cake, vanilla cake, black forest and white forest cake.
स्थान: जुमेराह लेक टॉवर (JLT) | Al Karma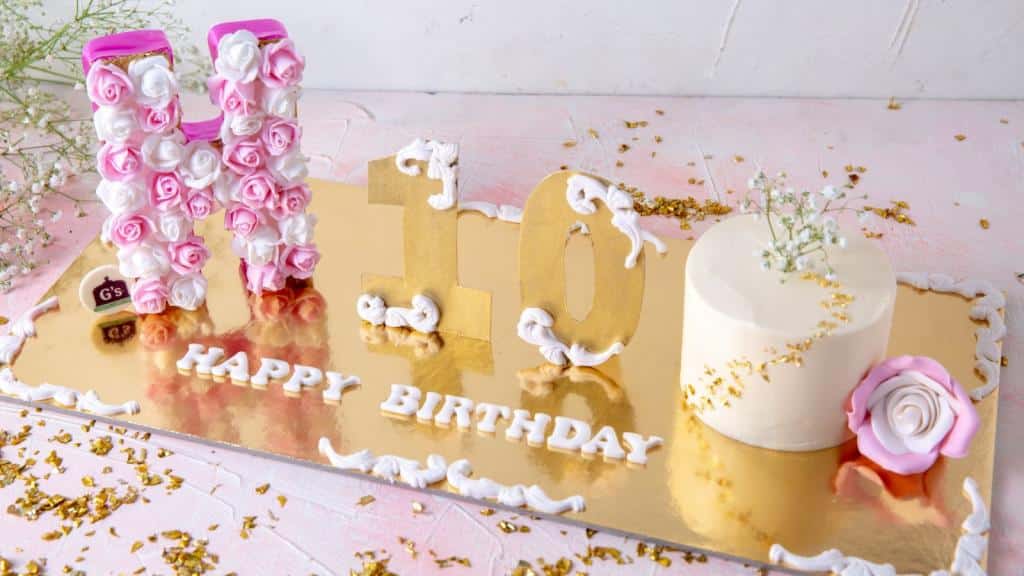 9. Mister Baker, the great cakes shop in Dubai
Mister Baker has been opened since 1990 by two friends with the goal honor celebrations so it has been experienced for over thirty years. Mister Baker makes every occasion unique whether it's a wedding, anniversary, birthday or graduation party. You could customize your cake too. So they are the great customized cakes shop in Dubai. Their products include pastries, cupcakes and desserts. We suggest you try chocolate cake, chocolate truffle, rainbow cake, cheesecake and eggless cake. You'll be a fan of their products. Make your party so luxurious by ordering a cake to the best-customized cake shops in Dubai.
स्थान: अल कर्मा, अल नाहदा, अल बरशा, मिर्डिफ, उम्म सुकीम, अल मुटीना जुमेराह लेक टावर्स में स्थित शाखाएँ।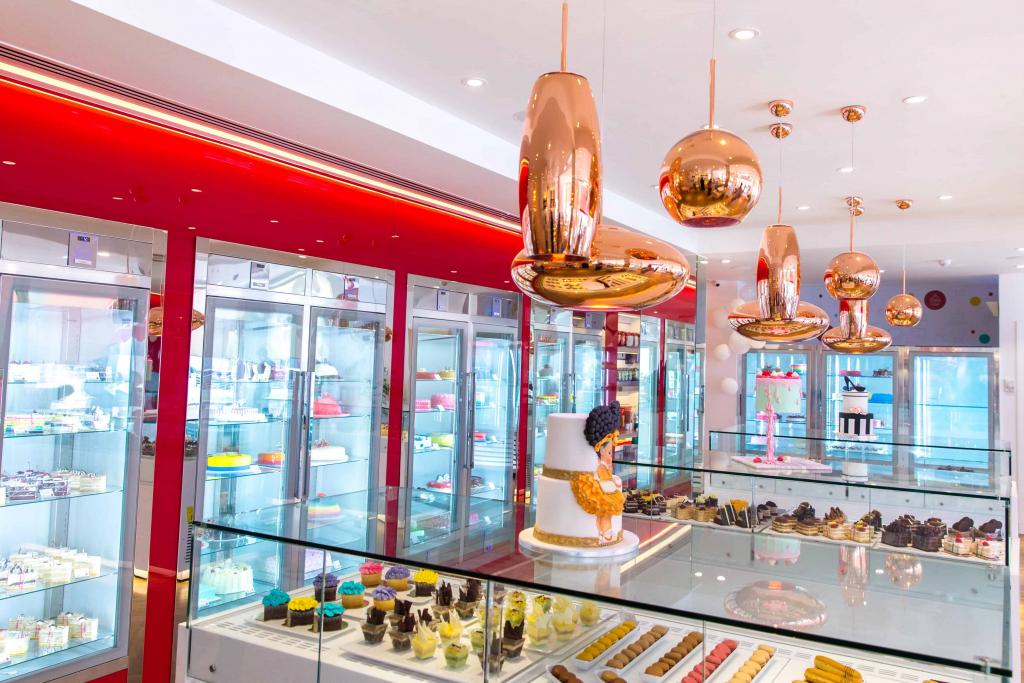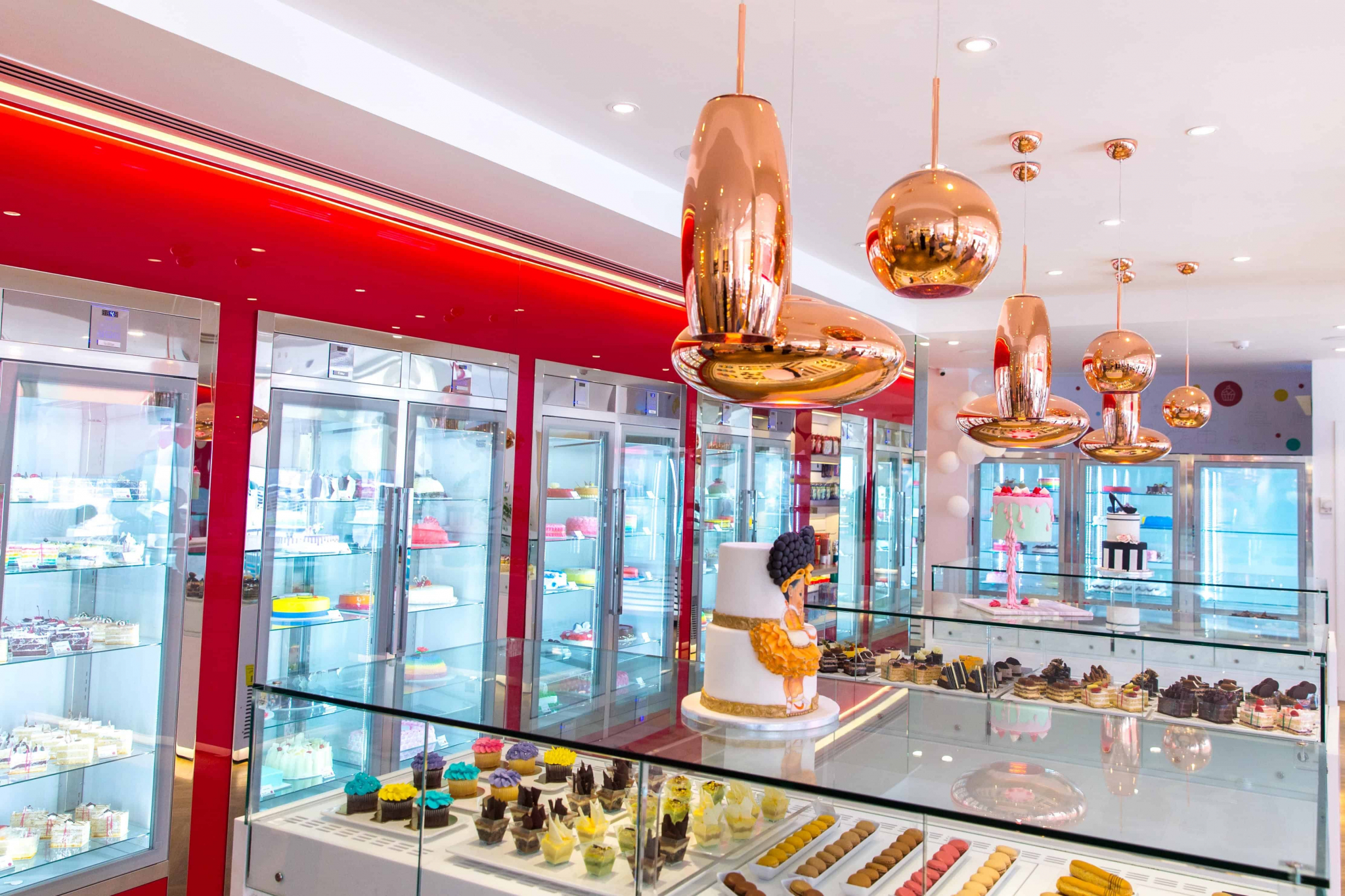 10. Brownie Point Cakes and Confectioners, one of the best cake shops in Dubai
Apart from its name, this confectionery is very famous because of the huge variety of sweets, custom cakes, mousse cakes and customer-oriented. Their first shop in Dubai opened in 2010 and they expanded their business to three more shops. It offers the best cake produced in Dubai. We suggest you try walnut brownie, cupcake, Nutella brownie, truffle cake, cheesecake, eggless cake and chocolate cake. Sweets lovers in Dubai absolutely visited this famous cake shop in Dubai.
स्थान: Branches Located In Al Barsha, Al Nahda, Al Karama and Deira
11. Sweet Celebrationz, has the best cakes in Dubai
Its cupcakes are the best option when you don't know what to buy for your loved ones to make them happy. We have to say this is a local place for cake lovers people in Dubai. This shop allows you to choose and match the flowers and colors on your cake to suit your event. They prepare the most beautiful cakes for birthdays, weddings, valentine's day and mother's day. Every cupcake is made to order to guarantee freshness. Sweet Celebration is where you can always find favorites.
स्थान: Persia Cluster, Dubai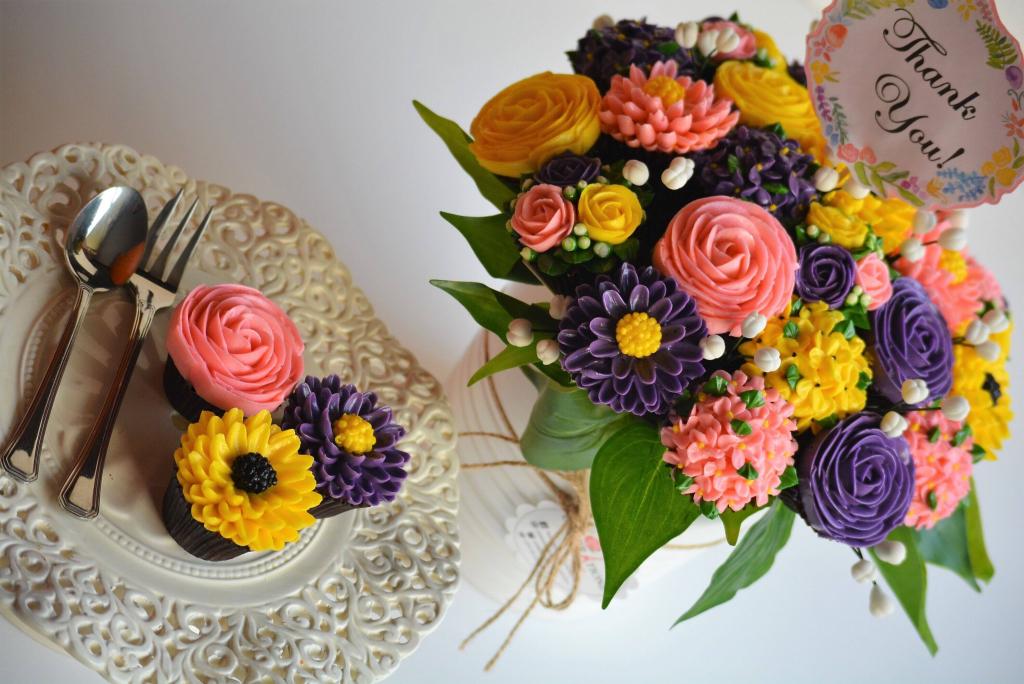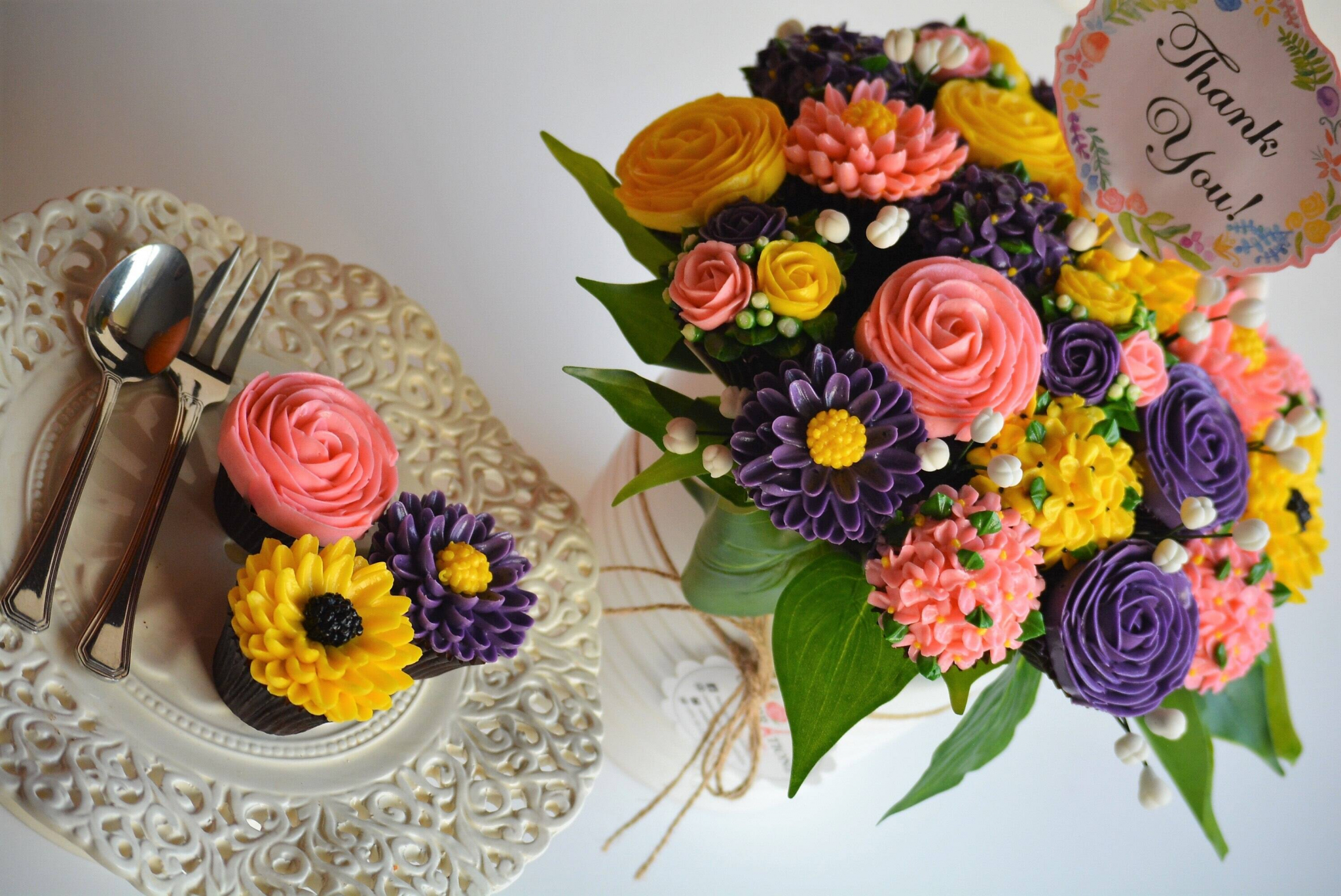 12. House of Cake, the best-customized cake shop in Dubai
If you are looking for a great design for your children's birthday cake, we will introduce you to the House of Cake in Dubai they are specialized in Birthday cakes in Dubai. With the best skill in decorating cakes in Dubai, they also specialize in accepting custom cakes so they are one of the best-customed cake shops in Dubai. In this shop, you can meet with the cake decorating officer and design your favorite cake with him. You can also talk to him about the taste of the cake and order your desired taste for the cake. They also present egg-free, dairy-free, gluten-free, and vegan options.
स्थान: International City, China Cluster, Dubai.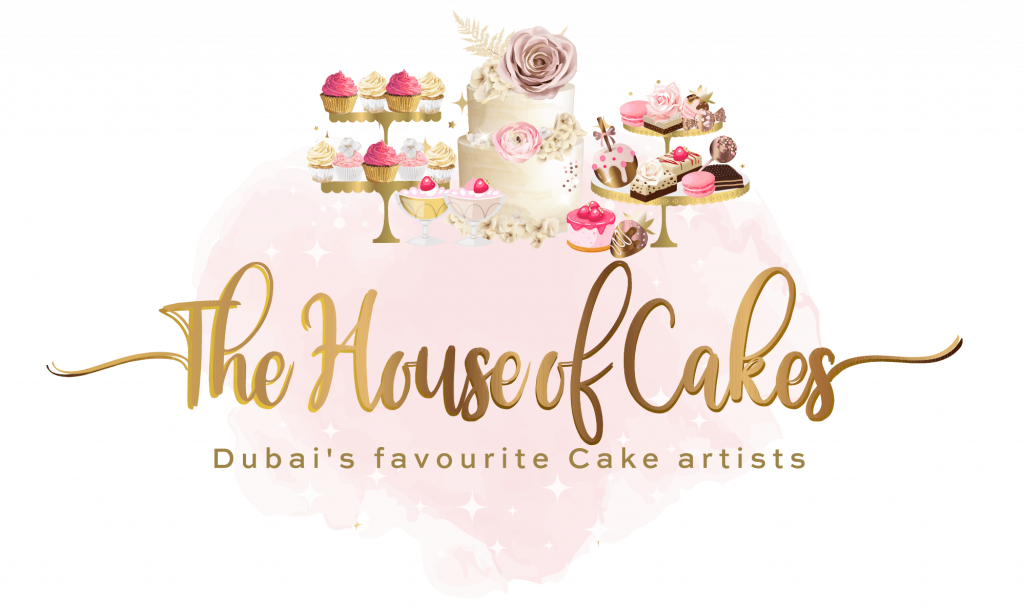 13. Blooming Box, one of the best cake shops in Dubai for chocolate cakes
The shop offers unparalleled flavours and also has the most variety of chocolate cakes in Dubai. Also, they present themed cakes, cheesecakes and vegan cakes to cater to every need. Since they are a gift shop, you can order cakes with flowers, chocolates and even beautiful plants. You can taste fabulous tastes here. It is a local place for those who are in love with chocolate cakes in Dubai.
Location: Al Qouz, Dubai
14. Cake Tealiciouse, the best-customized cake shop in Dubai
They mentioned on their website, that if you can dream it, they can make it. Well, you are lucky to live in दुबई में एक संपत्ति because this cake shop in Dubai makes unbelievable cakes, those you have never seen before. Every cake they make gets its design from the customer's dream and their team. Although their prices are relatively lower, they offer considerable quality. They are one of the affordable cake shops in Dubai. Even if you don't know what cake to order, visit their site and see the most jaw-dropping designs ever. We can say they are the best-customized cake shop in Dubai.
स्थान: Al Khabaisi, Dubai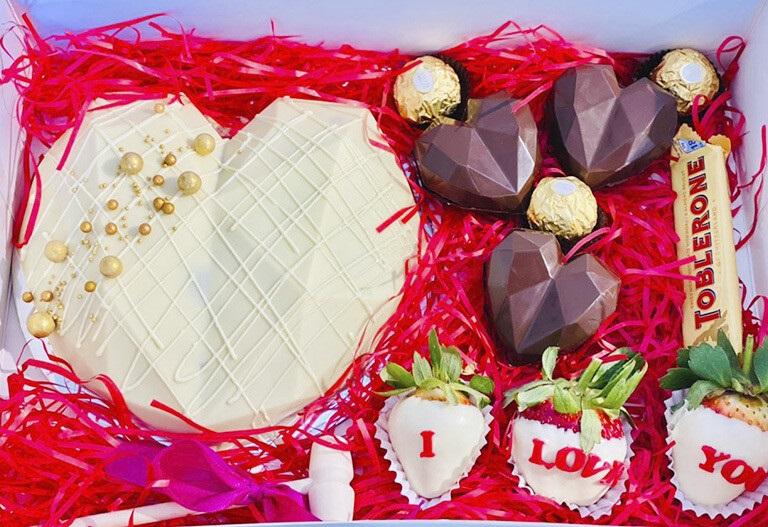 15. Looshi's Macarons Cakes Pies, an excellent customized shop in Dubai
Here is a home business where you can place your order at home in less than an hour. Their most popular product is macarons, as well as cakes and pies for every occasion. It should be noted that if you want a special design for the cake, order them. We suggest you order them for one of your parties because they have the best anniversary cakes in Dubai.
स्थान: दुबई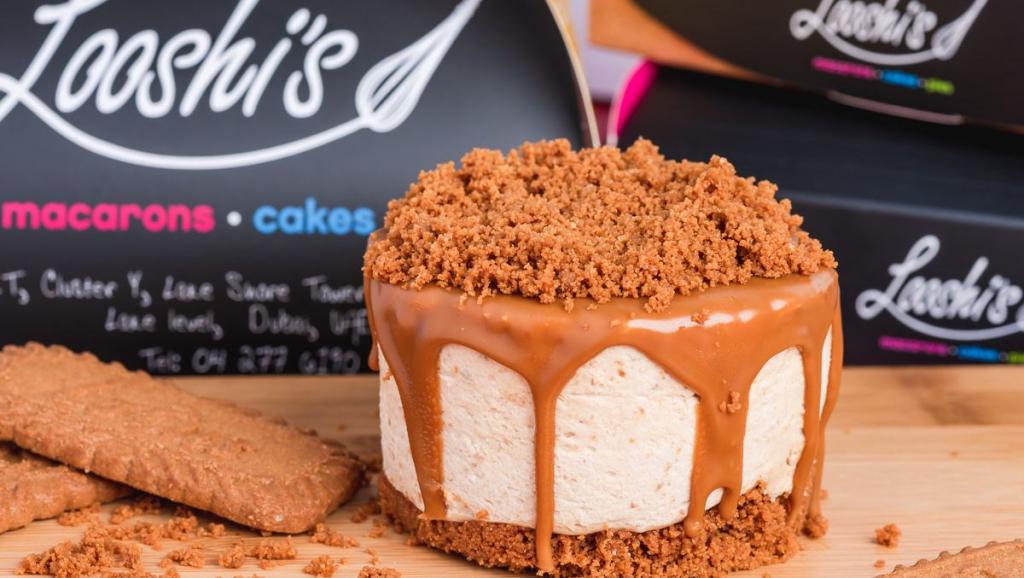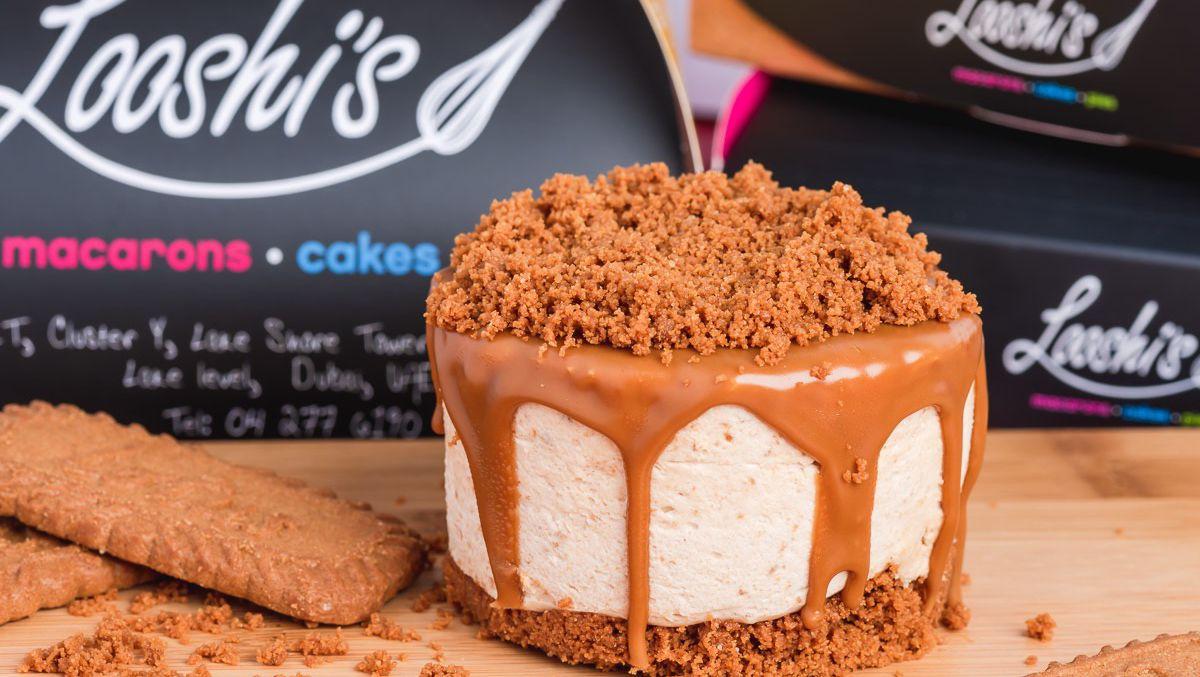 16. Shugah, one of the best online cake shops in Dubai
This is one of Dubai's best confectioneries. Here offers a wide range of cakes and desserts. In addition, you can also buy balloons and flowers alongside your favorite cake so they have prepared all things you need for a party under one roof. Fortunately, this is a cake shop in Dubai for all your celebrations. Also, their dietary section is not just vegan, they have sugar-free, gluten-free, eggless, and much more. Compared to other cake shops, it takes less time to deliver custom cakes. Just order them 2 days before the time you want. They have different flavors, from chocolate vegan cake to red velvet you have good access to all tastes and diets in this cake shop in Dubai. If none of their flavors is accepted by you, don't worry, they will accept the order. Their only problem is that they don't have a physical shop.
स्थान: स्ट्रीट 4ए, करामा, दुबई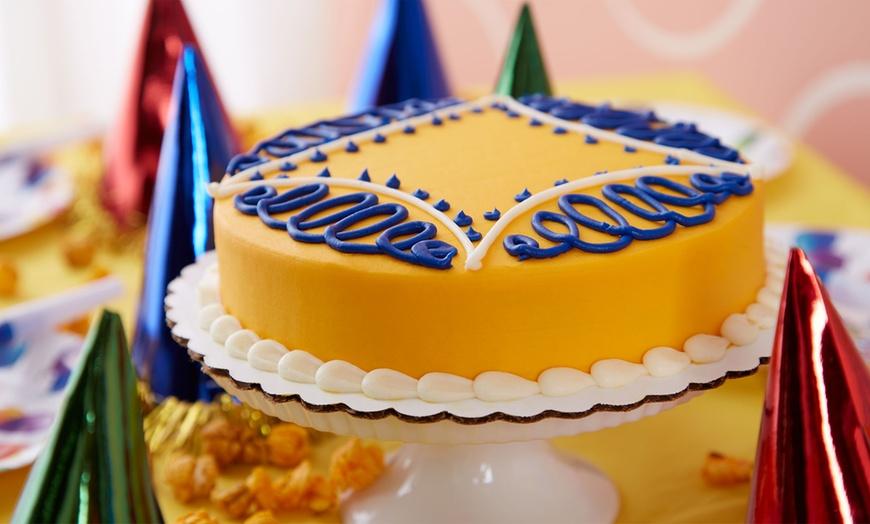 17. Chateau Blanc, a European bakery in Dubai
This shop offers you European-style cakes, pastries and gift options. This shop always makes special wedding cakes, so it has the best wedding cakes in Dubai. Chateau Blanc has the skills to make cakes for you for every ceremony. The taste of these cakes is excellent and their ingredients are very high quality. Be sure to visit here and try their delicious cakes.
स्थान: जुमेरा रोड, उम्म सुकीम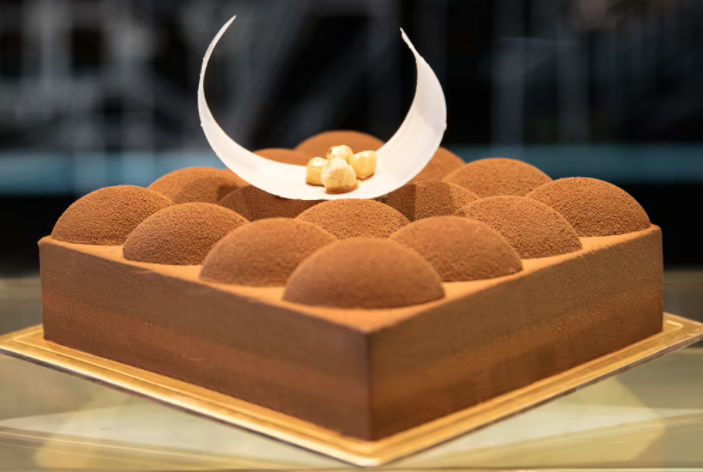 18. Laduree, a French bakery in Dubai for cakes
The shop started its work in 1862 and has been able to grow well over the years and represents French cakes in Dubai. We have to say Laduree is one of the most experienced cake shops in Dubai. Luduree presents unique savoury canapes, a wonderful selection of sweet petits fours and mini pastries to make your wedding more memorable. Also, Laduree makes macarons that are so delicious and you can serve them on every occasion. And in the end, this cake shop in Dubai makes handcraft wedding cakes. They baked one of the best wedding cakes in Dubai.
स्थान: Dubai mall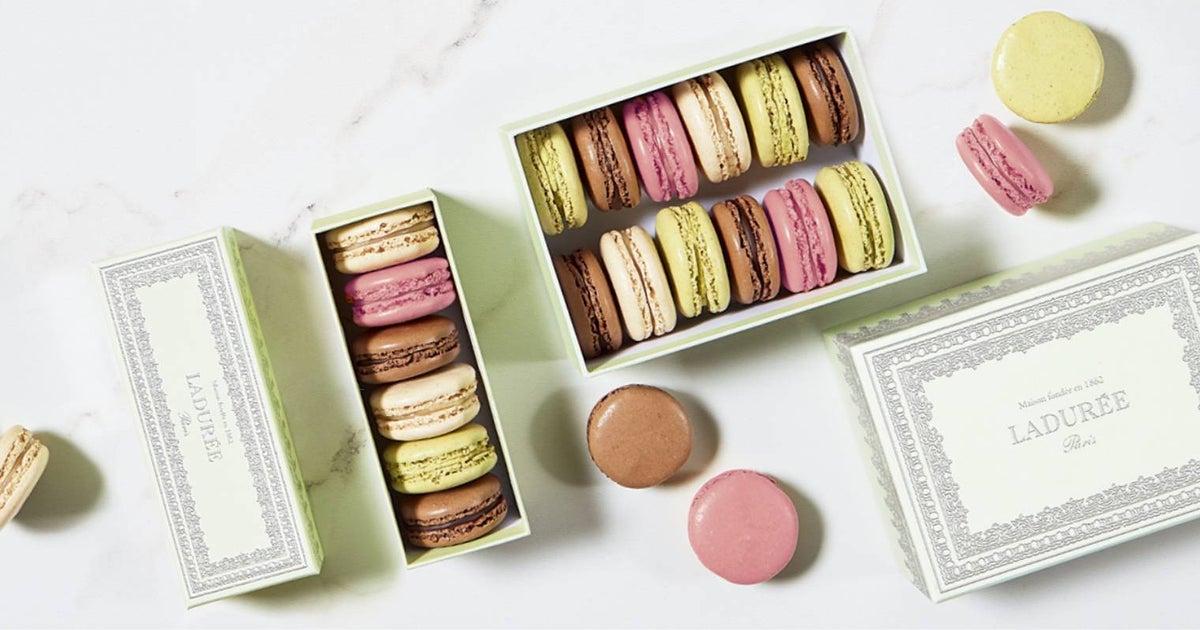 19. Mimoza Bakery and Sweets, a different cake shop in Dubai with different cake decor
This cake bakery is different from everyone else because they're just looking to add glamour to their delicious products. By presenting cakes with special décor, they make their customers happy. Mimoza makes luxury wedding cakes that you've only seen in your dreams and tell them what you have in mind, and on your wedding day you'll be very happy to see the cake. One of the best places to order your wedding cake in Dubai.
स्थान: Hor Al Anz East, Dubai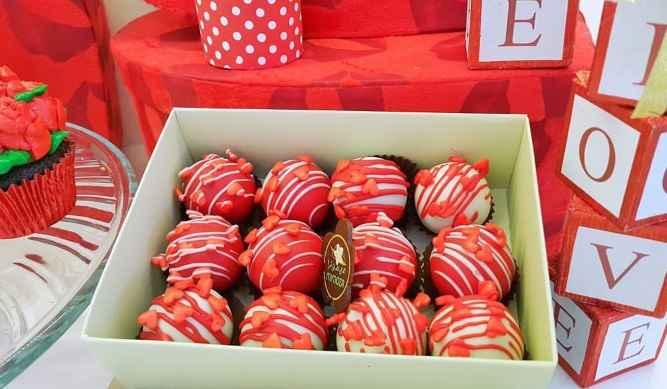 20. Sara and Sosha Cakes, an excellent cake shop in Dubai
With a degree in design and fine arts, they love baking cakes. They come from a family of bakers that started work in 1940. So Sara and Sosha Cakes shop is an experienced bakery in Dubai. They enthusiastically make your dream wedding cakes and ceremonies according to your opinion. You can even choose the taste and ingredients of the cake according to your taste. They are of the best-customized cake shops in Dubai.
स्थान: International City, China Cluster, Dubai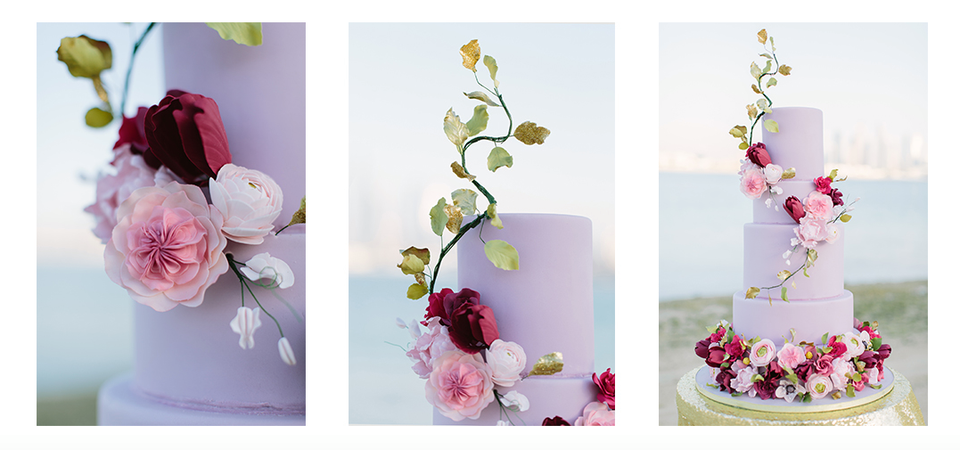 You have to try these cake shops in Dubai
इस लंबे लेख के अंत तक हमारे साथ बने रहने के लिए धन्यवाद। हमने . की पूरी सूची तैयार करने का प्रयास किया दुबई केक की दुकानें उनके पते और विशेषताओं के साथ। इस सूची के साथ, आप दुबई की अपनी यात्रा पर स्वादिष्ट शामें बना सकते हैं। इसके अलावा, अगर आप देख रहे हैं दुबई में एक संपत्ति खरीदें और प्रत्येक कन्फेक्शनरी के लिए हमारे द्वारा छोड़े गए पतों के अनुसार केक और पेस्ट्री को प्यार करें, आप चुन सकते हैं कि आप कहाँ रहते हैं। अल्खाइल एजेंसी इस तरह आपकी बहुत मदद हो सकती है।