Description
Fay Alreeman Villas at Al Shamkha, Abu Dhabi
Are you looking for a great property in the UAE to live with your family? Are you among large families who can not live in apartments and prefer to stay in a luxurious villa? Here, I want to introduce one of the greatest projects of Aldar properties in the heart of Abu Dhabi. Keep reading and learn more about the details of Fay Alreeman villas at Al Shamkha, Abu Dhabi.
Why should I buy Fay Alreeman Villas?
Today, many buyers who want to buy a property for sale in Abu Dhabi, choose the Fay Alreeman project as it provides a chance to be a part of a luxurious community with a wide range of facilities. Here, I have to add that this project is only for UAE and GCC nationals, who can choose from a selection of 3-6 bedroom villas and a total number of 554 units. Families with a number of children would like to live in a spacious home, so they can choose one of these villas as they range from 3,239 sq. ft to 5,360 sq. ft in three designs such as:
• 3-bedroom villas – Mediterranean
• 4 and 5-bedroom villas – Mediterranean and Modern Arabic
• 6-bedroom villas – Mediterranean, Modern Arabic, and Contemporary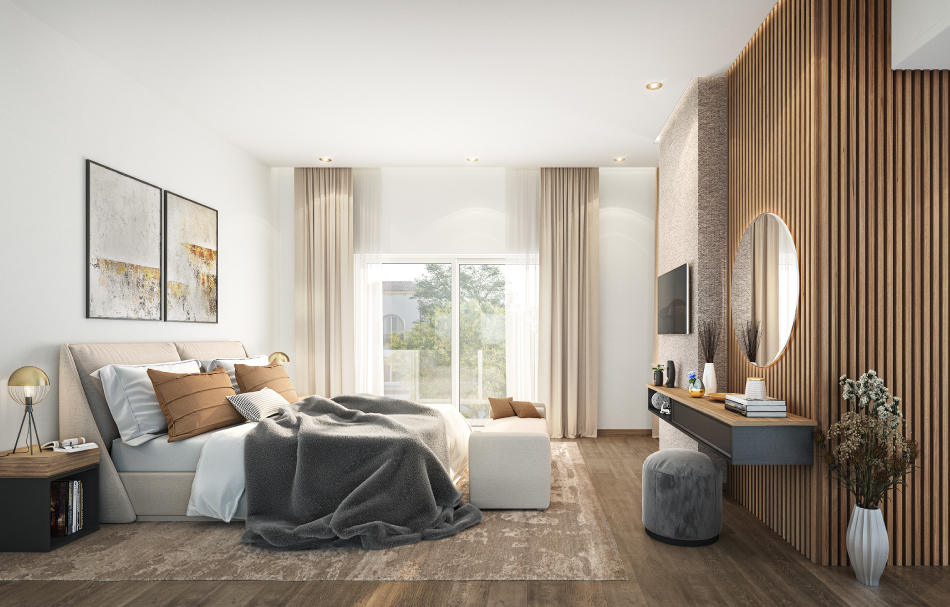 The superb location of Fay Alreeman Villas in the heart of Abu Dhabi!
Alreeman properties are among the best Al Shamkha homes, close to Abu Dhabi International Airport, which means all residents of this project can easily access important points of the city. For example, you can reach the following academic facilities, many cafes, and restaurants in half an hour:
Al Jazira Academic
Mohammad Bin Al Qasim School
Al Jazira Football Academy
Tea Plaza
Noor Al Fajr Cafeteria
Al Barza
Also, with a 5-minutes drive, you will access many prestigious medical institutions such as Dr. Mustta and Sama Hospital Shamkha and other famous places such as:
Al Shamkha Mall
Makani Al Shamkha Mall
Al Shamkha Nursery
Barney Home Nursery Al Shamkha Nursery
Al Jeel Kindergarten
Bonat Al Ghad Kindergarten
Another great point is that this neighborhood is near multiple bus stations, such as:
Tawi Al Khusus St
Jamla Mohamed Al Muhairbi Mosque and Tawi Al Khusus St
Al Ranhal St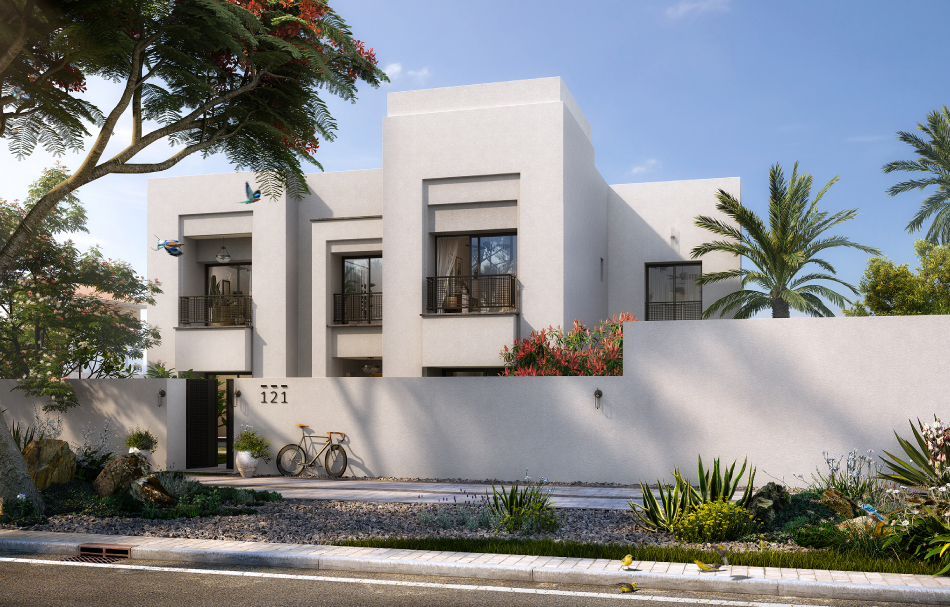 Fay Alreeman villas, where you can access several high-end amenities!
Another important point you have to consider when you want to buy a property in Abu Dhabi is the available amenities of your chosen project. Fortunately, the Fay Alreeman villas are among the best options in this field, which offer you a premium package for kitchen and laundry appliances.
As I mentioned, these properties are surrounded by different outdoor facilities, such as mosques, schools, community parks, supermarkets, pharmacies, retail areas, and more. Also, as a resident who likes to enjoy an active lifestyle in Abu Dhabi, you can access other facilities such as:
Communal gyms
Outdoor fitness areas.
Private swimming pool
Majlis
Maids room with an attached bathroom
Garage
Driver's room
Terrace
Barbecue area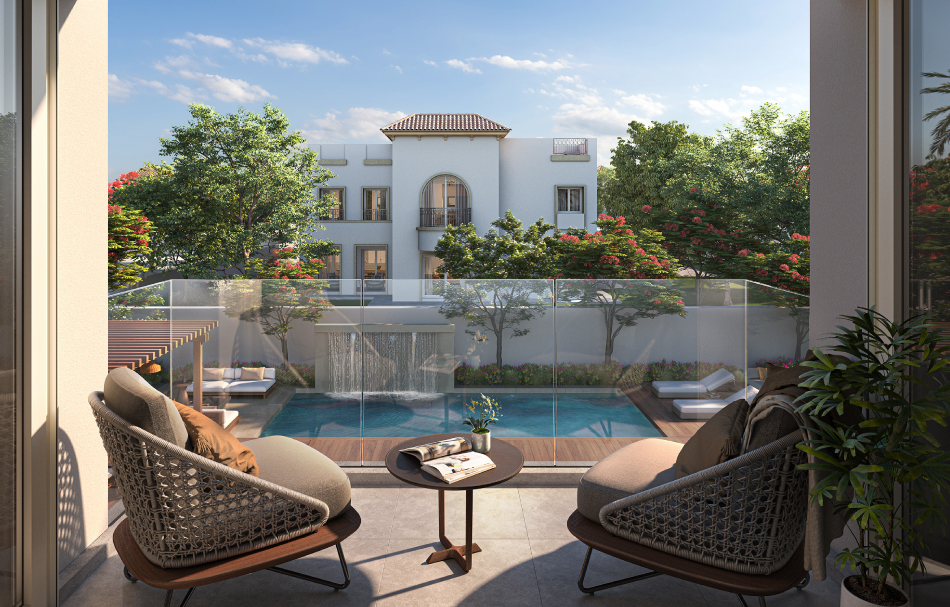 Why Alkhail!
Previously, I have introduced one of the best Al Shamkha projects, where you can find your favorite villa for sale in the heart of Abu Dhabi. After you have read the above text and learned about Fay Alreeman Villas at Al Shamkha, Abu Dhabi, contact us at Alkhail Real Estate. We will help you find the best offers at the most affordable price on the market. Also, you will benefit from our exclusive client services such as:
Citizenship services
Direct purchase (from builders)
100% FREE consultation on WhatsApp
Rapid response to your inquiry
1-minute booking service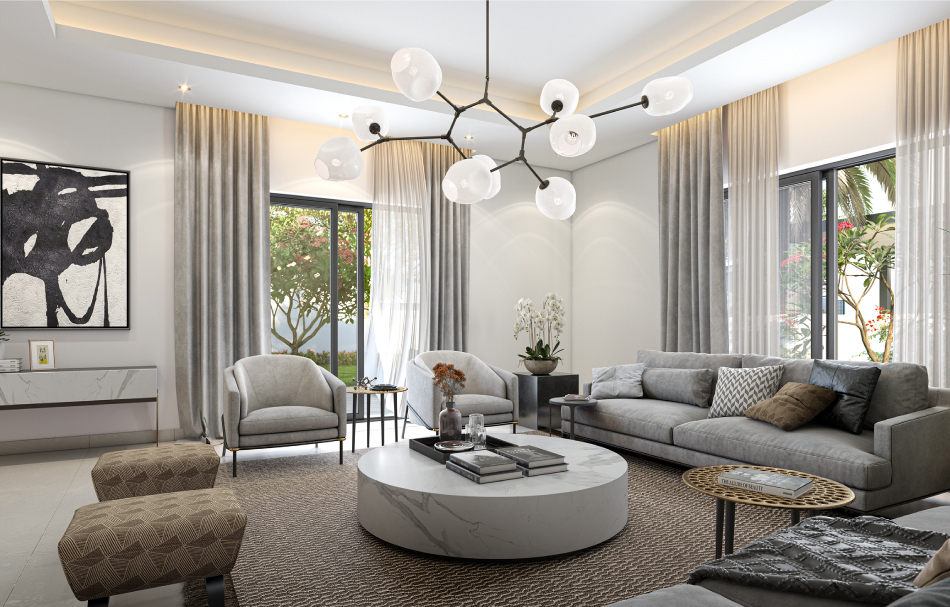 Payment Plan
| | | |
| --- | --- | --- |
| Installment | Milestone | Payment (%) |
| 1st Installment | During Construction | 40% |
| 2nd Installment | On Handover | 60% |
City

Abu Dhabi

State/county

Abu Dhabi UAE

Area

Al Shamkha

Country

United Arab Emirates