Description
Gems Estates Villas at Damac Hills, Dubai
If you have some extra money and are looking for a great investment opportunity with a high return, be sure that Dubai's real estate market is the best. There, you can find many residential projects and great apartments and villas. For example, Gems Estates Villas at Damac Hills, Dubai is one of the best options, where you can find your dream home among the most modern and specific-designed villas. To know more about the details of this project, keep reading until the end.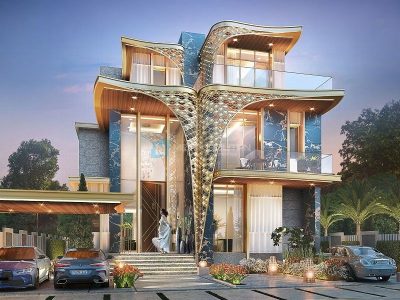 Why are Gems Estates Villas among the most popular properties for sale in Dubai?
When we talk about buying a property, especially a luxury villa in Dubai, we are talking about a huge amount of money, which makes it hard to decide. But to help you more, I have gathered a list of the most important features and key advantages of this project, such as:
It is one of the recent modern projects developed by the famous Damac developers.
There are different types of villas with 5, 6, & 7-bedrooms.
As a resident of this project, you will live among the best DAMAC Hills properties.
Many buyers choose this project because of its unique architecture inspired by black diamonds and the stunning texture of homes.
You can pay off these valuable homes with attractive payment plans over 3.5 years.
As a resident of Gems Estates, you will enjoy waking up in a lush green area!
If you want to know about the location of these luxurious properties for sale in Dubai, you should know that this project is famous because of its ideal and dream address, which is surrounded by Greenland, while you have easy access to all your needed social services. To know more about the details of this superb location and key destinations near these villas, read the list below here:
First Avenue mall – 11 Minutes
Mall of the Emirates – 24 Minutes
Dubai Polo & Equestrian Club – 10 Minutes
IMG World – 14 Minutes
Aster Medical Center – 09 Minutes
Al Maktoum International Airport – 28 Minutes
Dubai Autodrome – 12 Minutes
Miracle Garden – 13 Minutes
Dubai International Airport – 30 Minutes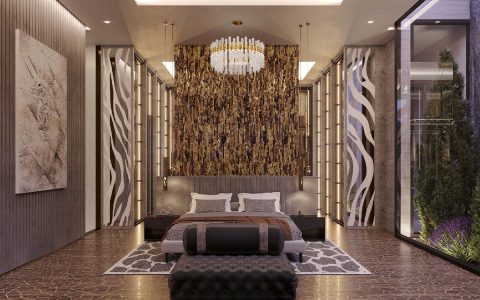 Choose your favorite home among the best Gems Estates properties and live Luxury!
The first point that comes to mind when you hear the name of a luxury villa in Dubai is a spacious home, where you can access the most modern and high-end facilities. If you want to follow your dreams and find a home based on your high standards, I suggest you search for your dream house among the facilitated Gems Estates villas and benefit from their exclusive advantages, such as:
Amusement Park
Elevated swimming Pool
Jacuzzi
Gymnasium
Game room
Indoor cinema
Restaurants
Parks and Leisure Area
Supermarket
Retail Outlets
Kids Play Area
Up to 12 parking spaces
Why Alkhail?
Read the above text and learn about one of the most wonderful residential projects in Dubai, named Gems Estates Villas at Damac Hills, Dubai. Then if you are interested in owning one of these units but do not know anything about how to buy a property in a foreign country like UAE, just contact us at Alkhail. Our professional real estate team is ready to help you buy your dream home at the best price, and based on your preferences. To make everything easier for you, we provide a list of special customer services, such as:
Direct purchase from the developer
100% free consultation
Zero commission fees
In-person and online consultation (through WhatsApp)
Immediate securing of the property
Citizenship services
Payment Plan
| | | |
| --- | --- | --- |
| Description | Milestone Event | Value (%) |
| DEPOSIT | Immediate | 24 |
| 1st INSTALLMENT | Within 3 months from sale Date | 5 |
| 2nd INSTALLMENT | Within 6 months from sale Date | 5 |
| 3rd INSTALLMENT | Within 9 months from sale Date | 5 |
| 4th INSTALLMENT | Within 12 months from sale Date | 5 |
| 5th INSTALLMENT | Within 15 months from sale Date | 3 |
| 6th INSTALLMENT | Within 18 months from sale Date | 3 |
| 7th INSTALLMENT | Within 21 months from sale Date | 3 |
| 8th INSTALLMENT | Within 24 months from sale Date | 3 |
| 9th INSTALLMENT | Within 27 months from sale Date | 2 |
| 10th INSTALLMENT | Within 30 months from sale Date | 1 |
| 11th INSTALLMENT | Within 33 months from sale Date | 1 |
| 12th INSTALLMENT | On 70% of Project Completion | 1 |
| 13th INSTALLMENT | On 80% of Project Completion | 1 |
| 14th INSTALLMENT | On 90% of Project Completion | 1 |
| 15th INSTALLMENT | On 95% of Project Completion | 1 |
| 16th INSTALLMENT | On completion | 40 |
City

Dubai

State/county

Dubai UAE

Area

Damac Hills

Country

United Arab Emirates