For Sale
New Project
Hot Offer
Nuaimia One Tower Apartments
9FP6+885 - Sheikh Jaber Al-Sabah St - Al Nuaimia 1 - Ajman - United Arab Emirates
Description
Nuaimia One Tower Apartments in Ajman, UAE
If you are searching among the best UAE developments to find a great property for sale, you should know that Ajman is one of the most in-demand emirates, where many local and foreign real estate investors like to buy a home. Keep reading and learn more about the details of Nuaimia One Tower Apartments in Ajman, UAE. Then you can decide whether you like to invest in this fastest-growing emirate or not.
Why do investors from around the world like to invest in Nuaimia One Tower apartments?
As I have mentioned above, this project offers the best Ajman properties for sale, which are great options for both investors and end-use buyers. If you are asking why, I invite you to read this paragraph and learn more about the details and advantages of this project, such as:
The project was built in 2006 by GJ real estate.
This is a 17-story residential building with different housing options, like studios, 1, 2, and 3-bedroom apartments.
It consists of two parts: residential apartments and commercial shops.
100 percent freehold property type
Affordable prices and attractive payment plans
Available bank loan facility for the expats
The superb location of the Nuaimia One Tower project in the center of Ajman!
If you are looking for the best residential project in UAE with a superb location, where you can enjoy stunning sea and city views, one of the first suggestions could be Nuaimia One Tower. This project is located in the center of Ajman, where all its residents can access different social services, like schools, hospitals, pharmacies, malls, supermarkets, and so on. If you want to know more about the details of nearby places to this location, read the below list.
Local private schools, such as Al-Hikmah private school
Multiple gyms
Nesto supermarket and other branded retail stores
Ajman City Center
Ajman E400 bus stop
Famous restaurants and cafes
Experience a highly luxurious lifestyle in  Nuaimia One Tower flats!
When we talk about UAE residential projects, especially those modern ones in Ajman, you can dream of a luxury home, where you can take a rest after a hard-working day and use a wide range of premium facilities to relax and enjoy spending time with your family. The below list includes a number of these high-end facilities.
Parking spaces
Elevators
24/7 Security services
Central air conditioning
Maintenance services
Gym and fitness facilities
Landscaped Gardens
Garbage disposal
Coffee Shop
Let Alkhail help you buy your dream home!
If you are looking for the best properties for sale in Uae, Ajman, I suggest you read the above text and learn about the details of Nuaimia One Tower Apartments in Ajman, UAE. Then choose your dream home among the different housing options of this project and contact us at Alkhail real estate. Here, our professional team will do the rest and help you buy your dream home at an affordable price. Also, we provide special services for our valued customers, such as:
Residency services (where applicable)
Property handover directly from developers
Totally FREE advice
Consultation on WhatsApp
FREE booking
Booking in 1 minute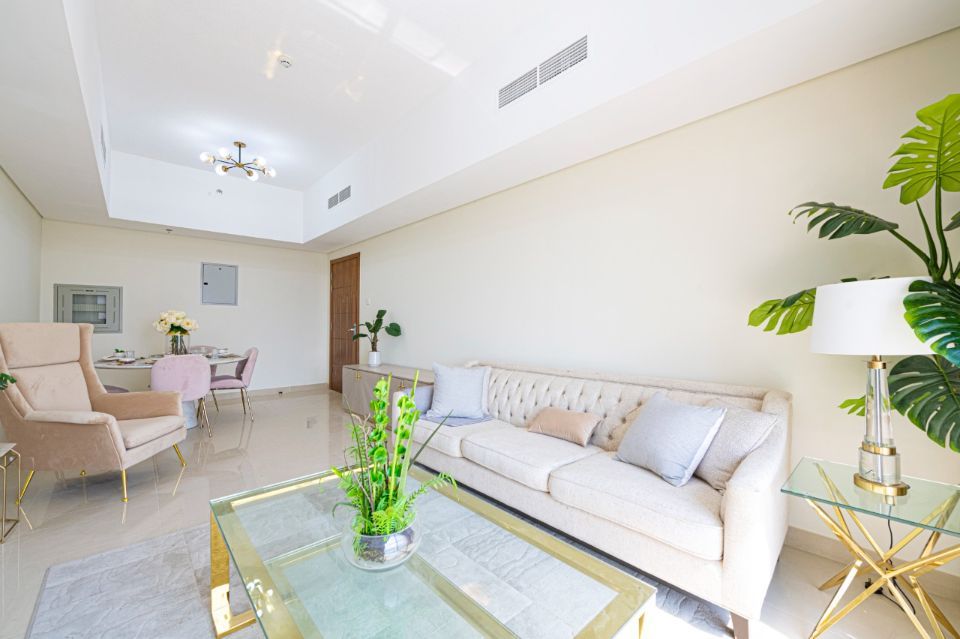 City

Ajman

State/county

Ajman UAE

Area

Ajman City

Country

United Arab Emirates
Similar Listings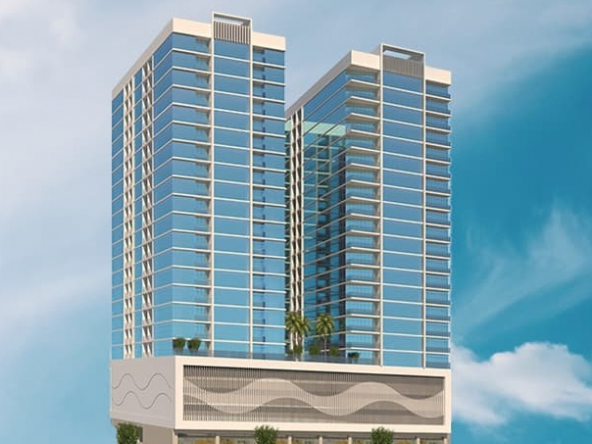 Al Rashidiya 1 - Ajman - United Arab Emirates
Bed:

1

Bath:

1

1264.73

Sq Ft

Apartment
Details