Description
Safa Two Apartments in Sheikh Zayed Road, Dubai
Almost all real estate investors know that Damac Properties is one of the best developers that build great masterpieces in the UAE. So if you are looking to buy an apartment for sale in Dubai with a luxury design that reflects the modern architecture, continue reading. Here, I will introduce Safa Two Apartments in Sheikh Zayed Road in Dubai.
Why do people choose Safa Two Apartments?
As you might know, Safa Two is the second edition of Nature of Luxury by Damac Properties that comes with 1, 2 & 3 bedroom apartments on the edge of Safa Park, Dubai. These luxury twin-rise high facades offer an excellent hanging garden that perfectly connects these towers and welcomes the residents with the most elegant entries with gems and jewels on endless display.
Before going through the details of this project let's see what are the key features of this tower that attract buyers:
Twin High-rise tower designed by De Grisogono
Residences with Burj, Palm, and Atlantis views
A selection of 1, 2 & 3 bedroom apartments
Both buildings are connected by a hanging garden
Attractive and flexible payment plan options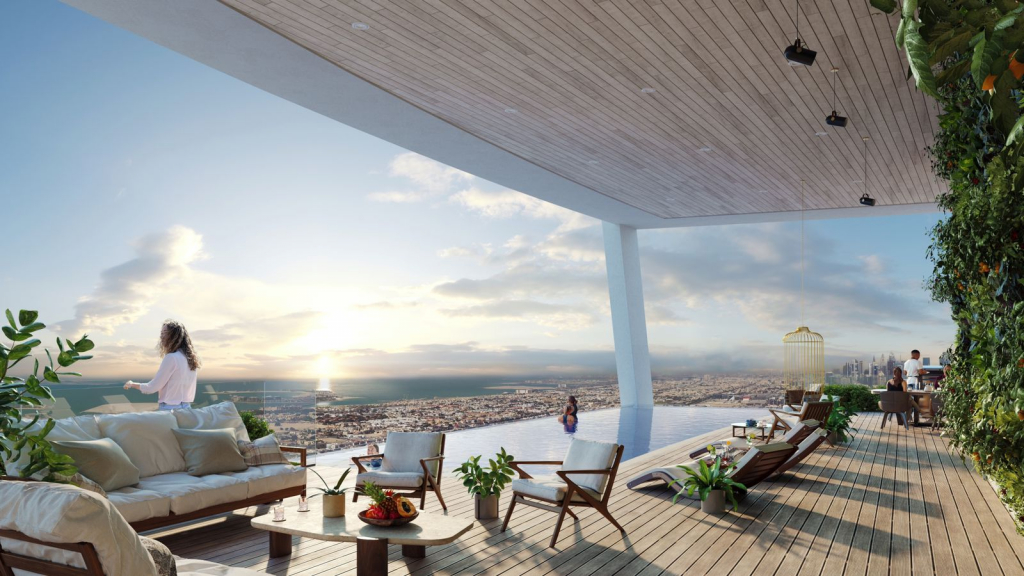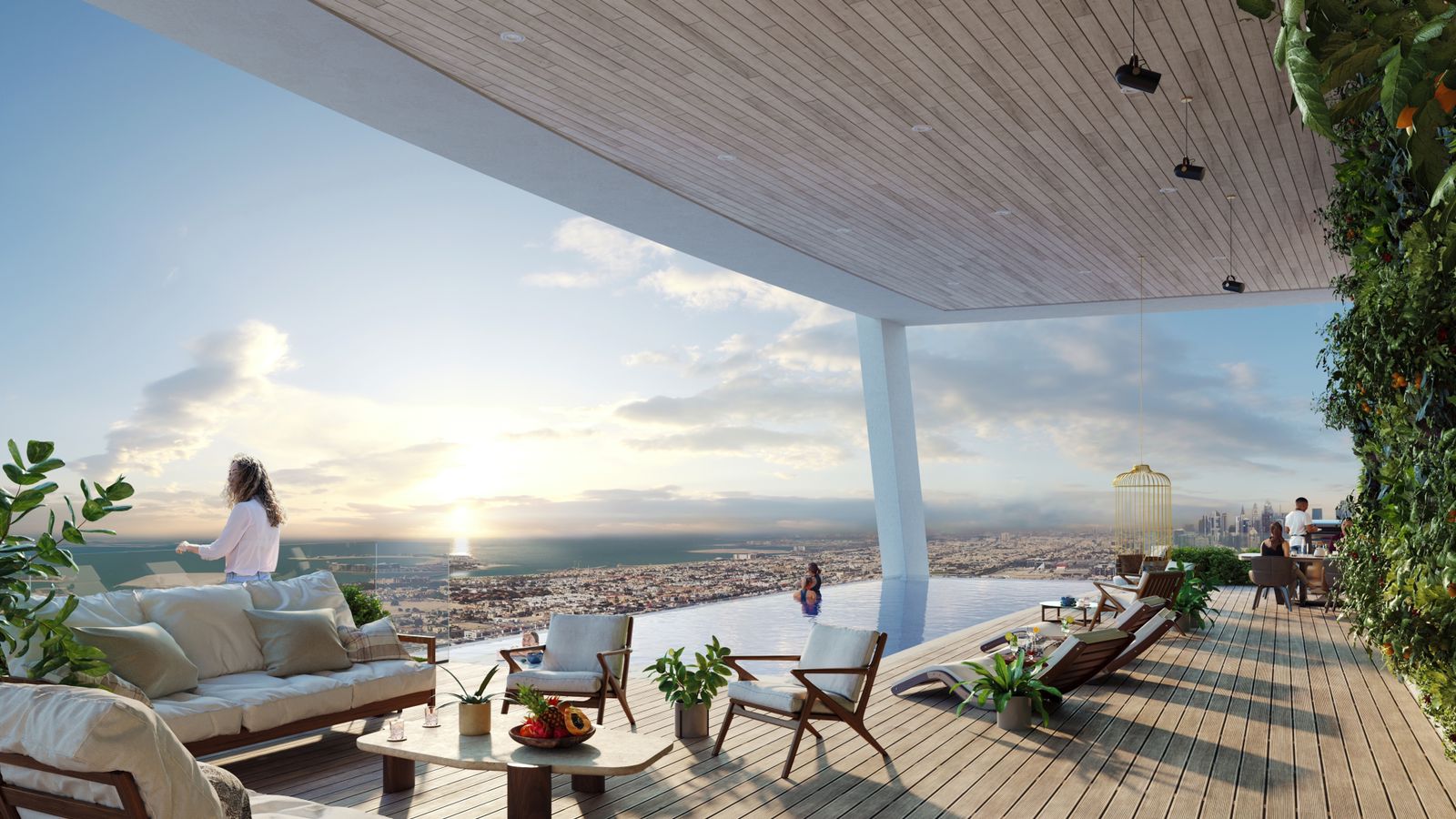 The superb location of Safa Two flats in Sheikh Zayed Road!
One of the most important points that you have to consider when you want to buy an apartment, whether for investment or living, is the location. Fortunately, the Safa Two project is in a central location that enables you to gaze upon sweeping
views of Safa Park, World Islands, and Bulgari Island from one side, and breathtaking vistas towards Burj Al Arab, Palm Jumeirah, and Atlantis. Also, if you want to know more about the nearby places, read the below list:
Malls
The shopping malls and districts closest to Safa 2 are City Walk (5 mins), Box Park (5 mins), The Dubai Mall (10 mins), Oasis Mall (10 minutes), and Mercato Mall (15 minutes).
Healthcare centers
The healthcare centers closest to Safa 2 are Medicare Hospital Al Safa (5 mins), Mediclinic The Dubai Mall (10 mins), Emirates Hospital (15 mins), Aster Clinic (20 mins), and Prime Medical Center (25 mins).
Hotels
The hotels closest to Safa 2 are Paramount Hotel Midtown (5 mins), JW Marriott Marquis (10 mins), Habtoor Palace (10 mins), The Oberoi (15 mins), Holiday Inn Express (15 mins), and Paramount Hotel – Al Khail Road (20 mins).
Schools
The schools closest to Safa 2 are Al Ittihad School (5 mins), Safa British School (10 mins), Horizon International School (10 mins), English College (15 mins), and JSS Private School (20 mins).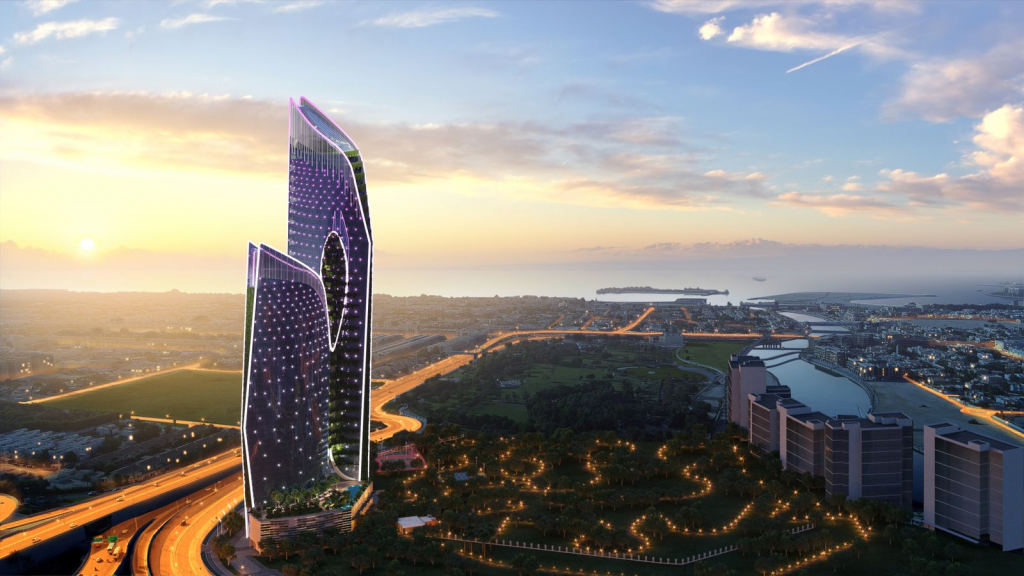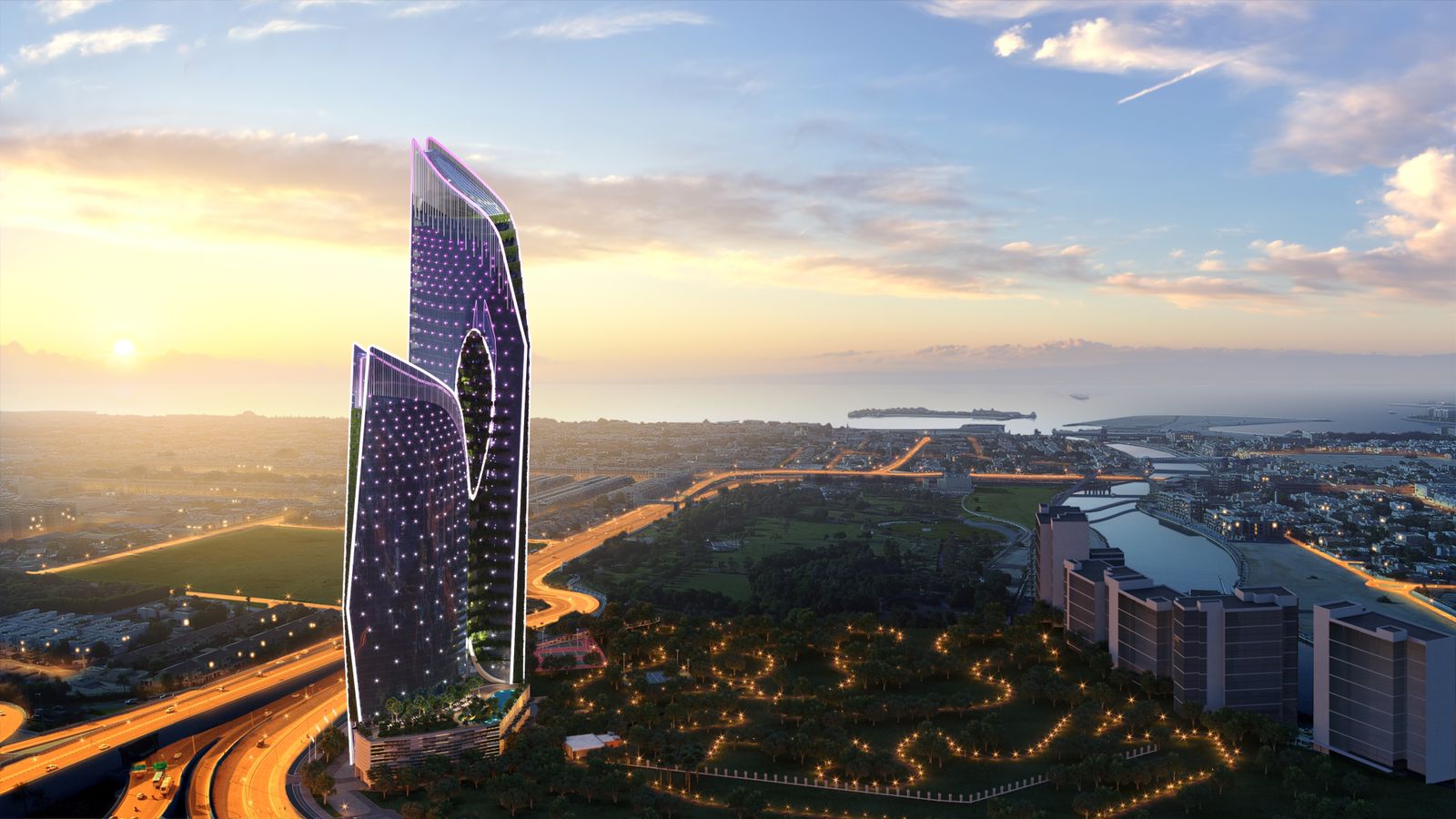 High level-facilities and world-class amenities in Safa Two units in Sheikh Zayed Road, Dubai!
Like all other properties for sale in Sheikh Zayed Road, you can access all high-level facilities in Al Safa Tower in Dubai, such as:
The covered parking
High-speed elevators
24-hour security Security with staff that observes the building through 24-hour CCTV monitoring.
Different fitness facilities including gym and swimming pool.
Spacious children's play area
International safety standards that ensure the security and safety of its residents such as fire extinguishers, alarms, and suppressors are installed throughout the building.
Book your unit in Safa Two Apartments with us now!
If you are looking for the most luxurious apartments in Dubai, nothing would be better than Safa Two Apartments on Sheikh Zayed Road in Dubai. Read the above text and learn about all the details of this project. Then choose your favorite unit and we will do the rest for you. Contact the Alkhail Real Estate team, and do not forget that we offer you a package of incredible services including:
Citizenship services
Direct deals (with developers)Alkhail Real Estate
Totally FREE advice
Consultation on WhatsApp
FREE booking
Booking in 1 minute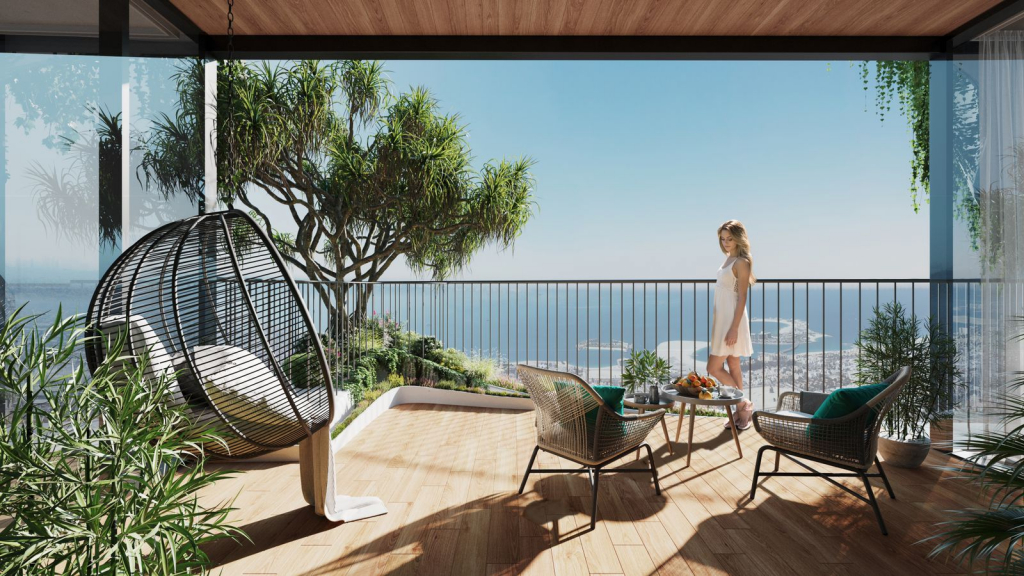 Payment Plan
| | | |
| --- | --- | --- |
| Installment | Milestone | Payment (%) |
| Deposit | Immediate | 20% |
| 1st Installment | Within 3 Months of Sale Date | 2.5% |
| 2nd Installment | Within 6 Months of Sale Date | 2.5% |
| 3rd Installment | Within 9 Months of Sale Date | 2.5% |
| 4th Installment | Within 12 Months of Sale Date | 2.5% |
| 5th Installment | Within 15 Months of Sale Date | 3% |
| 6th Installment | Within 18 Months of Sale Date | 3% |
| 7th Installment | Within 21 Months of Sale Date | 3% |
| 8th Installment | Within 24 Months of Sale Date | 3% |
| 9th Installment | Within 27 Months of Sale Date | 3% |
| 10th Installment | Within 30 Months of Sale Date | 3% |
| 11th Installment | Within 33 Months of Sale Date | 3% |
| 12th Installment | Within 39 Months of Sale Date | 3% |
| 13th Installment | Within 39 Months of Sale Date | 3% |
| 14th Installment | Within 42 Months of Sale Date | 3% |
| 15th Installment | Within 45 Months of Sale Date | 3% |
| 16th Installment | Within 48 Months of Sale Date | 3% |
| 17th Installment | Within 51 Months of Sale Date | 3% |
| 18th Installment | Within 54 Months of Sale Date | 3% |
| 19th Installment | Within 57 Months of Sale Date | 3% |
| 20th Installment | On Completion | 25% |
City

Dubai

State/county

Dubai UAE

Area

Al Safa

Country

United Arab Emirates
Similar Listings
Safa Park - Sheikh Zayed Rd - Al Safa - Dubai - United Arab Emirates
Bed:

1

Bath:

1

843

Sq Ft

Apartment
Details