Description
Seaside Hills Villas in Ajman, UAE
These days, UAE has become one of the most important real estate markets, where you can find different kinds of properties, such as villas, apartments, townhouses, office homes, and so on. Now, if you are looking for a great residential project in one of the best UAE emirates, keep reading and learn more about the details of Seaside Hills Villas in Ajman, UAE.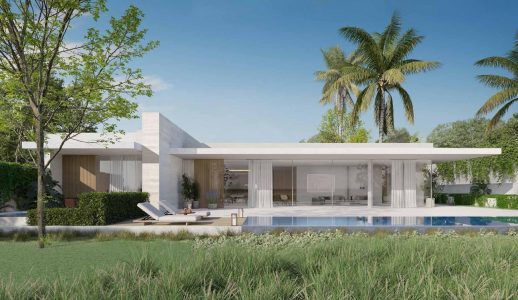 Why do Seaside Hills Villas attract property investors from around the world?
Do you like to buy property in Ajman? If so, you are at the right place. Let's go deeper and find out more about the details of Seaside Hills villas to see if they are appropriate for you or not. If I want to mention the most important features of this project, I can mention:
The project is a mix of world-class resorts, residences, and commercial spaces.
It is developed by the Al Zorah development group.
As a resident of these units, you can easily access an 18-hole championship golf course along a 12-kilometer beach.
As a potential buyer who looks for a spacious home, you will enjoy choosing your dream home among four-bedroom villas with private gardens.
These villas offer a one-story layout with ultra-modern and versatile interiors.
Each villa has three terraces cascading toward the waterfront, where you can enjoy stunning views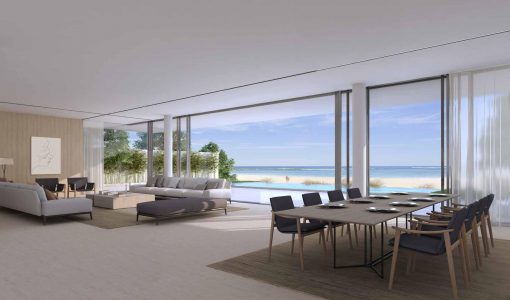 Seaside Hills project, where you can buy your dream villa near the sea!
When we talk about villas for sale in Ajman, the first point that comes to mind is a picture of a dream home near the sea. If you are searching for a dream like this, I have to say that Seaside Hills Villas is what you are thinking about. As a resident of this project, while you are enjoying stunning sea views, you are near the main roads, like Sheikh Mohammed Bin Zayed Road, which means you can easily reach wherever you like in a few minutes, such as:
25-minute away from Dubai International Airport
20 minutes away from Sharjah International Airport
3 KM to shopping facilities, like major retail outlets and shopping malls
7 KM to educational institutions, like a mix of schools and universities
5 min to hospital and clinics, like medical centers close to Al Zorah
Find your dream home among the comfortable units of Seaside Hills villas!
When we talk about the best residential project, high-end facilities are another important feature you have to consider. And fortunately, as a resident of this project, you can easily access the most premium facilities in your absolute privacy, such as:
Three shaded parking areas
Private beach access
State-of-the-art gym
Swimming pools
Tennis courts
Landscaped recreational areas
Tasteful dining areas
Rooftop bar and restaurant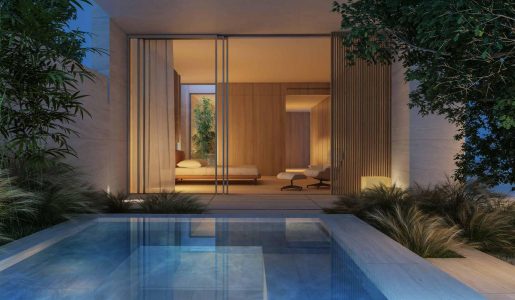 Alkhail helps you buy your favorite home!
Do you like to live in a villa near the sea, where you can easily access all the social services you need? If your answer is positive, read the above text and learn more about the details of Seaside Hills Villas in Ajman, UAE. Just choose your dream home and do not worry about the rest of the process. Contact the Alkhail real estate group and we will help you buy your dream home at the most affordable price on the market. Also, here you will benefit from other advantages, such as:
Residency services (where applicable)
Property handover directly from developers
Totally FREE advice
Consultation on WhatsApp
FREE booking
Booking in 1 minute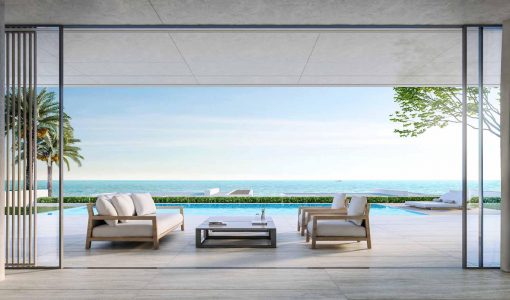 Payment Plan
| | | |
| --- | --- | --- |
| Installment | Milestone | Payment (%) |
| Reservation Payment | Upon signing Reservation Agreement | 10% |
| 1st Installment | 3 Months from SPA | 5% |
| 2nd Installment | 9 Months from SPA | 5% |
| 3rd Installment | 15 Months from SPA | 5% |
| 4th Installment | 21 Months from SPA | 5% |
| 5th Installment | Upon Completion | 70% |
City

Ajman

State/county

Ajman UAE

Area

Al Zorah

Country

United Arab Emirates