Al Noor Island in Sharjah has become a top location for locals and visitors who are searching for a relaxing getaway in a family-friendly ٍٍٍEmirate. The moment you set foot on Noor Island in Sharjah, it is as if you are in a whole new universe. A universe that tempts you with attractions that spark your creative mind.
Visitors may enjoy everything from spectacular light shows and stunning art pieces to gorgeous flying butterflies as well as a peaceful retreat in the Literature Pavilion, which is separated from the bustling city life of Sharjah. In this article, we are going to give you a guide to Al Noor Island in Sharjah. So if you are about to travel to this wonderful island, keep reading this article.
Al Noor Island in Sharjah; All you need to know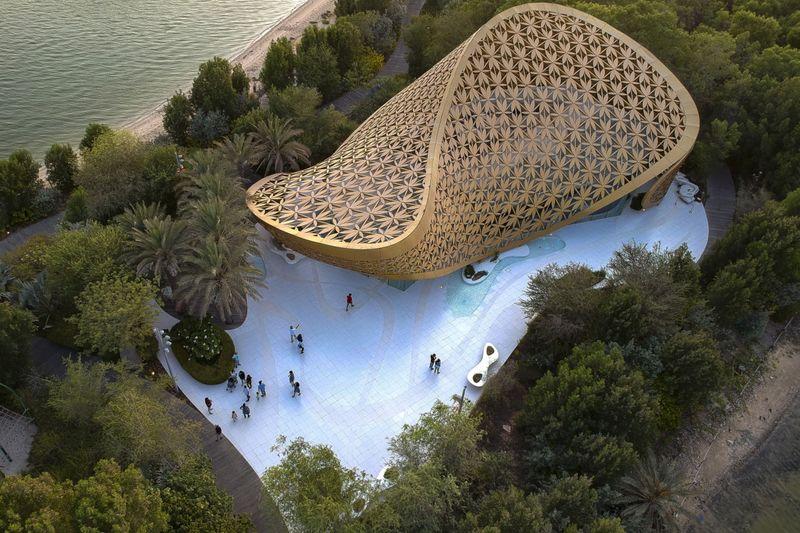 Al Noor Island in Sharjah is well-known for its tropical ecology, which is teeming with fluttering butterflies. In addition to eating and drinking healthfully, families may visit the literary pavilion and see the beautiful sculptures.
Take a tour of Al Noor Island, then get on a cruise for supper in Al Qasba. An evening stroll along Sharjah's Corniche will provide you with an expansive perspective of the city's contemporary buildings.
Do you want to know more about this wonderful island? Continue reading since we have prepared a complete guide on Al Noor Island.
What are the best Al Noor Island tourist attractions?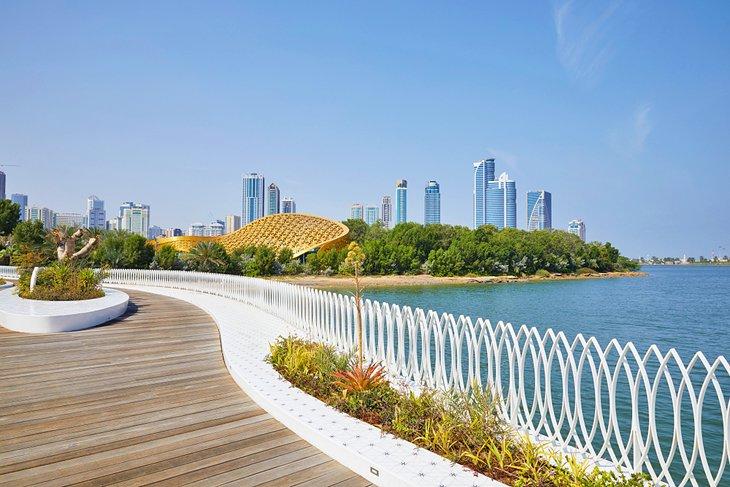 As a mini-vacation in Sharjah, Al Noor Island has a lot to offer, whether you're into wildlife or entertainment. In the following, we will get through all the tourist attractions on Al Noor Island. So, stay with us to know more about this island.
1. The Butterfly house; a major tourist attraction on Al Noor Island in Sharjah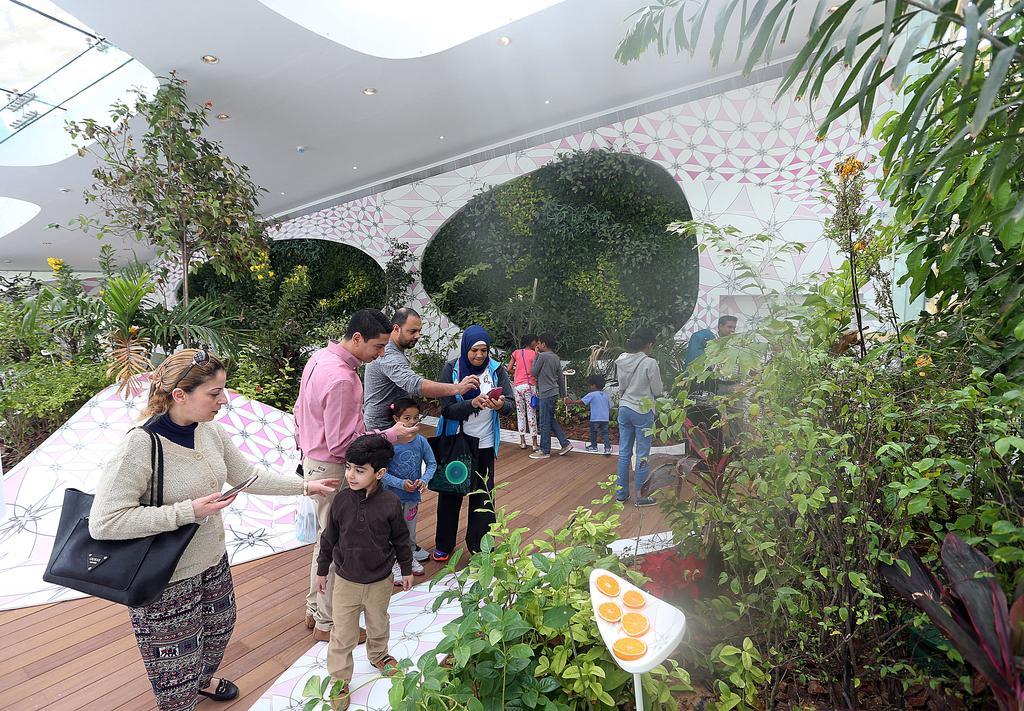 This location enables you to get close to more than 20 unusual butterfly species. The Butterfly House is the major tourist attraction on this island in Sharjah. It has been designed to let in sunlight while retaining moisture. So it may serve as a home for butterflies of many kinds, types, and colors.
As you explore the area, you could come upon a species that has adapted to blend in with its natural surroundings or learn about the many kinds of butterflies. In addition, there is a café in the home of butterflies, so your visit will fly by just like the butterflies themselves. So, don't forget to fuel yourself with food.
2. Art and sculpture; eye-catching designs on Al Noor Island in Sharjah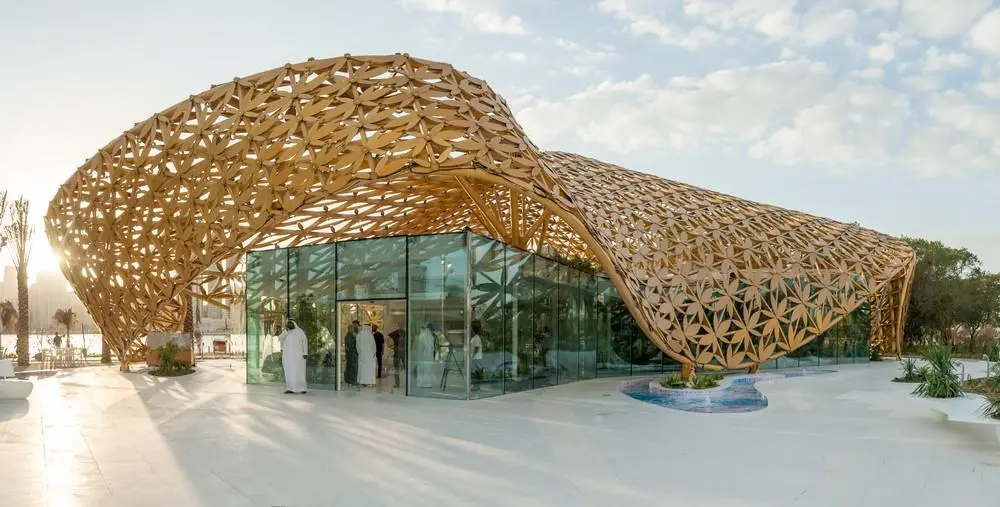 Sharjah's Al Noor Island celebrates the beauty of nature and the creative spirit of its residents. The island's unique art statues and artworks are a clear example of this. In fact, each of the island's six projects blends effortlessly into its historical and heritage surroundings.
Watch in delight as the Torus' metallic finishes and optical illusions create an air of greatness and elegance around you. OVO, a sculpture in the form of an egg, will wow you with its deft use of wood, water, and LED lights.
The Columns' linear, artistic work contains a significant but simple depiction of growth and stability. The Fossil Rocks, a rock-solid trio, can also take you elsewhere.
3. Literature pavilion; Best place to relax on Al Noor Island in Sharjah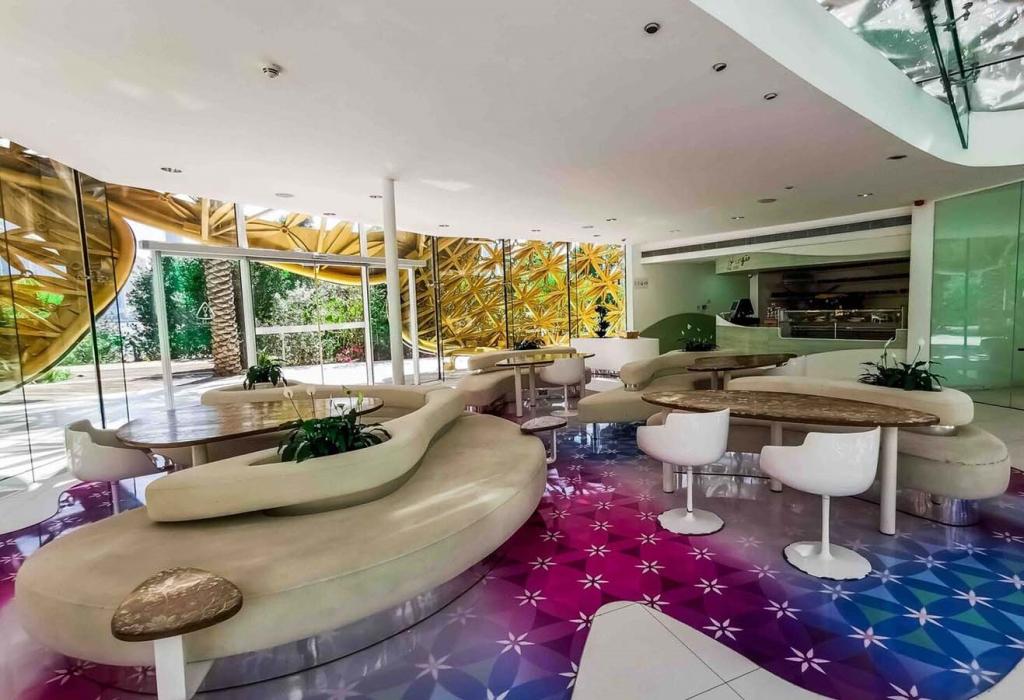 Al Noor Island's Literature Pavilion has cheerful colors, comfortable sofas, and poetry words in gorgeous Arabic calligraphy. This place is sure to inspire your hidden poet. The elegant decor is merely the first step. As you enter the pavilion, the melody of a fountain and lulling music takes you into a world of tranquility and peace on Sharjah Island.
Put your feet up, relax, and enjoy some reading. Alternately, you may turn your attention to work by writing down some of your thoughts. Here, you'll find peace and stability that will inspire your creativity.
4. Landscaped gardens; Perfect nature on Al Noor Island in Sharjah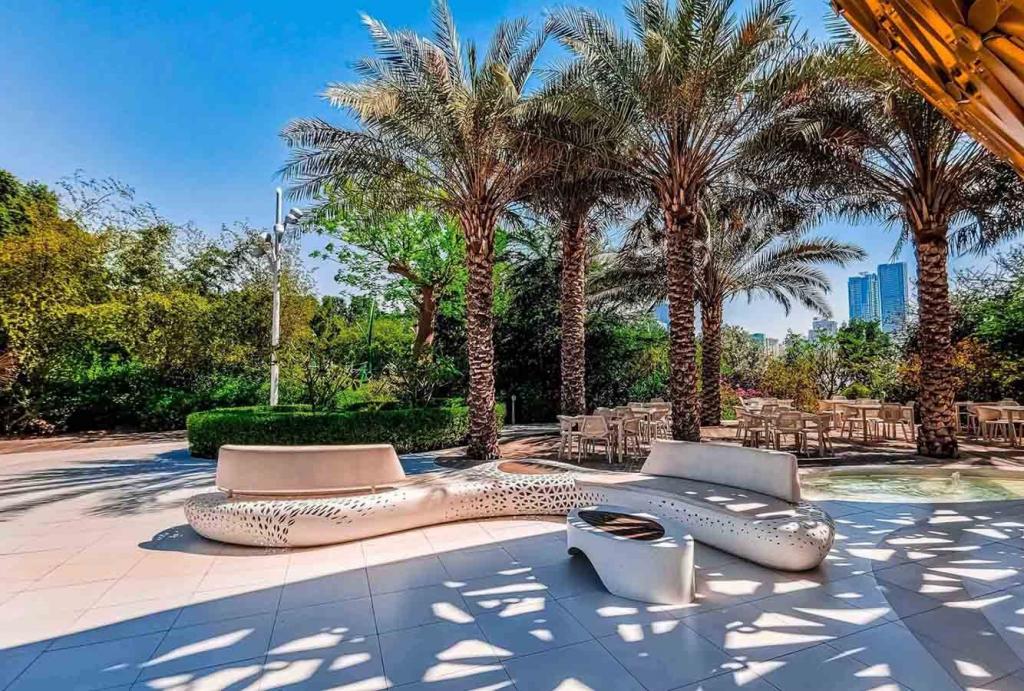 Nature is the best place to discover oneself. Simply take a few deep breaths and let the surroundings infuse you with their clean air. Noor Island's scenery is as distinctive as the island itself, thanks to the meticulous selection of every green part.
The nature in a landscaped garden in Al Noor Island in Sharjah, from cactus to bottle-shaped trees, plant species, and an olive tree that has been there for more than two centuries, deserves all the attention it gets.
5. Al Noor Island Architecture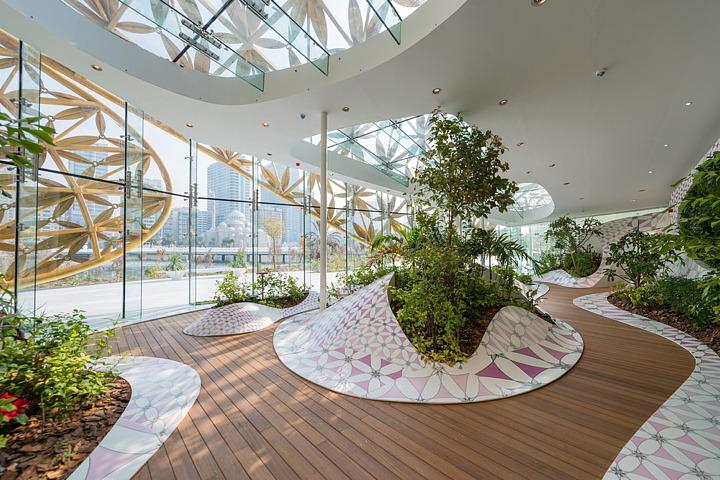 Against the backdrop of Sharjah's projected development in the United Arab Emirates, there are constructions that seem to be nothing more than a dream. Noor Island Park, a beautiful landscape where technology meets nature, was developed by 3Deluxe, a German construction company in Sharjah – Transdisciplinary Design. There are more شارجہ میں تعمیراتی کمپنیاں you can find out about all of them with just one click.
Facilities on Al Noor island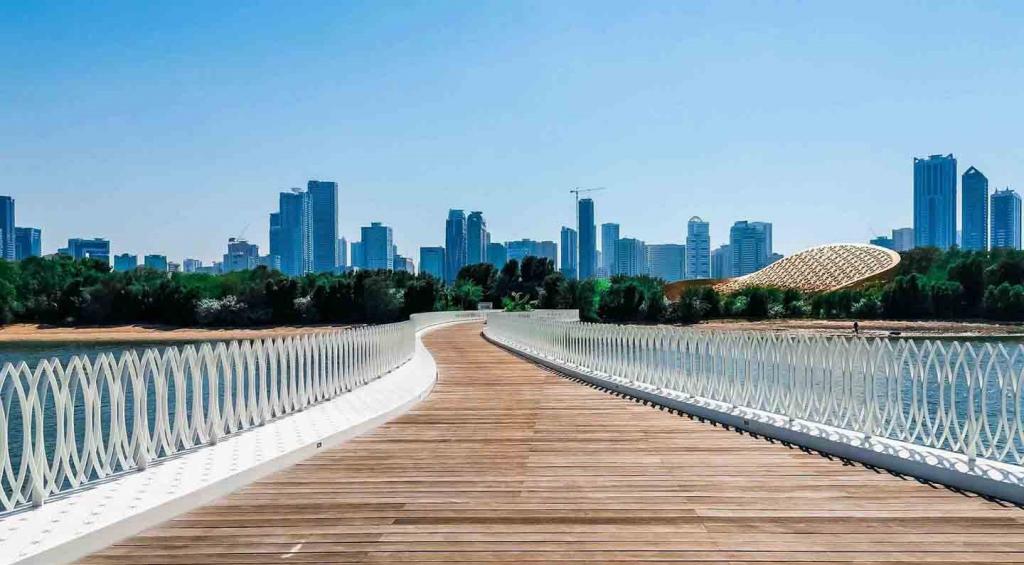 In addition to the attractions listed above, there are a variety of facilities available. We are going to show you all the facilities on Al Noor Island. These facilities include:
1. Play ground; Al Noor island amazing place in Sharjah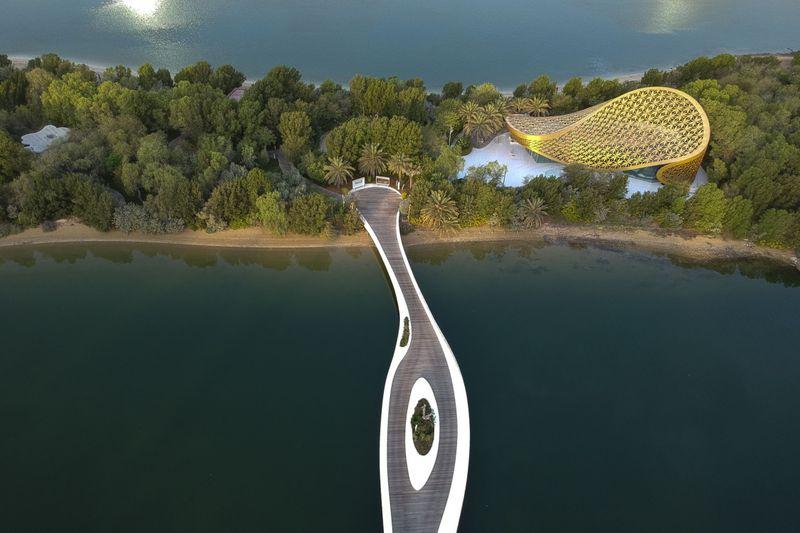 The playground on Al Noor Island is a favorite among local families with young children since it provides a safe and enjoyable environment for the children to play.
There are a plethora of kid-friendly attractions, including swings, slides, climbing structures, and wacky ropes. While keeping an eye on your kid, you may find plenty of shelter under the many trees and seats that mark the area's landscape.
With the addition of these services on Al Noor Island, the location has become a family-friendly destination.
2. Al Noor café; serve yourself with perfect coffee on Al Noor Island in Sharjah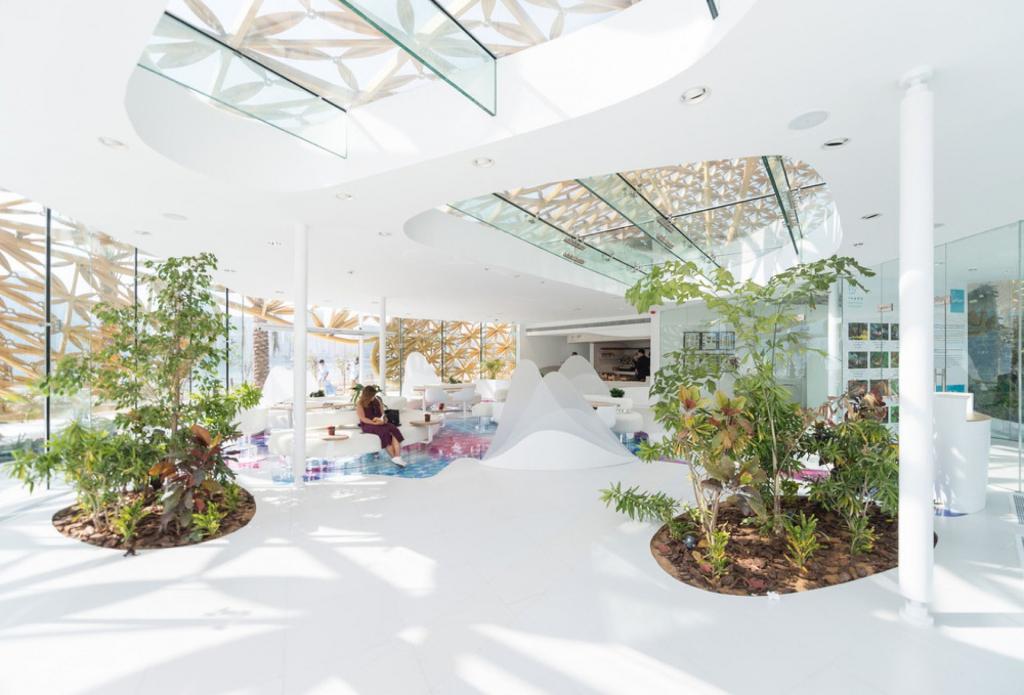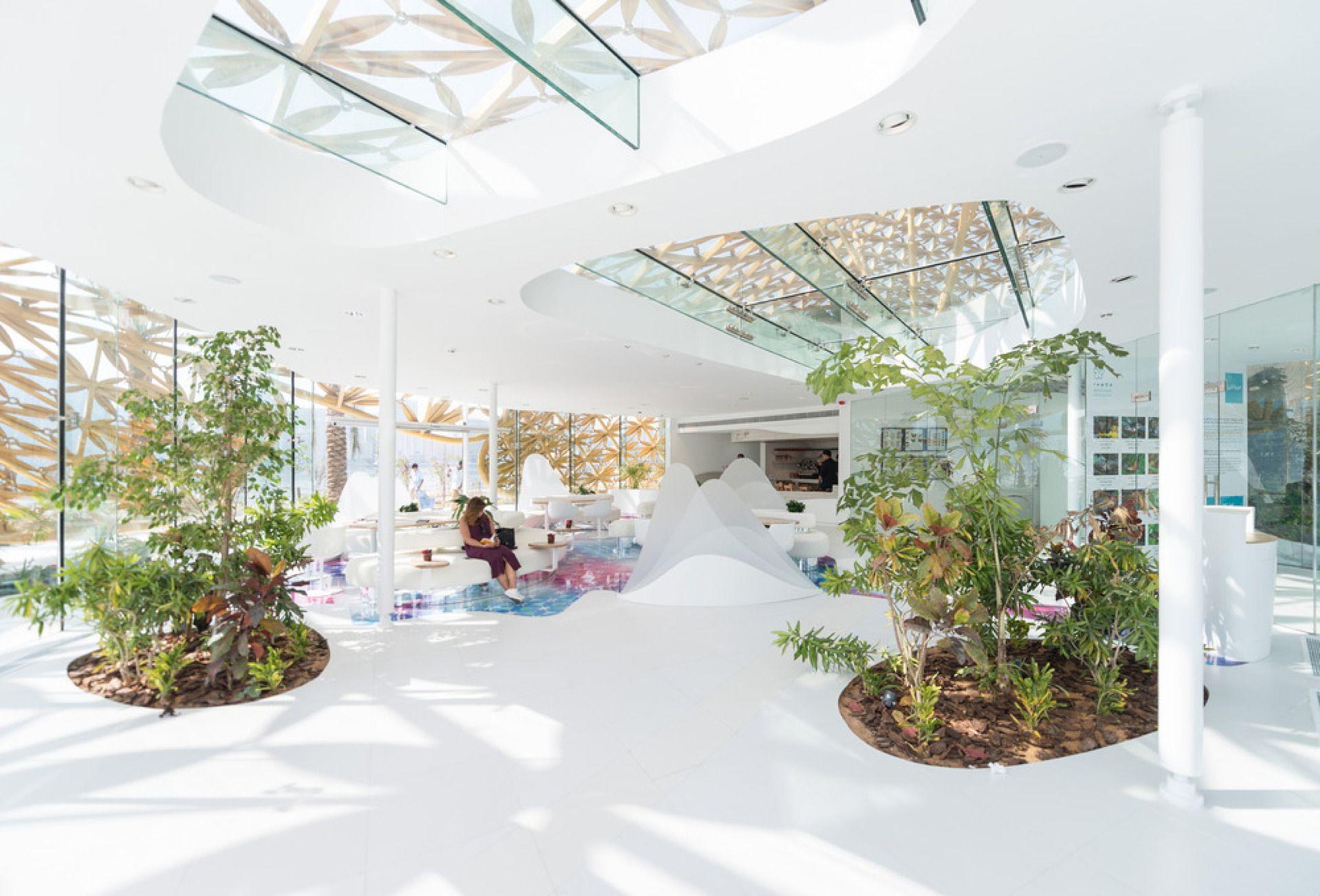 There's a Noor Cafe on Al Noor Island for eating a light snack during your visit to the island. The café has a wide variety of nutritious drinks and snacks, as well as plenty of room to spread out and enjoy your meal.
At night, this cute small establishment changes into a luminarium with beautiful décor and warmly illuminated furnishings to create the tone for a wonderful evening out in Al Noor café in Al Noor Island in Sharjah.
Al Noor Island: The perfect nights

"Masterpiece" is a common description of Noor Island. While the amazing scenery, impressive art pieces, and diversity of greenery all contribute to the whimsical atmosphere, it is the nighttime illumination of LED lights that really puts the finishing touches on the experience.
Illumination and neon lights adorn the Al Noor island's structures as the sun sets, illuminating everything from the trees and sidewalks to art pieces, buildings, and even the bridge itself. Taking in this mesmerizing performance is one of the Al Noor Island activities that you cannot skip.
Even more impressive is the Gleaming Meadows, a flowerbed consisting of 1200 fiber-glass blossoms that turn green in perfect harmony. Seeing is believing when it comes to this amazing exhibition of technology and nature working in unison on Al Noor Island.
How much should you pay to enter Al Noor island?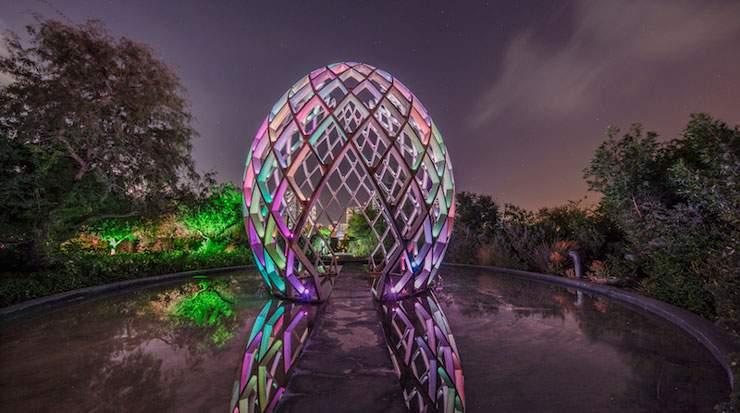 The Noor Island entrance gate is located next to the Al Noor Mosque, which is renowned for providing one of the most straightforward mosque tours in the United Arab Emirates.
Ticket prices for Al Noor Island are as follows: AED 35 per person aged 13 and above; AED 20 per kid aged 3–12.
The cost of this ticket does not include admission to the Butterfly House.
What are the Al Noor Island packages?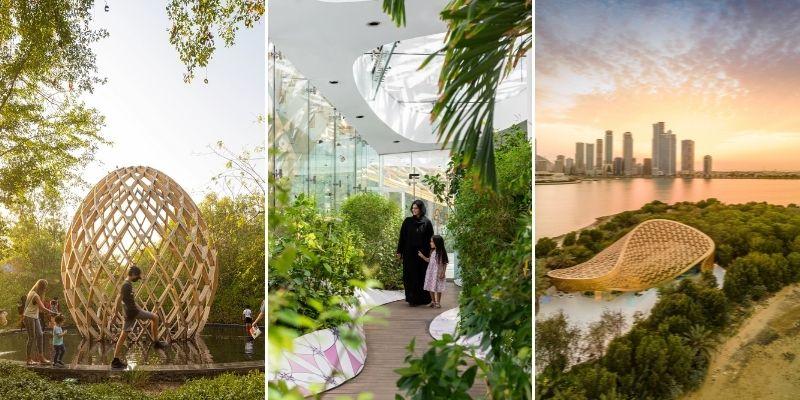 If you're looking for a break from the hustle and bustle of the city, Al Noor Island may be exactly the location for you to relax and recharge. The island has a wide variety of recreational options to choose from. Here, in this section, we are going to introduce you to all the packages on Al Noor Island.
1. A tropical labyrinth; Amazing wonderful butterfly class on Al Noor Island
In addition to a tour of the Al Noor Island Butterfly House, guests will also participate in an interior butterfly class, a nature walk and enjoy a variety of food and drinks.
قیمتوں کا تعین: AED 65; per family: AED 190 (2 parents & 2 kids)
Total time: 2 hours
2. By the bay; Enjoy the Al Noor scenery in Sharjah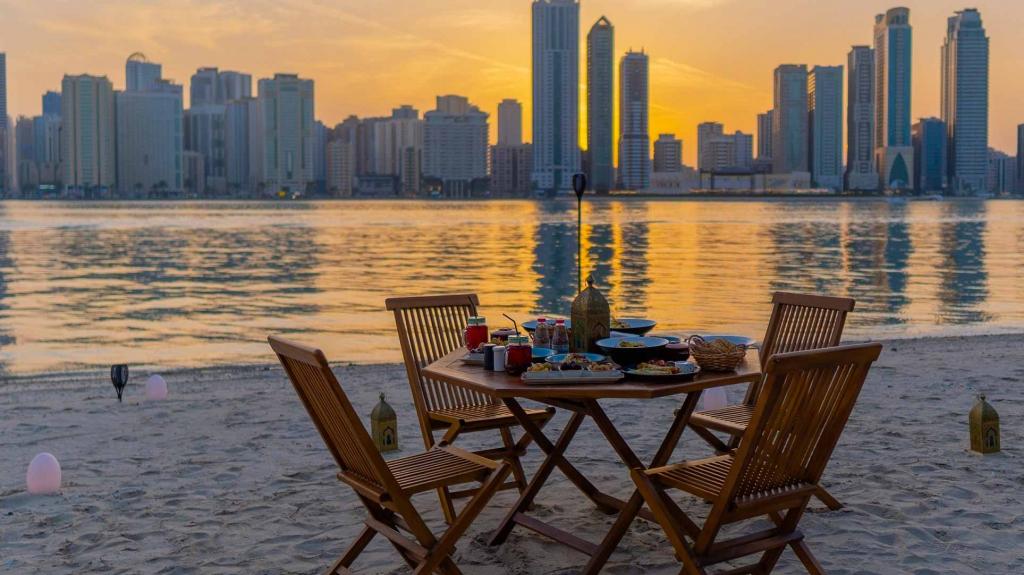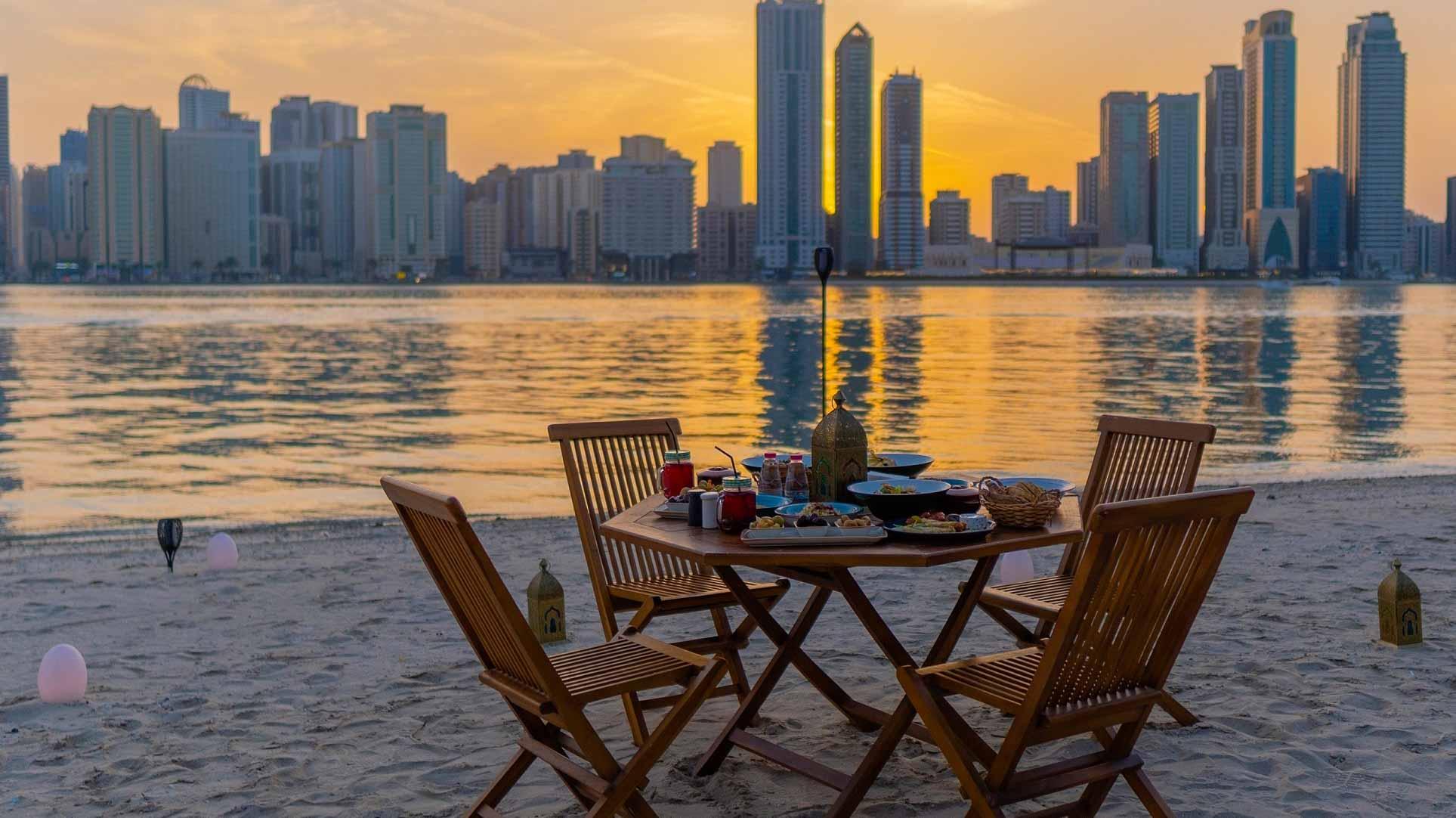 While appreciating the magnificent views of the Al Majaz Waterfront, you may have a peaceful supper on Al Noor Island's lagoon and take in the scenery. The package includes a tour of the island led by a naturalist and a wildlife walk.
قیمتوں کا تعین: AED 85 per person aged 13 and above; AED 35 per kid aged 3 – 12
Total time: 9:00 am to 10:30 pm (Daily)
3. Watching the skies; Don't miss watching the sky with a telescope on Al Noor Island in Sharjah
Are you a fan of the night sky and astronomy? You are welcome to use Al Noor Island's space telescopes and consult with the island's staff astronomers to learn more about the night sky.
قیمتوں کا تعین: AED 50 per person
Total time: sunset to 11:00 pm; sunset to 12:00 am on Saturdays and Sundays
4. Junior butterfly keeper; Learn about butterflies on Al Noor island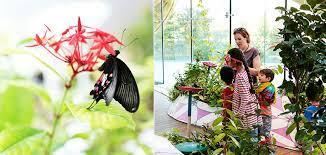 Adults can teach young people about the many varieties of butterflies and moths. Al Noor Island's department of education organizes these school tours to educate young people about butterfly care, feeding, and raising. As an added bonus, a private guided tour of Al Noor Island is included in the price.
قیمتوں کا تعین: AED 150 per family
Total time: 1 hour.
5. Morning yoga for ladies; warm your body and get relaxed on Al Noor Island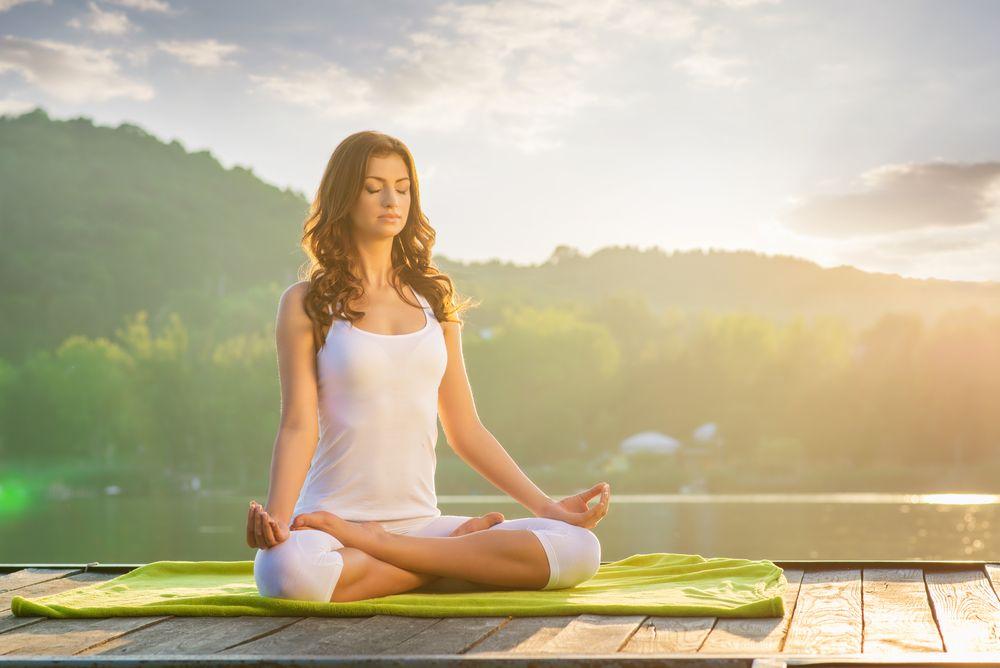 Al Noor Island is one of the few sites in Sharjah that can match with its tranquility and serenity. In order to take full use of these qualities, the island holds women-only yoga lessons on the second Saturday of the month.
قیمتوں کا تعین: AED 50 per person
Total time: 08:00 am to 09:00 am
6. Care for nature; Gardening tips on Al Noor island


Join this once-a-month course on Al Noor Island to know the rules of gardening. Rental villa residents in Sharjah may take advantage of the lessons since there is no age restriction. It's much more ideal if you have a garden right there in your own backyard.
قیمتوں کا تعین: AED 100 per person
Total time: 2 Hours
A guide to Al Noor Island Sharjah; how to get there?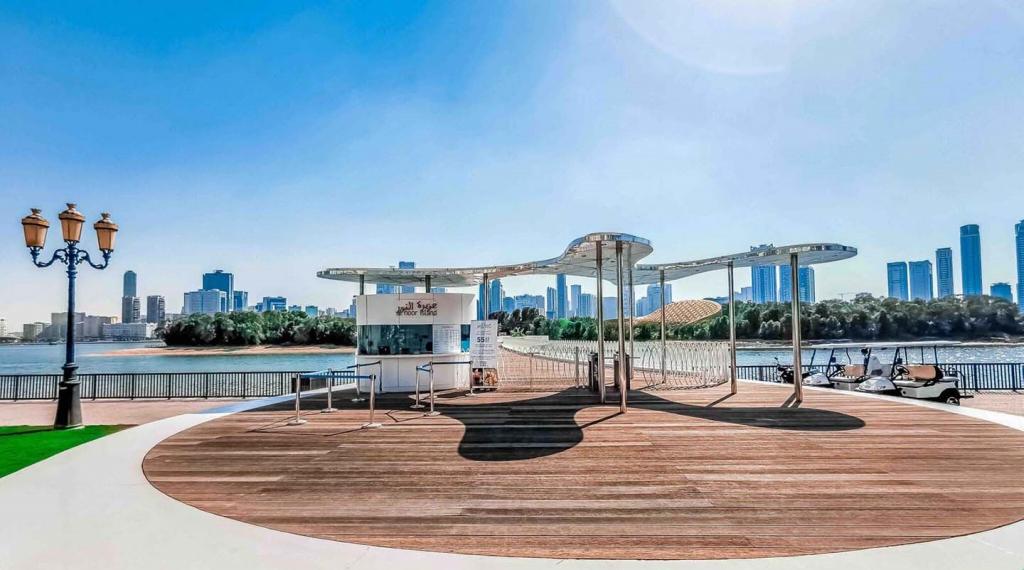 Al Noor Island has a peaceful position on Khalid Lagoon, which is just across from the Al Majaz port. The port itself has the potential to become a well-known location for those who are looking for free things to do and explore in Sharjah.
You can get to the island by crossing a footbridge that's located behind the Al Noor Mosque. Consider the region's attractiveness while making travel plans to Al Noor Island. People from all across Sharjah go to Al Majaz to unwind, causing the area to become crowded.
It's almost hard to locate an open parking spot, and you'll waste a lot of time waiting at traffic lights. So, it's best to take a taxi to Al Noor Island over the weekends. However, if you must drive, park your vehicle near the King Faisal Mosque and go from there. It's clear that this guide to Al Noor Island Sharjah doesn't apply to hot summer days. On weekdays, you may drive to Al Noor Island without a problem.
Tips to know about Al Noor Island as a first visitor
Because Al Noor Island is a popular tourist destination for both locals and visitors from across the world, weekdays are the best days to go because there will be fewer people around than on weekends.
It's a 30-minute trip from Dubai.
Hours: 9:00 a.m. – 11:00 p.m. On weekends, the store closes at 1:00 a.m.
The best time to visit is between 9:00 a.m. and 11:00 a.m. on weekdays or between 4:00 p.m. and 7:00 p.m. on weekends.
The Butterfly House is open every day from 9:00 a.m. to 6:00 p.m.
The majority of the area is easily accessible by wheelchair.
Is it worth the effort to get to Al Noor Island?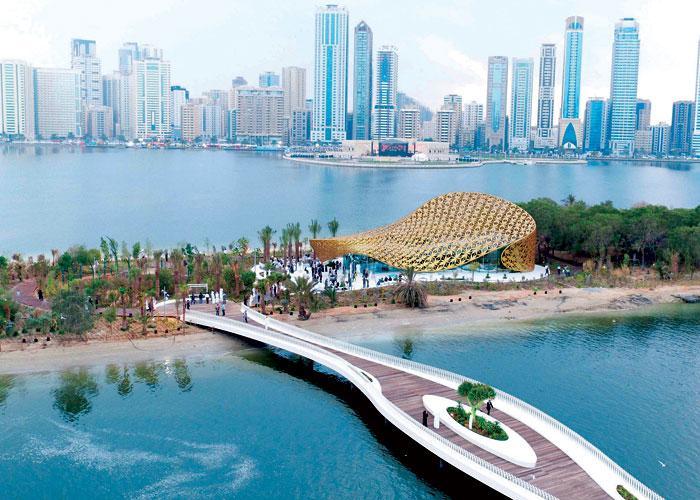 The concept of Sharjah's Al Noor Island is to create an atmosphere similar to the sanctuary, one in which visitors may unwind and relax a bit. Everything about this site encourages you to become more in tune with the natural world around you. It's as though you've entered a magical realm after visiting Al Noor Island.
The soothing sound of the ocean waves crashing on the coast adds to the pleasant atmosphere. In the background, you'll hear a constant stream of meditation music that enhances your whole experience.
The entrance charge and the ticket prices for various activities on Al Noor Island may, on the other hand, seem too expensive to some people. However, what you receive in return for your money is well worth it. So, based on this guide about Al Noor Island, would you like to visit this island?
There is no better way to enjoy the beauty and amenities of this magnificent island than to buy شارجہ میں پراپرٹی برائے فروخت. In addition, you may also get a residency in the United Arab Emirates. The Al-Khail Real Estate Advisory team is here for you 24 hours a day, seven days a week, if you have any questions about buying property in the United Arab Emirates.