Abu Dhabi is a collage of magnificent architecture, stunning beaches, traditional and cultural monuments, and a prime location for property investment. Only a few islands of calm remain in the Middle East's turbulent seas, and Abu Dhabi is one of them. There are few storms Abu Dhabi cannot weather due to its solid political system and vast oil and cash reserves. In the following section, we'll take a look at some Abu Dhabi properties for sale. 
Apartment for Sale in Abu Dhabi
The largest Emirate of the United Arab Emirates, Abu Dhabi is situated on 80% of the combined territory of the UAE. Fun, adventurous, and fabulous' – These words describe Abu Dhabi by tourists and homeowners. Having a sub-tropical, arid climate, sunny blue skies, and warm temperatures, Abu Dhabi is home to federal government offices and the hub of the country's political and cultural activities. Apartments in Abu Dhabi are a popular asset class that has been on the radar of international investors for more than two decades.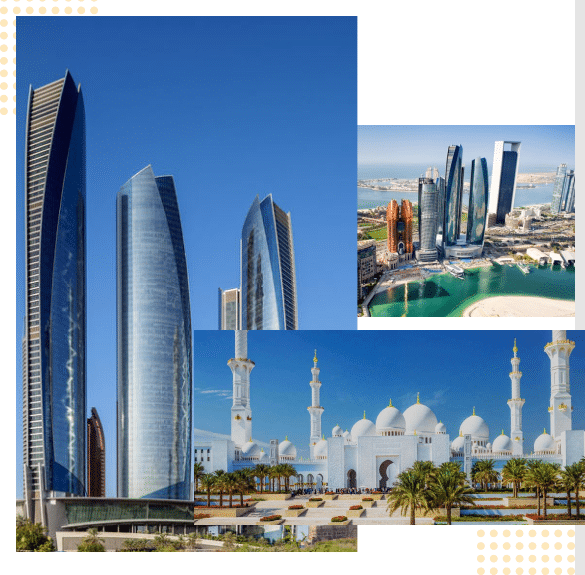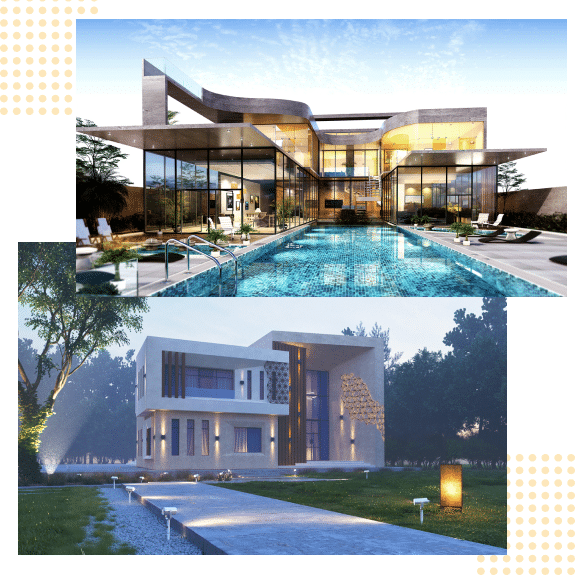 Villa for Sale in Abu Dhabi
The Corniche beach has grown into a beautiful road on Abu Dhabi's coastal side. This is a special place for residents and tourists to unwind during the evenings while watching the sunset, with little parks and cafes serving delicious cuisine.
Demand/return ratios for beachside villas were the most favorable at the end of 2021. Several areas showed the highest returns on investment, including Al Reef, Shakhbout City, Mohammed Bin Zayed City, and Khalifa City A. As a result of limited supply, prices are high. If you are looking for a charming, luxurious villa that offers space and freedom to do what you want, villas in Abu Dhabi are the best option for you.
Townhouses for Sale in Abu Dhabi
Unlike a villa, townhouses in Abu Dhabi emphasize their terraced portion. You will find a wide range of parks, a kid's play area, and outstanding international schools offering sought-after Townhouses for sale. 
A wealth of excellent amenities and easy access to the city's main landmarks turn Abu Dhabi townhouses into amazing places to call HOME. Al Reem Island – a consistent winner in all the statistics and Al Raha Beach – the second most popular area chosen by singles and families townhouses, is on the top of the list of properties for sale in Abu Dhabi.
The Appeal to Buy Property in Abu Dhabi
Several recent studies have emphasized that Abu Dhabi's real estate development has been the backbone of the UAE's economic journey, listing Abu Dhabi as one of the best cities to live, invest in, and do business. For the past few years and until now, the Emirate of Abu Dhabi has stood at the top of the list of most developed markets in the world due to the digital transformation of real estate services, such as sales management, leasing contracts, and developmental projects management.
Best Places to Invest in Abu Dhabi
As of 2021, Abu Dhabi's residential property values have been trending steadily upward, according to ValuStrat consultancy. The housing sector in the emirate generates an average 7.4% gross yield. 
However, investment value and profitability are directly related to the property's type, purpose, size, and location. The following section describes the best areas in Abu Dhabi to buy a villa, apartment, or townhouse.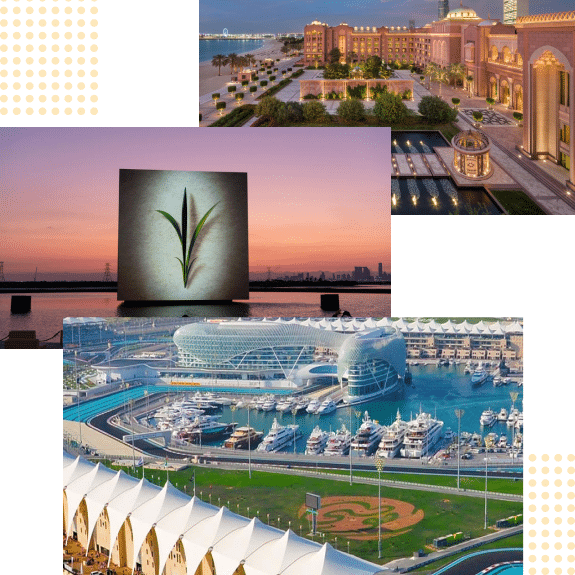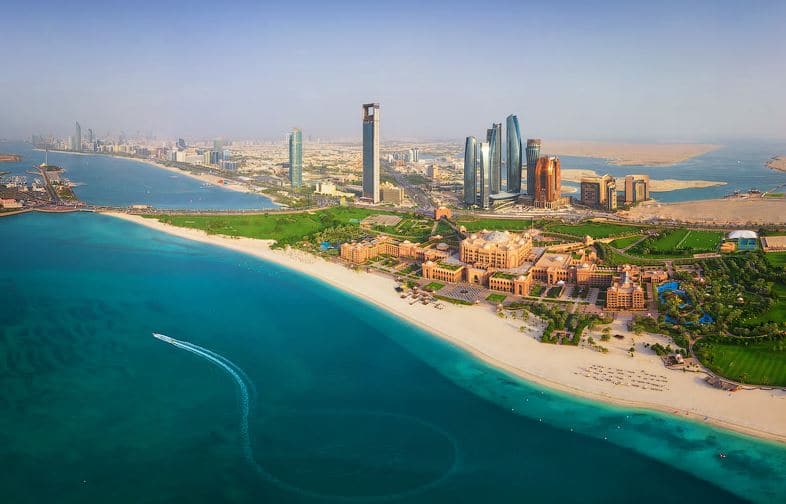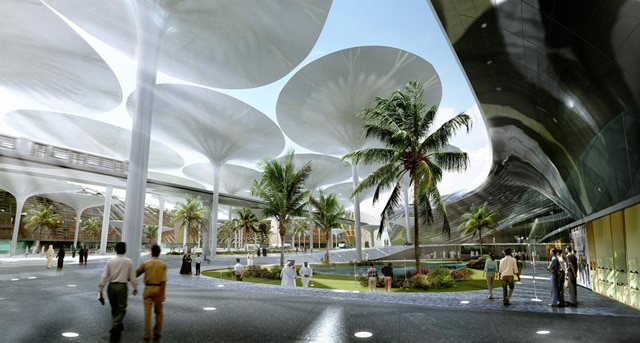 ● Real Estate in Al Reem Island
Due to the variety of leisure activities and attractions on Al Reem Island, life is always exciting for residents. Al Reem Island offers a variety of activities, from community malls to family parks. Festivals and community events are also held on the island for residents to enjoy.
The return on investment for a property on Al Reem Island stands at 6.62%. In terms of affordability, there is a lot of local housing in this area, which is one of the reasons why it belongs to the premium segment of the real estate market.
● Masdar City Property for Sale
Masdar City, one of the world's most sustainable urban communities, is now one of Abu Dhabi's most exciting up-and-coming residential districts. Masdar City residents enjoy a peaceful environment, business free zone and residential neighborhood with restaurants, shops, public green spaces and reasonable housing prices. 
You can expect a return on investment of 8.5% when you buy properties in Masdar City.
● Invest in Yas Island Property
It is a family-friendly neighborhood with two international schools, common amenities, and close proximity to important sites. Within the residential neighborhood are several recreational amenities, including dedicated cycling and jogging lanes and manicured gardens.
Yas Island villas are the most popular in the luxury real estate segment. Their value rose by 4.18%, and local villas here are estimated to yield 5.55% yearly.
● Saadiyat Island Property for Sale
Saadiyat Island residents enjoy excellent amenities as well as a lovely beach neighborhood to call home. It is called the Island of Happiness for a reason, after all. Residents live a pleasant lifestyle with quality amenities right outside their door. Saadiyat Island has one of the highest returns on investment among premium properties available. There is an expectation that سعدیyat جزیرہ properties will return up to 7-8% per annum in 2022.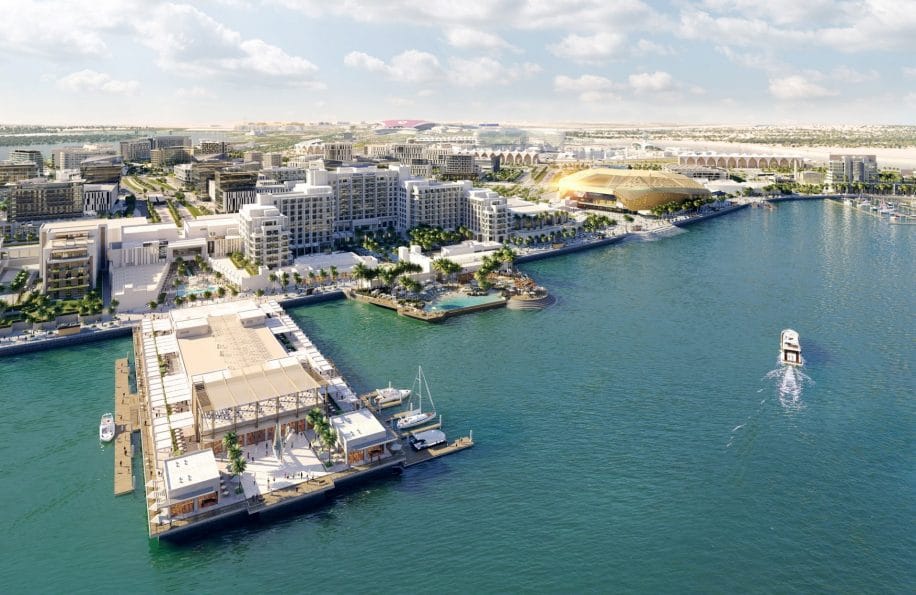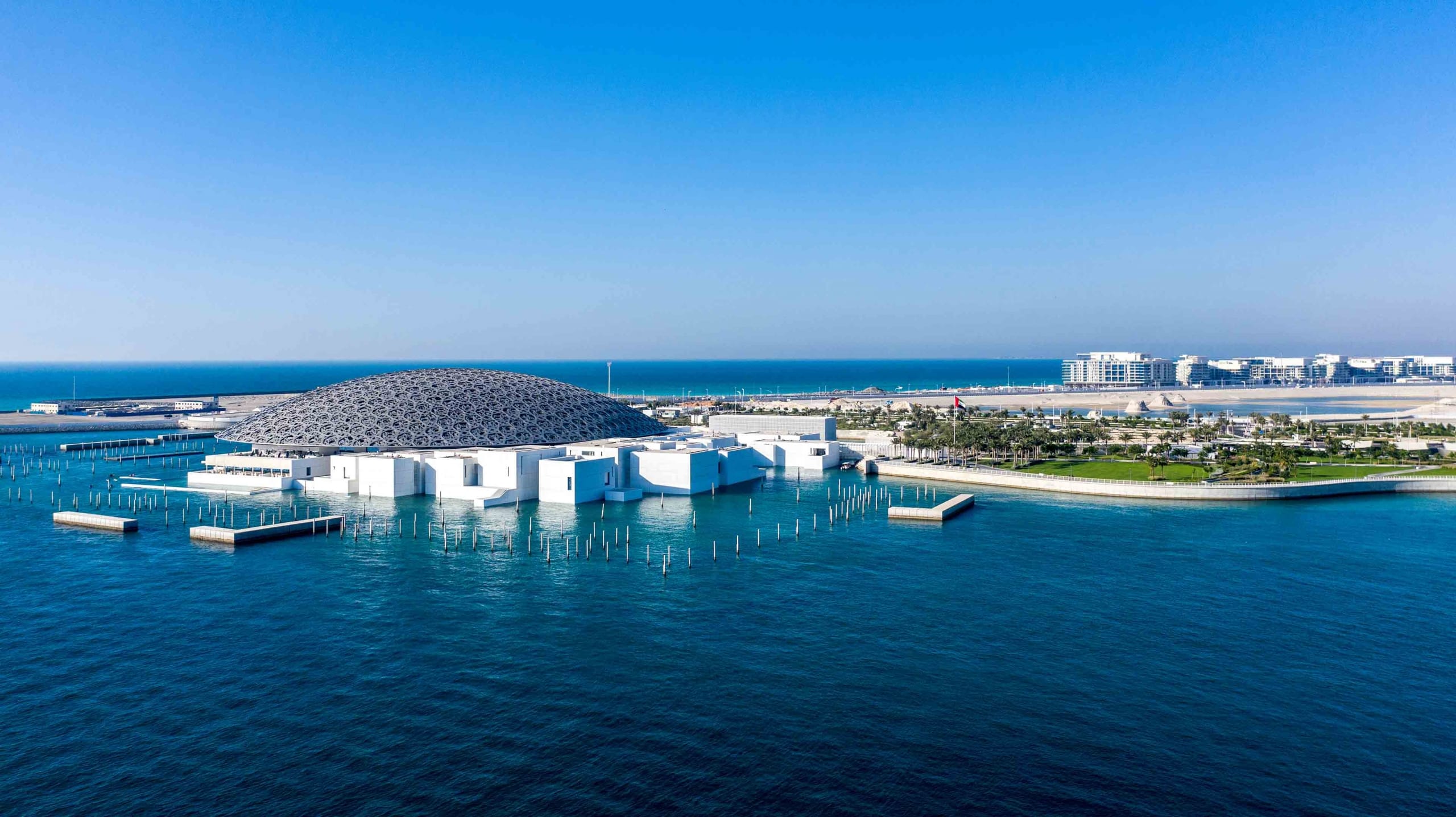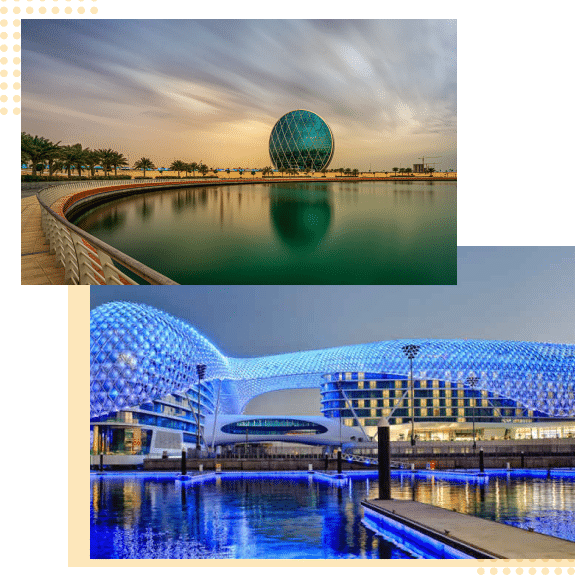 The Process of Buying Property in Abu Dhabi
As with دبئی میں گھر خریدنا, purchasing property in Abu Dhabi is fairly easy and quick. Thousands of transactions have been successfully completed, so banks and developers have ample experience and confidence. And for you, It's all about budgeting. Therefore, knowing the budget should be your first step to buying property in Abu Dhabi. You will also have to pay other fees like the minimum bank deposit and the agent fees.
There are various unit types, and the mix is constantly expanding. For example, under-five-year-old properties are popular with tenants as they offer a change from Abu Dhabi's traditional older stock.
A look at Abu Dhabi Real Estate Returns
It is possible to earn more than 7 percent of your money in Abu Dhabi by investing in some property (look at net returns rather than gross returns). It is rare to find a bank account or fund that gives such a return. Additionally, capital appreciation can increase the return on your investment.
Legal Protections for Residents Interested in Abu Dhabi Properties for Sale
Over the past few years, the Abu Dhabi government has increased security, the quality of life, the infrastructure, and the conditions for businesses to relocate to the city. These measures play an important role, something that is becoming more evident to people.
Abu Dhabi also has a very landlord-friendly legal system. Briefly, you simply need to give tenants two months' notice before the end of their lease term to evict them. It is not necessary to provide a reason for not renewing the lease.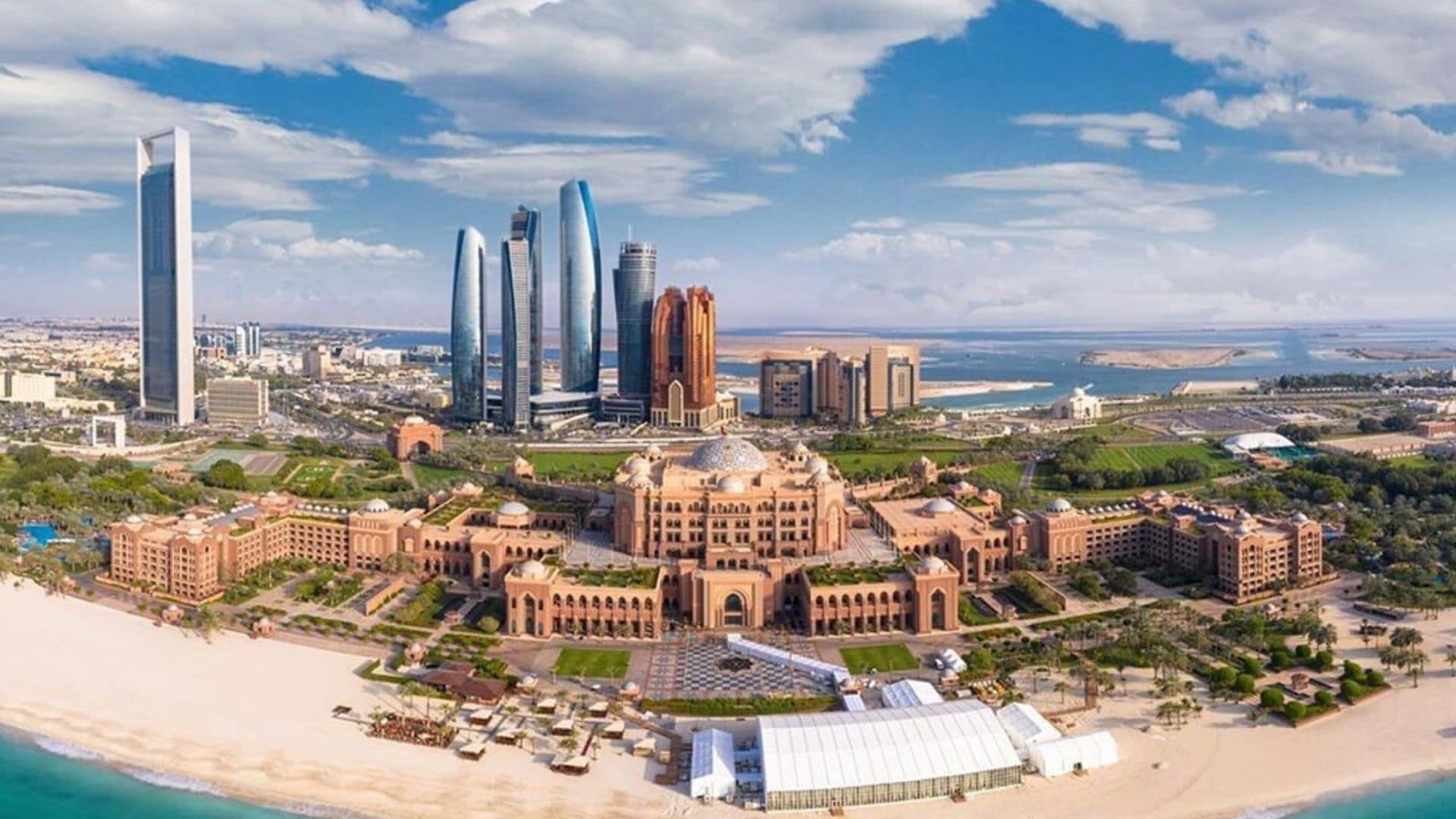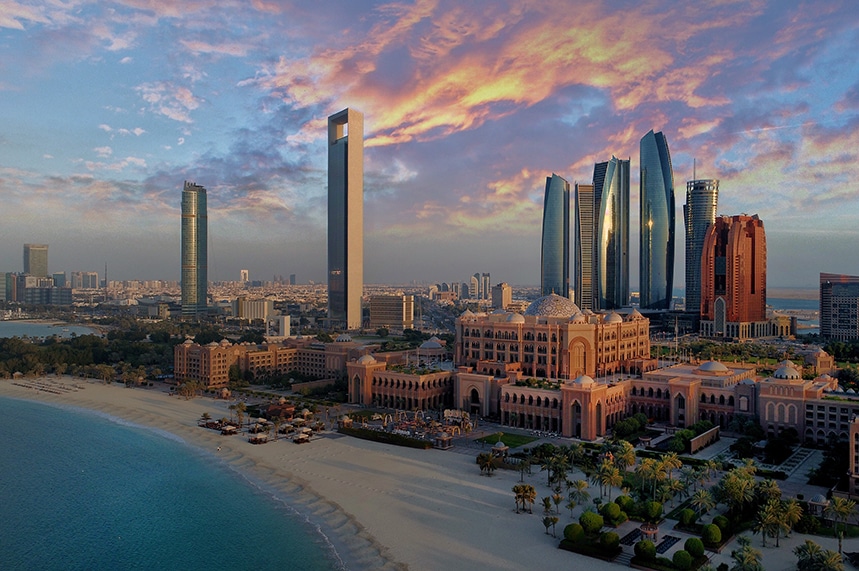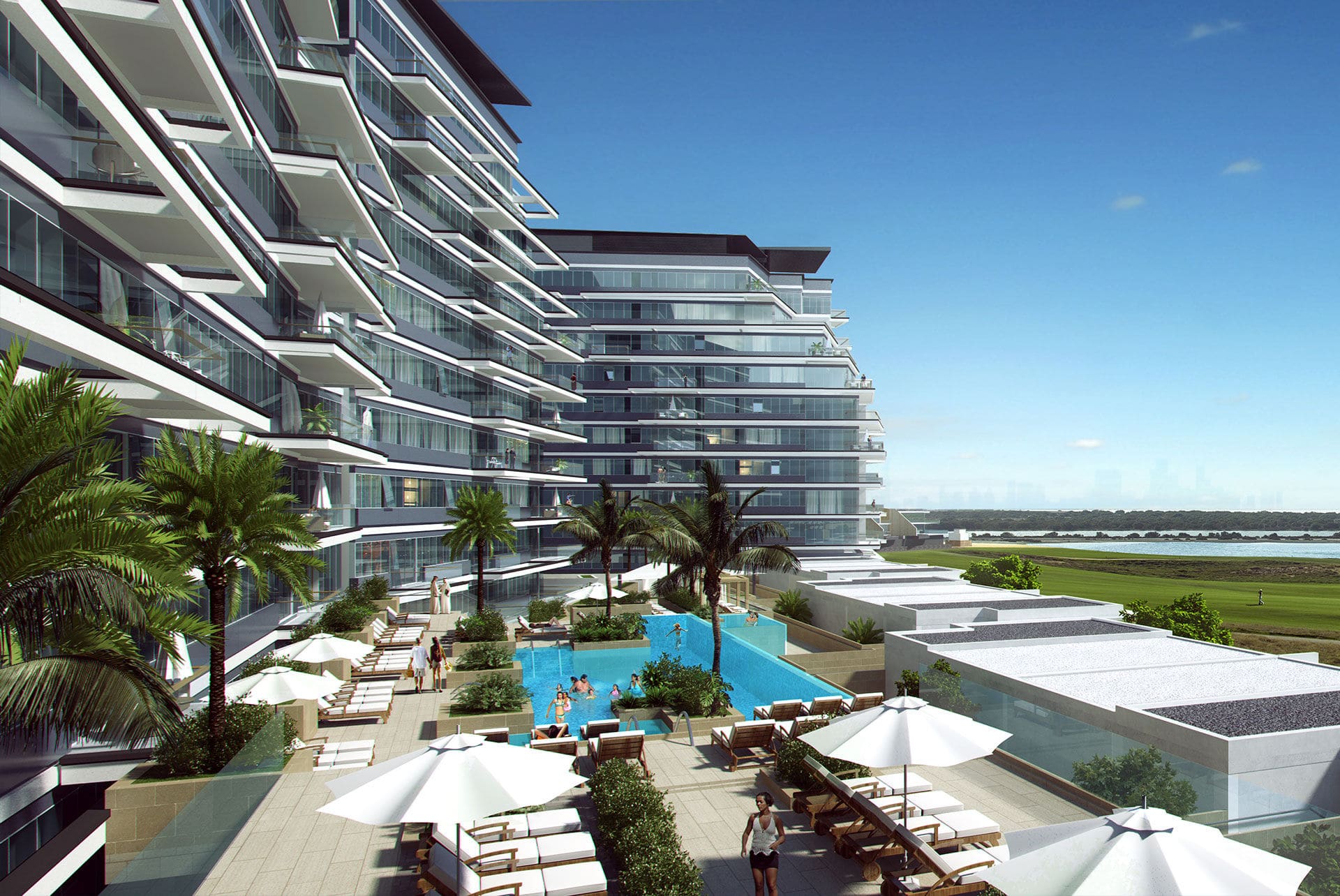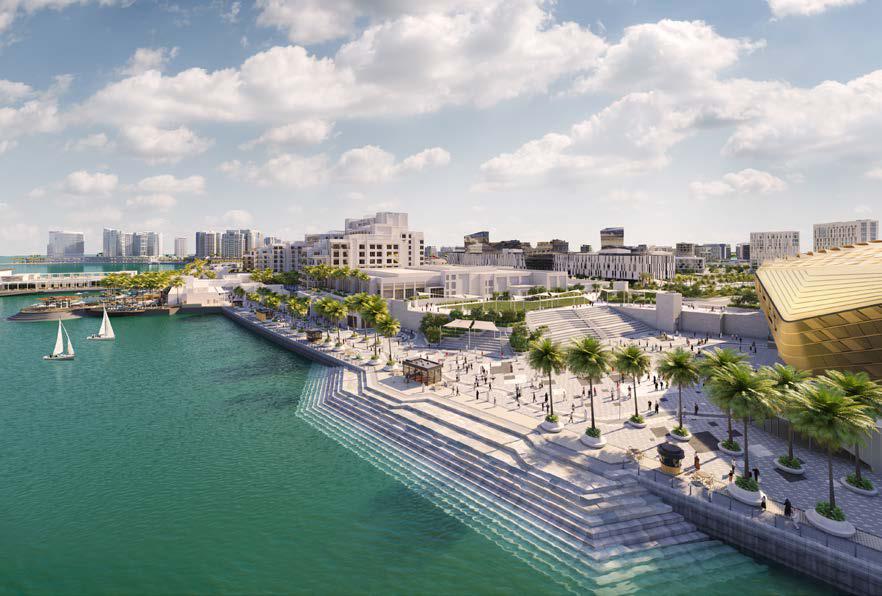 Is it a Good Time to Buy Property in Abu Dhabi
There have been booms and busts in property investing like any other investment, but it remains a stable investment. Due to Abu Dhabi's significant oil income and large capital reserves, property prices and rents have recovered well since the global slowdown. Moreover, the UAE government has learned its lessons from 2008 and is actively reducing future bubbles (by tinkering with registration fees and loan-to-value rules).
In addition, Abu Dhabi has established itself as a hub for industrial development and economic growth in the region, with overseas enterprises attracted to the freezones.
What Makes Furnished Apartments for Sale in Abu Dhabi so Special?
A fully furnished property offers the greatest level of convenience. It makes sense to rent a furnished flat if you're in between properties or need a place to stay while working. You should be able to feel at home from the moment you enter the house.
Here are some advantages of purchasing a furnished flat for sale in Abu Dhabi:
Quick and easy move-in process.
The upfront costs are lower.
Settling in is time-efficient.
There is less stress.
The communities are incredibly safe.
A luxurious setting.
Service of high quality.
24hrs security.
Is it a Good Idea to Invest and Buy Property in Abu Dhabi?
A growing number of expats are choosing Abu Dhabi as a desirable place to invest and live due to the country's active tourist influx and encouragement of international business cooperation. The value of the emirate's property market has steadily increased throughout 2021. 
The year 2021 has marked the beginning of a new era for the real estate market in the emirate. By May 2021, the Abu Dhabi price index for civil engineering projects had increased by 1.5%. Coronavirus and its associated restrictions have significantly affected Abu Dhabi's property market. Villas and townhouses took the place of the traditional studios and apartments.
Projections of Abu Dhabi's Market for the Next Few Years
The United Arab Emirates real estate market booms with the influx of European Asian investors. In the first four months of 2022, some real estate agencies have recorded up to a 50 percent increase in demand. For example, properties for sale in Fujairah اور Ajman properties have caught buyers' attention. 
A Reuters report estimates that the UAE economy will grow by 4.2% in 2022. In Abu Dhabi's commercial real estate market, both demand and supply will expand due to the strong development of the international business environment.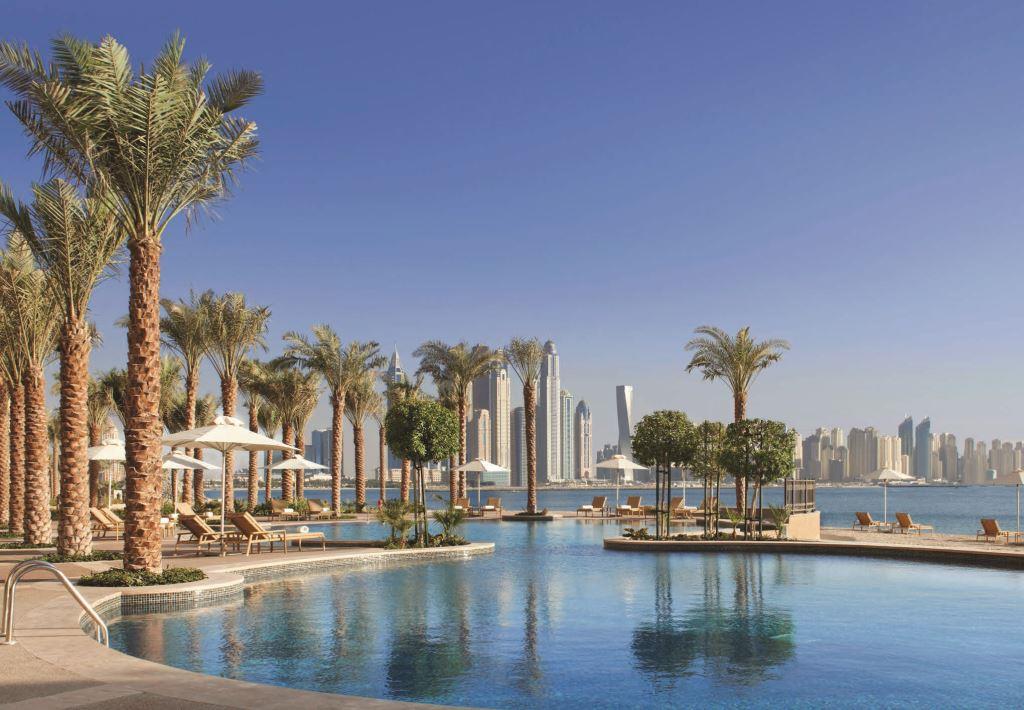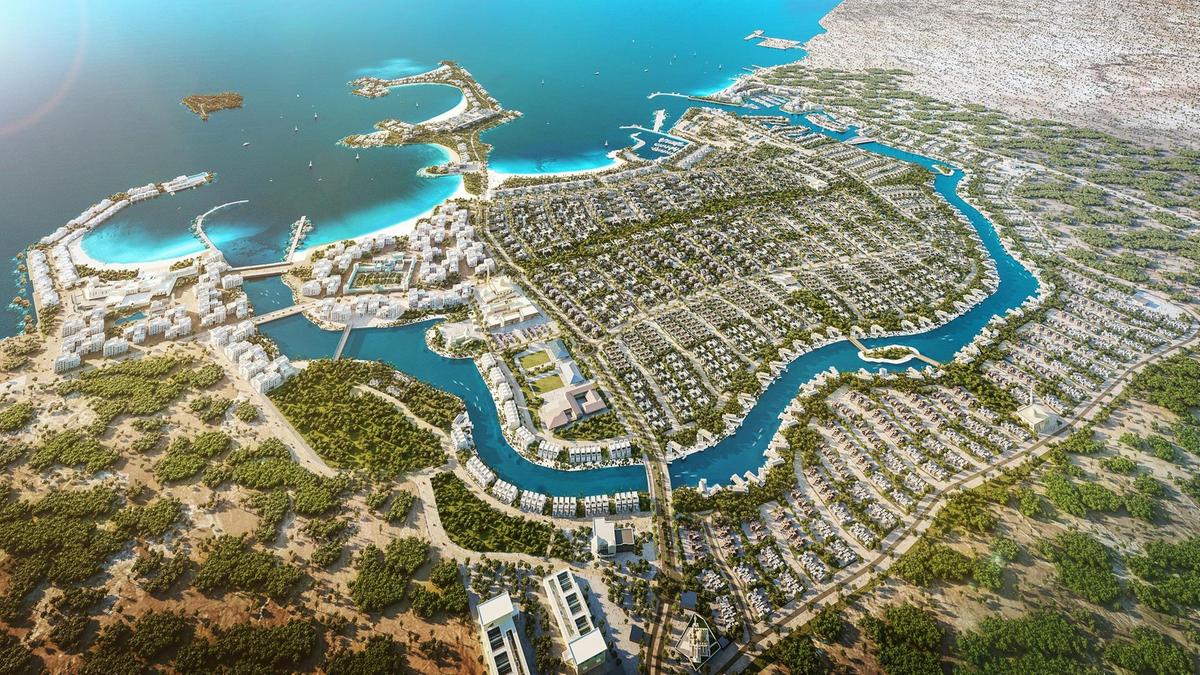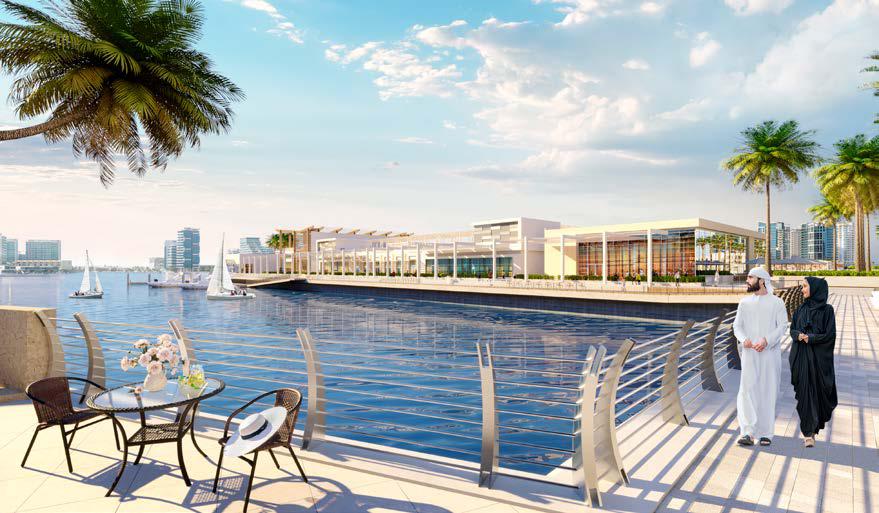 Find the Property of Your Dreams in Abu Dhabi
The use of an online platform allows buyers to compare offerings to ensure they are paying a fair price. It is also possible to find community-focused agents through expert websites who can assist with your search for your new home. Whether you intend to buy an استنبول میں ایک نئی عمارت میں اپارٹمنٹ یا چیک کریں a villa for sale in ras al Khaimah, Alkhail is one of the largest real estate agencies in the region at your service.
Before targeting specific areas in your search, our agent would discuss questions about location, proximity to work, schools, and other infrastructure with you. The next step is to determine what to buy, as well as how much and what size.
The more properties you view, the better your sense of what's available in the market and what suits your needs.
What Makes Alkhail the Best Place to Buy Abu Dhabi Real Estate?
Choosing an agent from a reputable agency is crucial in your search for a property in Abu Dhabi. As a result, you will receive professional service and informed advice.
Al Khail has continuously assisted clients from around the world in finding the most suitable property and investing most profitably since it was founded in 2006.
Investing in multiple high-value projects that promise high returns to our clients is part of our firm's commitment to participating in the growth of the Dubai and Abu Dhabi property sector. We strive to provide top-quality services to our prestigious clients with a team of professionals and well-trained employees.
Contact us if you are interested in investment and see the list of all properties for sale in Abu Dhabi.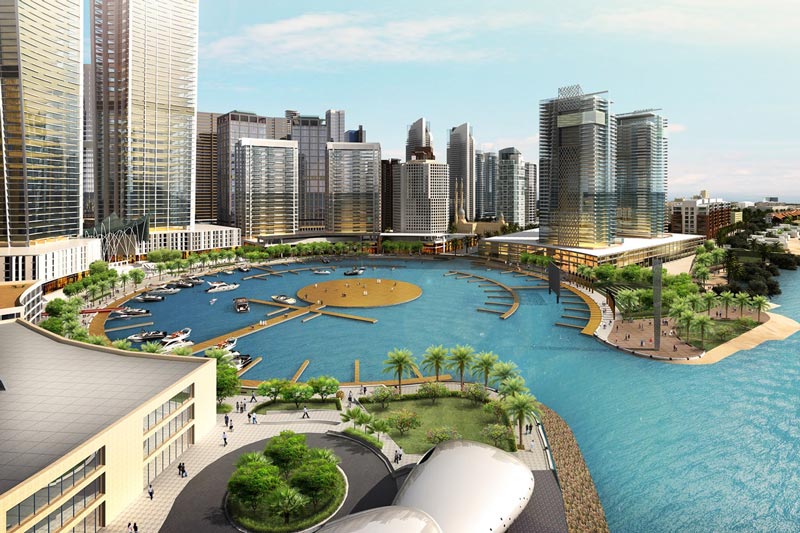 ابو ظہبی میں غیر منقولہ جائیداد میں فروخت کے لئے خصوصی طور پر کنبوں کے لئے بہترین انتخاب ہوگا کیونکہ اس علاقے میں ماسٹر ڈویلپمنٹ کو ڈیزائن کیا گیا ہے تاکہ اس کی فراوانی میں سبز جگہوں اور پارکوں کو کامل ماحول فراہم کیا جاسکے۔ اس کے علاوہ ، امارات کے ساحل کے ساتھ ساتھ مختلف جزیروں میں سمندر کے انوکھے نظارے ہیں۔