Descrizione
Marquis Galleria Apartments at Arjan
Marquis Galleria Apartments at Arjan are perfect property options for those investors who are looking for rental guarantee. These flats in Dubai come with 8% rental guarantee for 3 years. The project offers fully furnished residences that are equipped with hotel-style amenities. To get more information over this new project, read on the text to the end…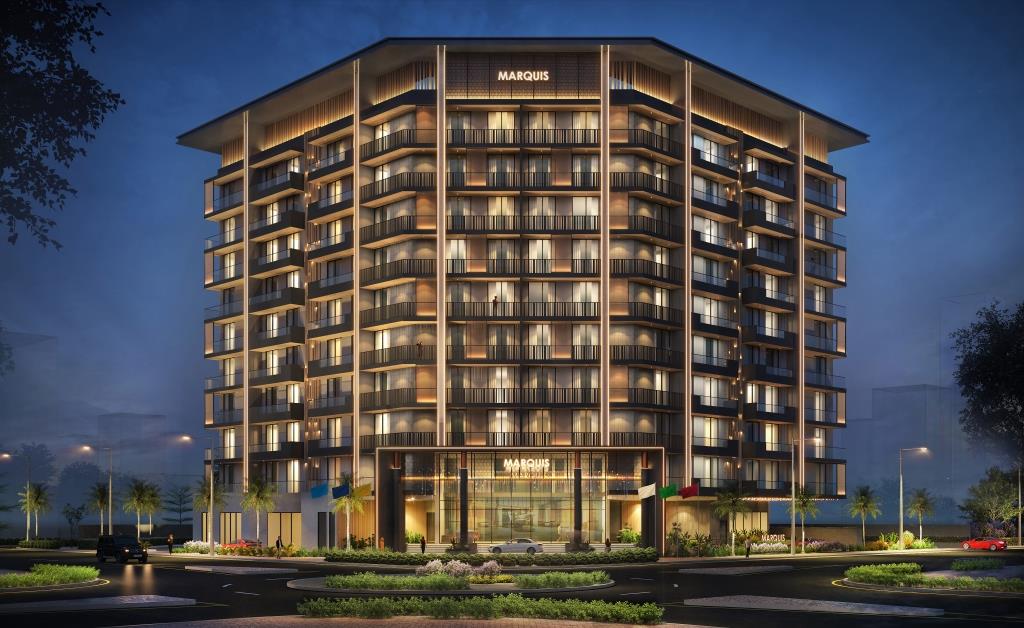 Prominent Features of Marquis Galleria Apartments
To find out if a project is suitable for investment purposes, you need to know the prominent features. The key features of Marquis Galleria Apartments are listed here:
B + G + 9 + rooftop
Classic luxury flats for sale in Dubai
Offering a selection of 1BR to 3BR units
Providing views of the community park
Offering 25 hotel-style amenities
Featuring modern kitchens with perfect design
Offering a private plunge pool
Coming with various payment plans
Offering 8% net rental guarantee for 3 years
Coming with 40% post-handover installments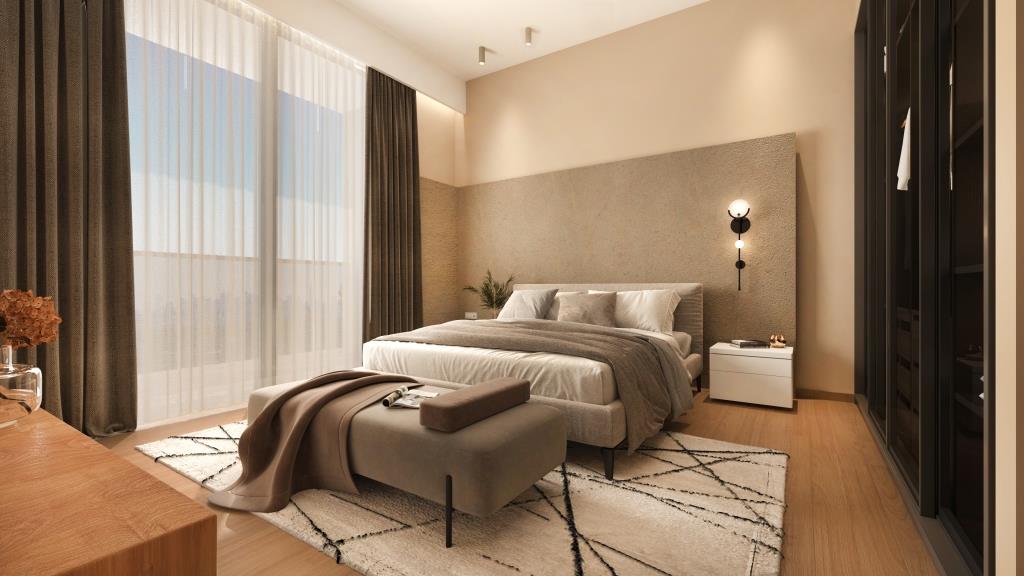 Desirable Address of Marquis Galleria Apartments
The Marquis Galleria project is located in Arjan area, which is not too far from the center and not too close to it. The popularity of properties for sale in Arjan is the result of incredible levels of serenity. Besides, you can find a lot of different facilities nearby. The distance to both airports of Dubai also will be the same from the Arjan area. Other distances to main landmarks of the city include:
4 mins to My City Center Al Barsha
5 mins to the Miracle Garden
5 mins to Butterfly Garden
11 mins to Dubai Autodrome
15 mins to Global Village
16 mins to Mall of the Emirates
19 mins to Burj Al Arab
24 mins to Burj Khalifa
25 minuti dall'aeroporto internazionale di Dubai
31 mins to Palm Jumeirah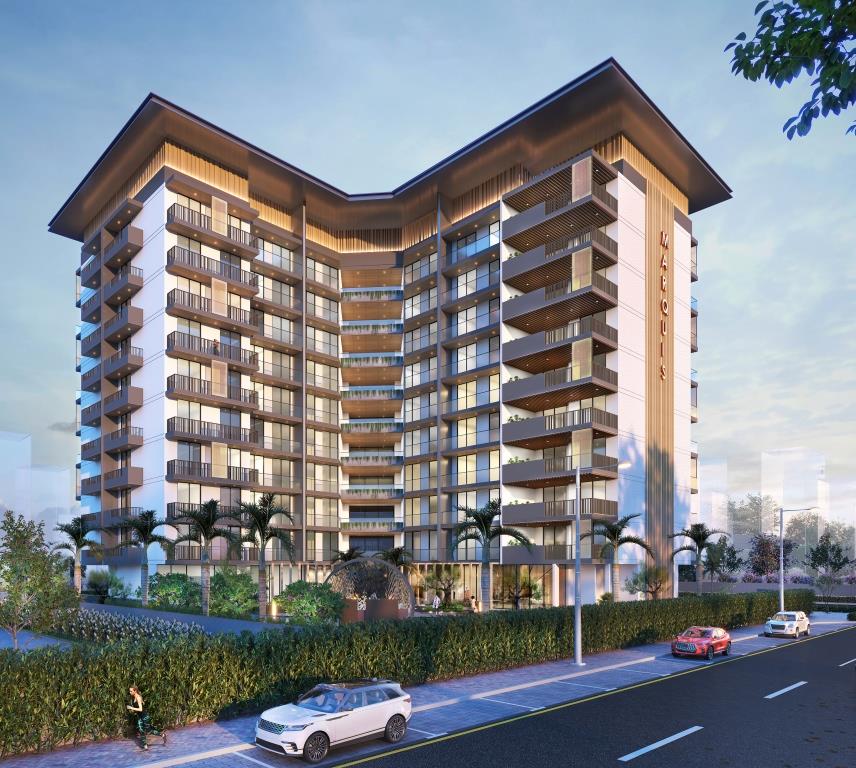 Abundant Amenities of Marquis Galleria Apartments
Marquis Galleria has those flats in Dubai in which the residents can enjoy the hotel-like experience. An array of high-end hotel-style amenities are the reasons why. Here are some of these amenities:
Ingresso a doppia altezza
A viewing deck
Temperature-controlled swimming pool
Kid's pool
Palestra all'avanguardia
Bagno turco e sauna
Private seating area
Area giochi per bambini
Ascensori ad alta velocità
In-house baby care center
Common laundry area
Business lounge
Home theatre
BBQ area on the rooftop garden
Rooftop lounge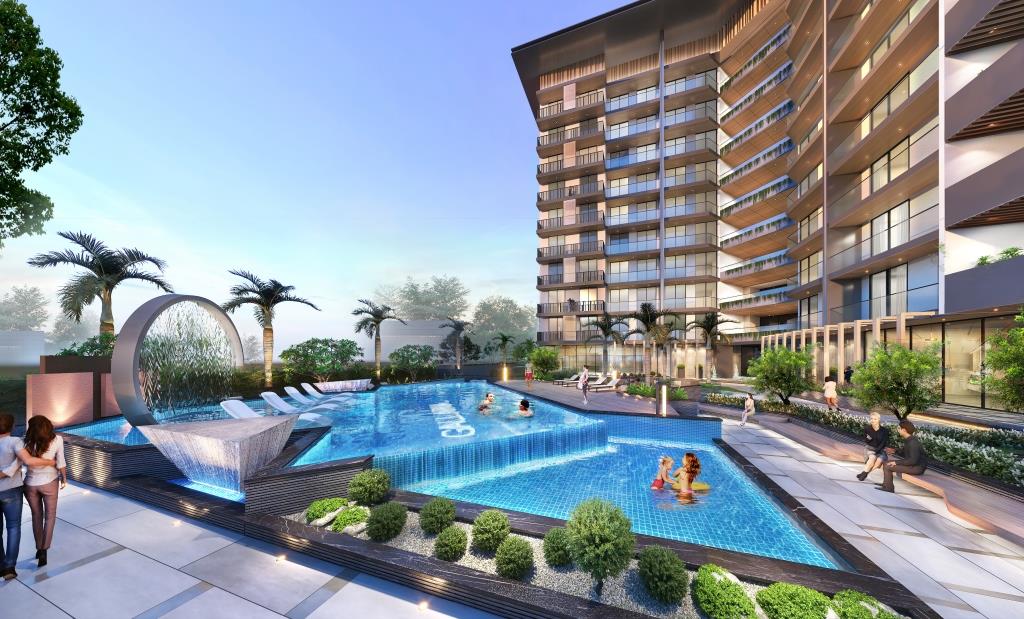 Perché Alkhail.ae?
Alkhail.ae is one of the top real estate websites in the UAE, providing you with the assistance of experienced agents. If you are interested in Marquis Galleria Apartments at Arjan, you can contact us now to ask all of your questions. Besides, we offer the following services to make your purchase more valuable:
Residency services
Direct property purchase from developers
FREE consultation on WhatsApp
Prenotazione GRATUITA
Prenotazione in 1 minuto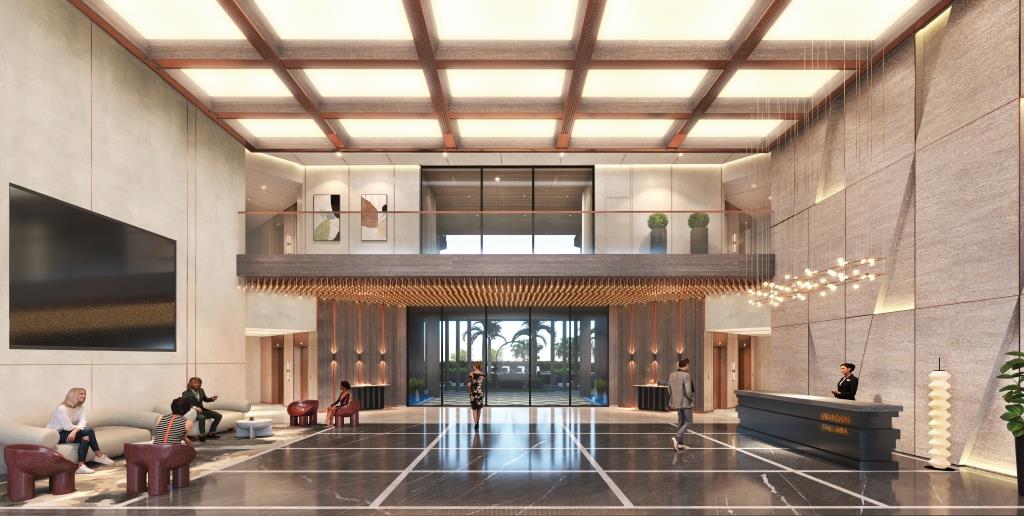 Documenti di proprietà
Marquis Galleria Apartments at Arjan - Brochure
Marquis Galleria Apartments at Arjan - Floor Plan
Città

Dubai

Stato / Paese

Dubai EMIRATI ARABI UNITI

La zona

Arjan

Nazione

Emirati Arabi Uniti
Annunci simili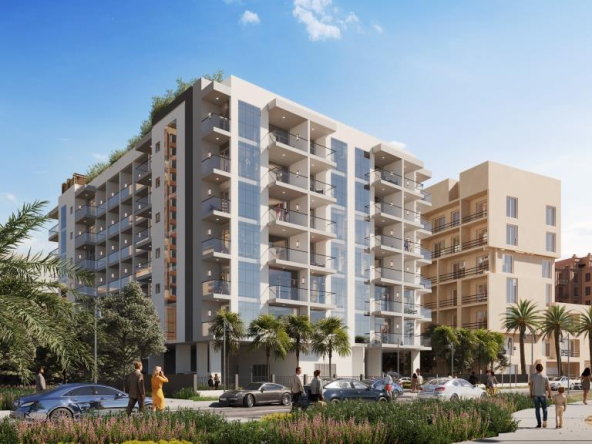 Dubai - Arjan-Dubailand - Al Barsha South - Dubai - United Arab Emirates
Letto:

1

Bagno:

1

471

Sq Ft

Appartamento
Dettagli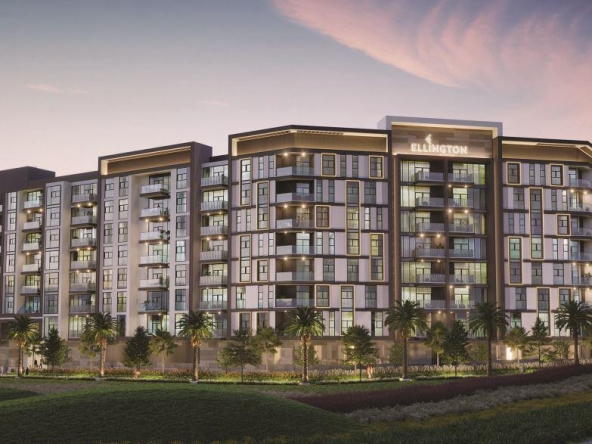 367J+J2P - Arjan-Dubailand - Al Barsha South - Dubai - United Arab Emirates
Letto:

1

Bagno:

1

893

Sq Ft

Appartamento
Dettagli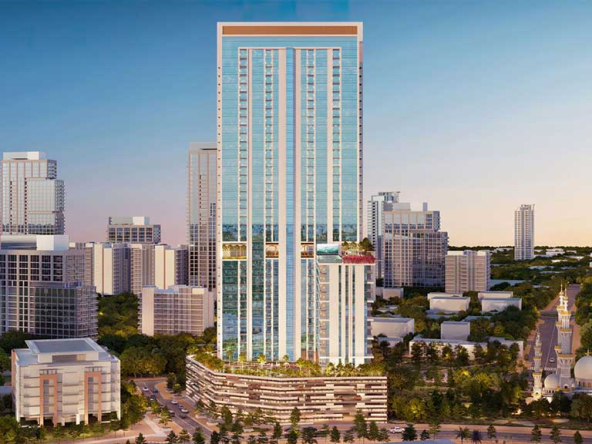 Arjan-Dubailand - Al Barsha South - Dubai - Emirati Arabi Uniti
Letto:

1

Bagno:

1

368

Sq Ft

Appartamento
Dettagli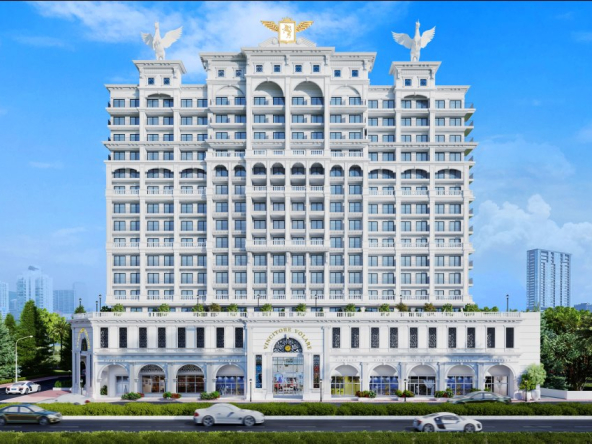 Arjan - Arjan-Dubailand - Al Barsha South - Dubai - United Arab Emirates
Letto:

1

Bagno:

1

695

Sq Ft

Appartamento
Dettagli